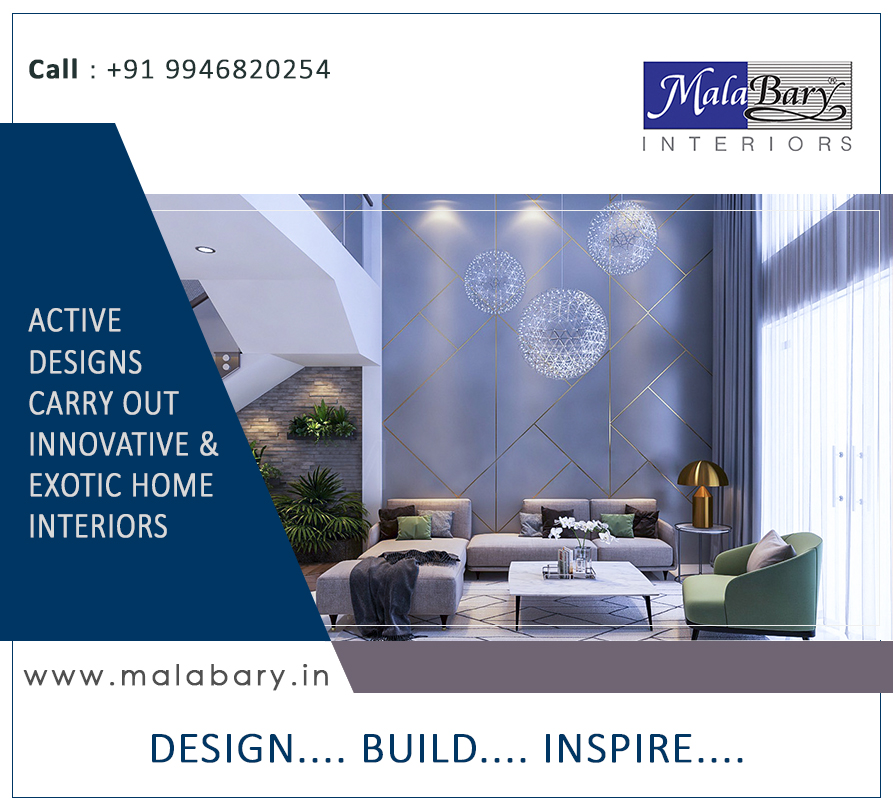 We always want some sorts of relaxation at the end of the day. This is the reason why arcade games and pool tables are popular. Having your own game space will be a good idea if you have space inside your home. With the Malabary interiors there are several game room ideas suitable for both adults and kids. Due to this Malabary interiors are well known in creating entertaining spaces in both houses and commercial buildings. Having a game room or entertaining space in your house will help you get rid of the boredom. Here we can see few amazing ideas for a perfect entertaining space.
Making the Space Multi-purpose
More than just allotting a large space for games, it will be efficient if we are keeping it for more than one entertainment. We can give spaces like a hanging space for sofa, a corner for reading books, a space for family movie nights and for playing squash. The purposes can be changed according to your needs. The Malabary interiors will be making it a perfect entertaining space. Providing great perfection in interior design works had made the Malabary interiors the best interior designers in Calicut.
Set up a Projector
Setting up a projector for movie nights and video games can give you a best entertaining space. Along with this arrange comfortable seating and other necessary facilities with it. Choosing of suitable color schemes and interior decors will also make it look good.
Transform an Attic
Most often out attic spaces are kept useless. Bringing a game room is a best idea that you can do with the attic space. This space can be made active and used for playing games, music and hangout. The Malabary interiors are doing good transformation and renovation of the interiors. Bringing in great interior design ideas had made the Malabary interiors a great interior designer in Malappuram.
Add Gym Equipment
Incorporating gym equipment can help you keep fit and it will make your space look beautiful. This can be made even better by adding a large mirror against the wall. For example, you can add a modern kind of wall paper, your kind of punching bag and a ballet bar. We can also try adding more gym equipment in the room. This can also be done by adding some gaming like basketball court, pinball machine or a ping pong table along with it.