December 12, 2019 | adorable interior designs, Bedroom interior design ideas, Bedroom interiors, Best home interiors, Best interior designs, home interior designs, Interior design ideas, Interior designers, interior designs for houses, Kid's room interiors, kitchen interior design, Living room interior designs, modular kitchen, office interior design ideas, Uncategorized | 2 Comments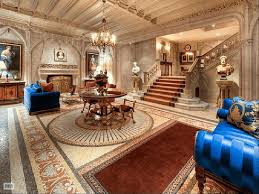 Good storage spaces are always necessary to have a clean and tidy room. This is essential for best interior designs. The unfurnished basements will look odd with your beautiful interior spaces. There will be the usual storage of forgotten items, some boxes, unused equipment and never used things in your houses. Sometimes you may have a furnished basement but you may not have made it feel cohesive. Doing a proper renovation can bring a favorable change to this. The best of home improvements projects by the Malabary interiors had made it the best interior designers in Malappuram.
To create an ideal version of the basements there are plenty of ideas with the malabary interior designers in Kerala. You can create both storage space and a good looking area in your room with the basement part. Here are few inspirational storage ideas from the Malabary interiors.
ORGANIZE BY USING PEGBOARDS
By using pegboards you can nicely organize your tools. With this you can also display your tools, crafts and other items that you will use frequently. Displaying your items more beautifully and practically will add charm to your interiors. It will help to reduce the clutters inside your home. A well-organized interior space can be a beautiful and rejuvenating space for the home owners.
BOX THE THINGS
Most commonly we may use out basements for off-season storages. You can pack your clothes in airtight containers and keep it in the basements. This could be a better idea in areas of mildew and mold will worsen the condition of clothes. The Malabary interiors are the best interior designers in Cochin who are good in doing specialized interior designs for houses and commercial spaces.
CLOSED SHELVING
If you want to keep your belongings inside closed doors, you can make these kinds of shelving in the basements. This can be installed on the wall high on a desk area. This accounts for a discreet storage. Otherwise, we can hang them below the ceilings. It will make use of all the available wall space, especially useful in small spaces.
MAKE USE OF EVERY SQUARE FEET FOR INTERIOR DESIGNS
Even small spaces will be very precious when you have only limited spaces in your home. You can also make use of all spaces in your larger home to get more storage spaces. Try creating these basement areas to a beautiful office nook or a reading nook. You can also change it to a play area or craft area for the kids. The Malabary interior designers in Perinthalmanna are creating best out of the basement spaces.
BUILD AN ENTERTAINMENT CENTER
If you have more space, create a media space in your basement. Like you do the interior designs for living rooms, add seating, Television, lights, tables and more. Keeping your basement area furnished can give a space for entertainment and joys. This can also be private space for you to relaxing.
best interior design company, best interior designers in Kerala, best kitchen interiors, best living spaces, interior designer in kochi, Interior designers, interior designers in kochi, interior designers in Malappuram, interior designers in Nilambur, interior designers perinthalmanna, Living room interior designers, modern interior designs, modular kitchen, stylish interior designs