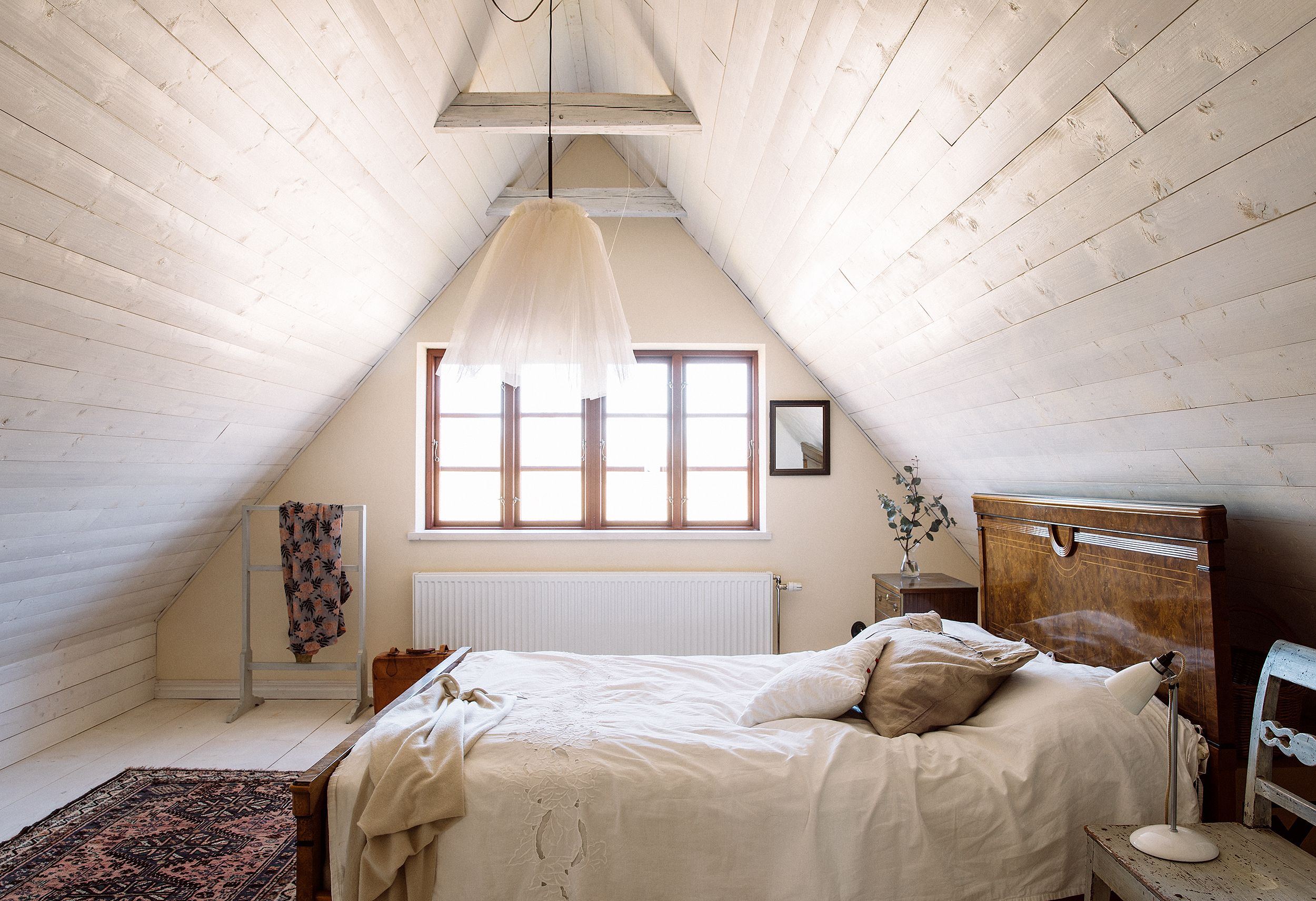 Attic spaces in our rooms where unwanted places most of the homes. We were using it to keep unwanted things and it is mostly a cluttered space. These spaces are less maintained as they are not a part of the main part of your home. By introducing so many innovative ideas in interior designing, people had started to use the attic spaces in a more useful way. With great interior designing solutions, attic spaces are now even used as bedrooms. The Malabary interiors are the greatest interior designers in Kerala to give innovative interior design solutions for different kind of spaces.
When you were a child, you might have probably dreamed of having a space to yourself. Most often it could be on the attic space. Here we are discussing several ideas for designing such spaces. The attic space bedroom could be with a Bohemian escape or a white washed room with modern accents. We can make our spaces different with wooden beams or by giving interesting shapes for windows. This blog will definitely seem to be useful for you, if you are trying to get a best space with your attic zone.
Rustic Attic Bedroom
Having rustic attic bedroom is always a striking option. Into this you can add adorable chandeliers, large windows to get maximum natural light to the space. Moreover, having comfortable bedding and a wooden wall will make this space feel cozier. With excellent interior design ideas, Malabary interiors are the leading interior designers in Kozhikode to design beautifully functional spaces.
All White Attic Space
All white isn't boring for attic spaces. For instance, Bed adorned by having grey bedding and a black painted built-in bookshelf. Instead of keeping the floors in wooden color, we can paint them white to keep attention on the beams in the room.
Attic Space with Large Windows
An attic space will often seem to be open and inviting with large windows. The wooden floors can be kept light and not too dark; with this the entire space will look open and inviting. You can design these kinds of bedrooms with few arts. Giving a minimalistic approach will make it look awesome.
A Creative Attic Space
One of the best partswe can do with the attic bedroom space is creating more creativity. You can try having a teal wall and a lot of industrial lights to this like it are hanging above the bed. The Malabary interiors are the best interior designers in Thrissur to develop best interior design spaces for different kinds of residential and commercial spaces.