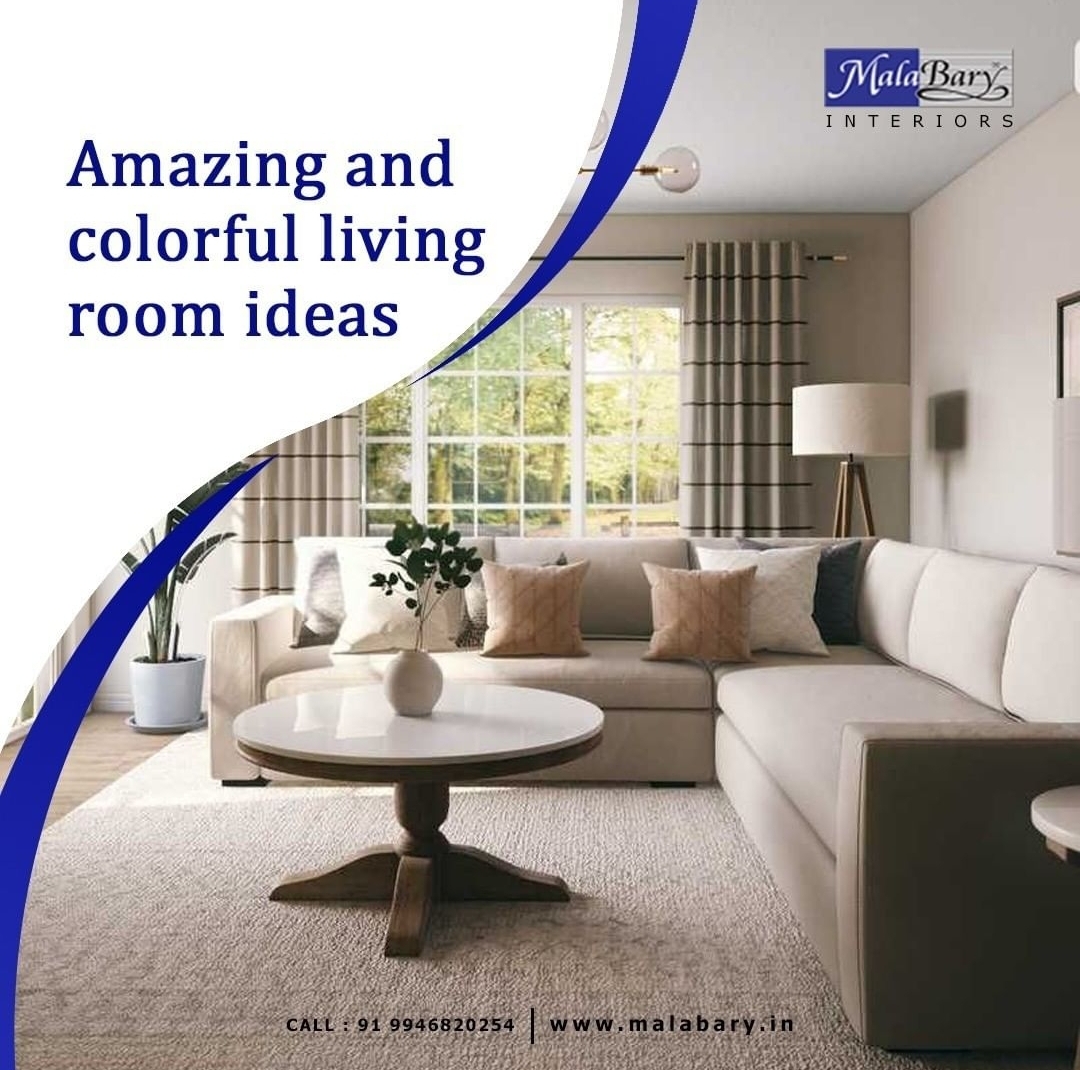 The minimalist interior designs are a major kind of interior design style in the modern world. It results in a clean and calming space without being boring. The minimalist interiors will have thoughtful designs and clutter free spaces. Beyond the visuals the interiors will actually be livable, more calming and will have nurturing environments. The minimalist kind of interior designs will be particularly appealing for living rooms. The Malabary interiors will bring beautiful design for all your living spaces. The Malabary interiors are the best interior designer in Malappuram to give latest designs for different interiors. Here are few things you must keep in mind while doing a minimalist living room design.
Pay Attention to Scale
Minimalism and small space living rooms can be beautiful together. There are great ideas to make every inch usable.
Using Mute Colors
You can do modern minimalist interior designs for your houses without giving up the colors. You can try using materials and finishes in the room to a monochrome palette. Then here we can allow the heritage detailing and other things like foundations to stand beautifully.
Experimenting with Textures
This is always a great idea in minimalist interior designs. This can make the whole process a lot easier. Here you won't be worrying about everything goes together or not. As it all comes it one color, it doesn't mean you can's incorporate fun. You can try adding something traditional or custom made lights to it. The Malabary interiors are the best interior designers in Kozhikode to bring great customized interior design solutions.
Stay Grounded in the Living Room
One of the major elements of minimalist interiors is highlighting the simple or organic forms. Another one element is staying grounded. Here you can try keeping your coffee table literally on the floor.
Featuring a Vibrant Accent
As the queen of all white interiors we can give something with a vibrant accent. This is a peculiarity in the minimalist interior design style. The vibrant accent given in the space (it could be a décor or furniture) will be the show stopper here. This is a great idea to make a space standout with rich textures.
Focus on Shapes
Giving clean lines in the space will make it look relaxing just by looking at it. Even the detail and symmetry of the vertical window and the cushion sofa that can be present in the living room will make it more soothing.
Choose your Items Wisely
For a minimalist interior you must always choose wisely as each items need to make a strong contribution. You must choose items that will make a strong impression and communicates with a sense of personal style. The Malabary interiors are giving best solutions and are the best interior designers in Thrissur.