April 28, 2022 | adorable interior designs, best interior design company in calicut, best interior design company in kerala, best interior designers in calicut, best modular kitchen interiors, budget friendly interiors, leading interior designing company, modular kitchen, modular kitchen designers in calicut, modular kitchen interior designers, office interior design ideas | No Comments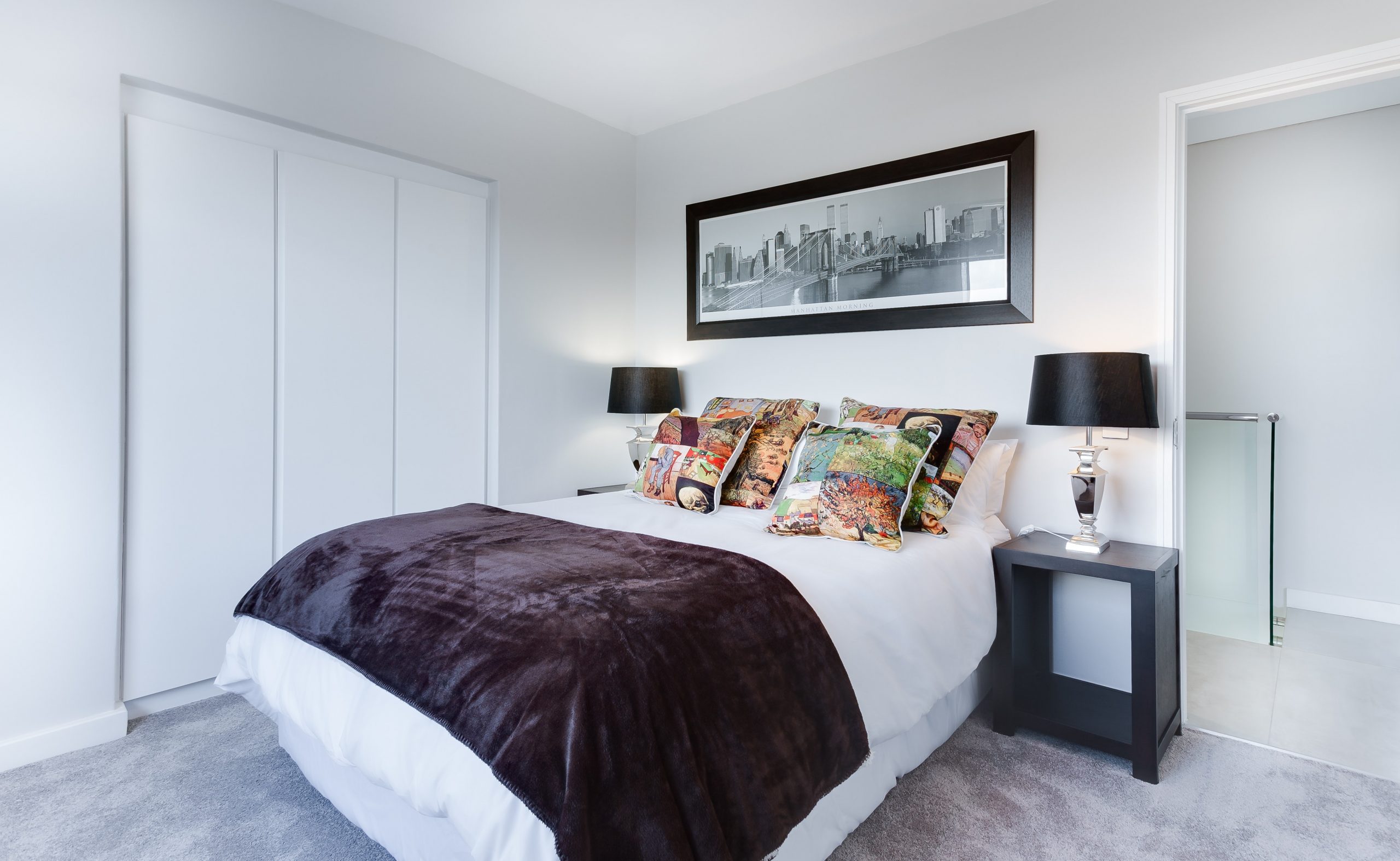 Creating a bedroom that is energizing and mood-boosting will make it a lot easier. This is to prevent you from being cozy in bed all time. Several researches shows that colors and lights affect our mood, thus there is a strong case for a colorful bedroom. You can introduce those pops of colors with paint, bedding, or artwork. Malabary interiors are the leading interior designers in Kerala to give excellent interior designs on affordable budget. If you search, you will find something to emulate in your gorgeous bedrooms. Read on to discover few of the best bedroom colors:
Bright Red Accents
You can opt for bright white walls and bold red bedding, artwork and floors. The high impact combo in this bedroom will feel very much convincing. This is actually a bedroom friendly option and adding bright red accents on white backgrounds will always give an active look.
Corals
Corals will radiate joy in your bedrooms, especially when the paint colors of bedrooms are concerned. If the coral colors are chosen for the bedroom walls, it will pick up the bright tones featured in the gallery wall. It can be a darker grey color, which reflects the cooler neutrals in the beddings and other accents. Under direct light in the bedrooms, it will appear brighter and in dim light it will show a muted shade of terracotta. Malabary interiors are the leading interior designing company in Calicut to deliver excellent bedroom interiors in different themes.
Cream
Beige and cream are always attractive for bedrooms. This will look dependable, versatile, warm and subtle. The neutrals are some of the best paint colors when you consider doing interior designing for a bedroom.  A super light taupe shade will contrast will bring warmth to the interior spaces. You can also consider adding pops of cheerful colors with decors and throw pillows.
Marigold
Bedrooms with marigold color can look beautiful when navy blue and olive green furnishings are used. This is a sunny shade that will work wisely when you incorporate accent pieces with metallic finishes for a stunning look. Giving bronze finishes will accentuate yellow's shining personality.
Sky Blue
The sky blue color will definitely make a statement. It will not overpower the space and will not overwhelm the eye. This is mainly because, this color appears consistent. Giving this color for bedroom interiors will have a strong sense of cohesion and personality. The Malabary interiors are the best interior designers in Perinthalmanna to deliver exceptional interior design solutions.