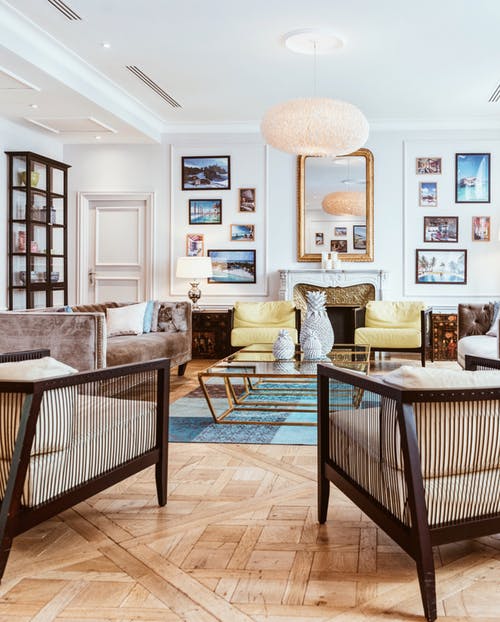 Most of us want our living rooms to be lively and brighter. This is because living room is the area where the people in a family and their guests gather together. Thus it must be an area to have fun and enjoyment. Living rooms are one of the most exposed rooms in a house. Your ideas on living rooms can be made true with the help of Malabary interiors. The Malabary interiors are the best interior designers in Malappuram, who are able to make your ideas to be reality. There are plenty of ideas with us to make your living room lively. Few of such ideas are discussed below:
DO THE WALLS IN WHITE
Painting your living rooms with white undertones can definitely help to bring colors to your rooms. This will make your room to be in a best light. This is chosen by many people around India to make their rooms lively and bright.
USING A COLORFUL CUSTOM RUG
Whether your living room is small or large, a colorful rug can make it brighter by bringing colors to the space. You can also try painting it yourself. This is not an expensive idea to make your interiors lively.
ADD SOME METALLIC SHINE
This will be a perfect idea for Indian homes. You can give light to your living room by adding accessories that will add some metallic spark in the room. It could be any metal that shines like the brass, copper, silver, gold or platinum. A living room can be renovated with metallic paintings or by adding metallic decors or lamps. The Malabary interior designers will add certain metallic fixtures or paints if the customer needs a more lighted living room. The Malabary interiors are the best interior designers in Cochin.
UPGRADING YOUR LIGHT BULBS
Switching to a brighter light can give lights to your living rooms. A different kind of light other than the usual ones can bring out beautiful look to your interior spaces even when not lighted. The bulb can be of your choice and within your budget.
HANG A MIRROR OR SOME SUNNY ARTWORK
You can do both of these ideas in the same room so that it will add light to your room. A mirror in your interior space can bring in light due to its reflection. Hanging a sunny art work of your choice has two things with it. You can hang an art work of your choice and also it will give more light in your living room. The Malabary interior designers have several ideas that can bring a positive change in your interior spaces. Thus became one of the best interior designing company in Kerala.
best interior designers in Kerala, best living spaces, Interior design ideas, interior design tips, interior designer in kochi, interior designers in Malappuram, interior designers in Nilambur