May 13, 2020 | adorable interior designs, Bedroom interior design ideas, Best home interiors, Best interior designs, Best office interiors, home interior designs, homeofficeinteriors, Interior design ideas, interior designer, interior designs for houses, Kid's room interiors, Living room interior designs, modular kitchen, office interior design ideas | 1 Comment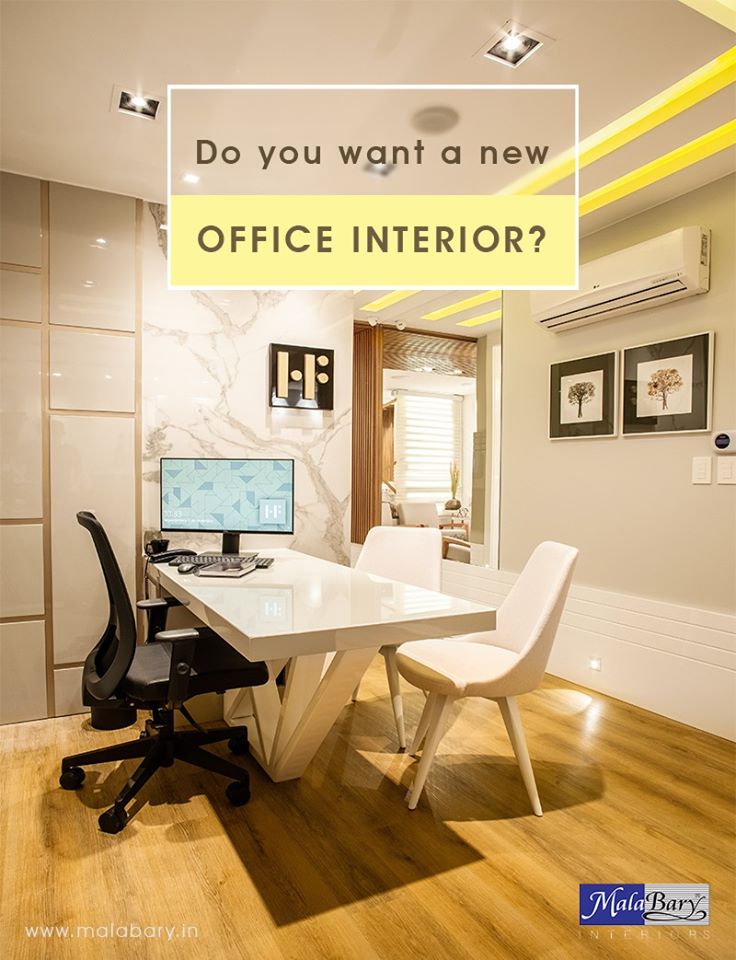 Due to the present situation of the Covid-19 pandemic, many offices had shifted their works to home. Actually, this gave a better understanding of people regarding their home offices. People had started becoming more and more concerned about home offices. The Malabary interiors, one of the best interior designers in Bangalore have a number of unique ideas for home offices. We consider the fact that a good working area can bring good results. Keeping your space tidy as always can have a good impact on your work. Here we are discussing a few ideas that could make your home office a wonderful one.
PERFECT OFFICE IN SMALL SPACE
In most houses, they may not have a separate room for office purposes. Moreover, most of them would like to spend only less space in their interiors for office work. Before choosing an area for office work one must be very careful in taking as it should be suitable for it. Since it is your home there will be other people like kids and elderly people. It will be better to keep these areas in a comfortable nook or away from the easy reach of children. We also mind it to be in a place that will not be difficult for elderly people while they walk or talk. It won't be a big deal if you have a separate place for the home office. We can just perfectly do the interiors to have a perfect office in your home.
WORKING FRIENDLY INTERIOR DESIGN
The home office must be done in such a way that it can be comfortable for you to work. It must include all the necessary items like tables, shelves, and more. Everything must be arranged properly and also in a creative way to make it look good. It must have enough space to hold your computers, printers, study materials, and so on. The Malabary interiors always keep in mind that only the best working place can bring the best outcome. Malabary is a leading interior designing company in Calicut. You can bring the best out of you when you have an efficient home office.
DECORATING WITH NEEDY THINGS
You need not always require costly items for decorating your houses. The home decors can be done with your passionate items. When it comes to the home offices, the decoration can be done with the working things. Your things when arranged neatly can look beautiful. Different people may require different materials for their works. The equipment that a doctor requires is different from an IT professional. Similarly, it may vary with different professions and different people. The Malabary interiors do customized interior designs depending on the client's needs.