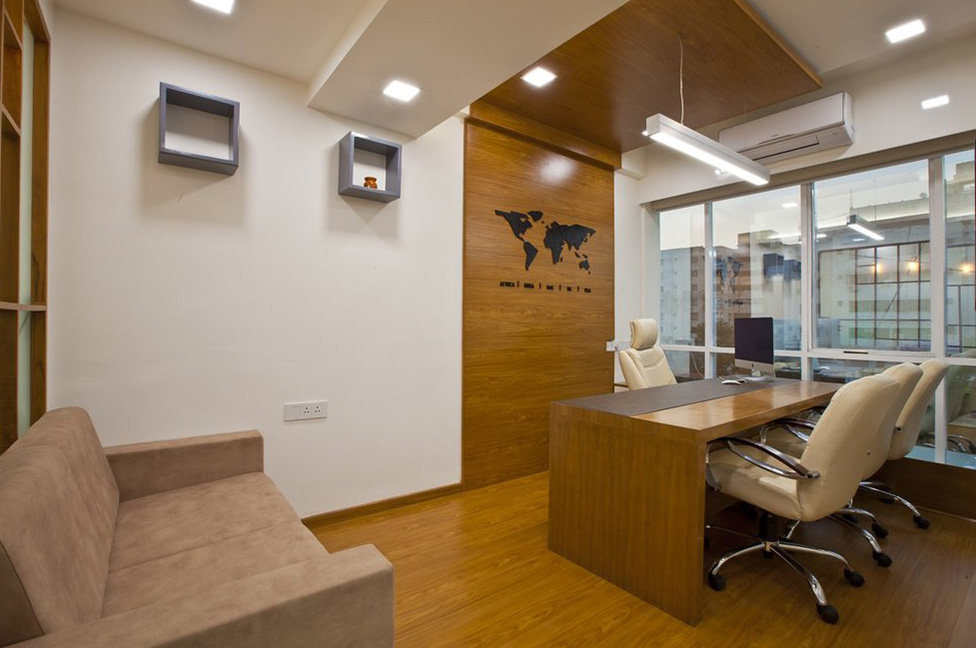 When you think of work you may feel bitter. But without work, we can't increase our income. You can make yourself to feel good with interior spaces which look amazing. The aesthetic and unique designs from the Malabary interior designers will boost your productivity and brings out new ideas from you. Bringing new ideas in the interior designs had made the Malabary interior designers, the best interior designers in Ernakulum. Whether your space is small or large, or sometimes it may be a part of space in a room or the whole room itself – we have got the best ideas that will inspire you. Few of such ideas are discussed below.
MAKE THE AVAILABLE SPACE CREATIVE
You may not have a separate room in your home for office purposes. In such cases make the room to arrange well and make it to more creative spaces. Here you must opt for small furniture as it requires only less space and keeps it facing a window in your bedroom. This will help you feel good and separate you from your sleeping area. This is a favorable idea for those who live in small apartments.
MODERN HOME OFFICE
There are different concepts for modern home offices. Add bold colors and more brass accents to this office space to bring out that glam look. A lacquer desk, some indoor plants, a geometric rug, and some sleek lighting can be a good formula for a modern look.
EXOTIC PATTERNS
Try some exotic patterns in your working area. This can make you feel more exciting than you are at work. The exotic patterns like wallpaper with some exotic patterns, black and white zebra motif, rattan chandelier and much more will look good. This is now a commonly preferred interior design.
THE SCANDINAVIAN STYLE
It is mostly neutral and some pops of colors will keep the room to feel fresh and comfortable. It will give a clean and calming office space for you to work. Keep the table into the window side where you have a beautiful view outside. Thus you can feel more relaxed to work. The Malabary interior designers suggest you the suitable interior designs for you. The excellent services from the Malabary, The best interior designer in Kerala had made it become one of the best interior designers in Kerala.
OPEN SHELVING
If you are a person who can stay organized. Then open shelving is a good idea so that it can expose the stuff with you and can also display the decors. It will make your room to feel more fun and creative. The unique ideas of the Malabary interior designers had made them deliver many best interior spaces in Kerala.
BEING A MINIMALIST
This is very much preferred because it is easy to keep one's own space clutter-free but not others. Keep your minimum space clutter-free and add some simple furniture. Try keeping a neutral color palette and see how inspired you will be to do your work. You can also add an indoor plant in this area to make it feel more sterile.