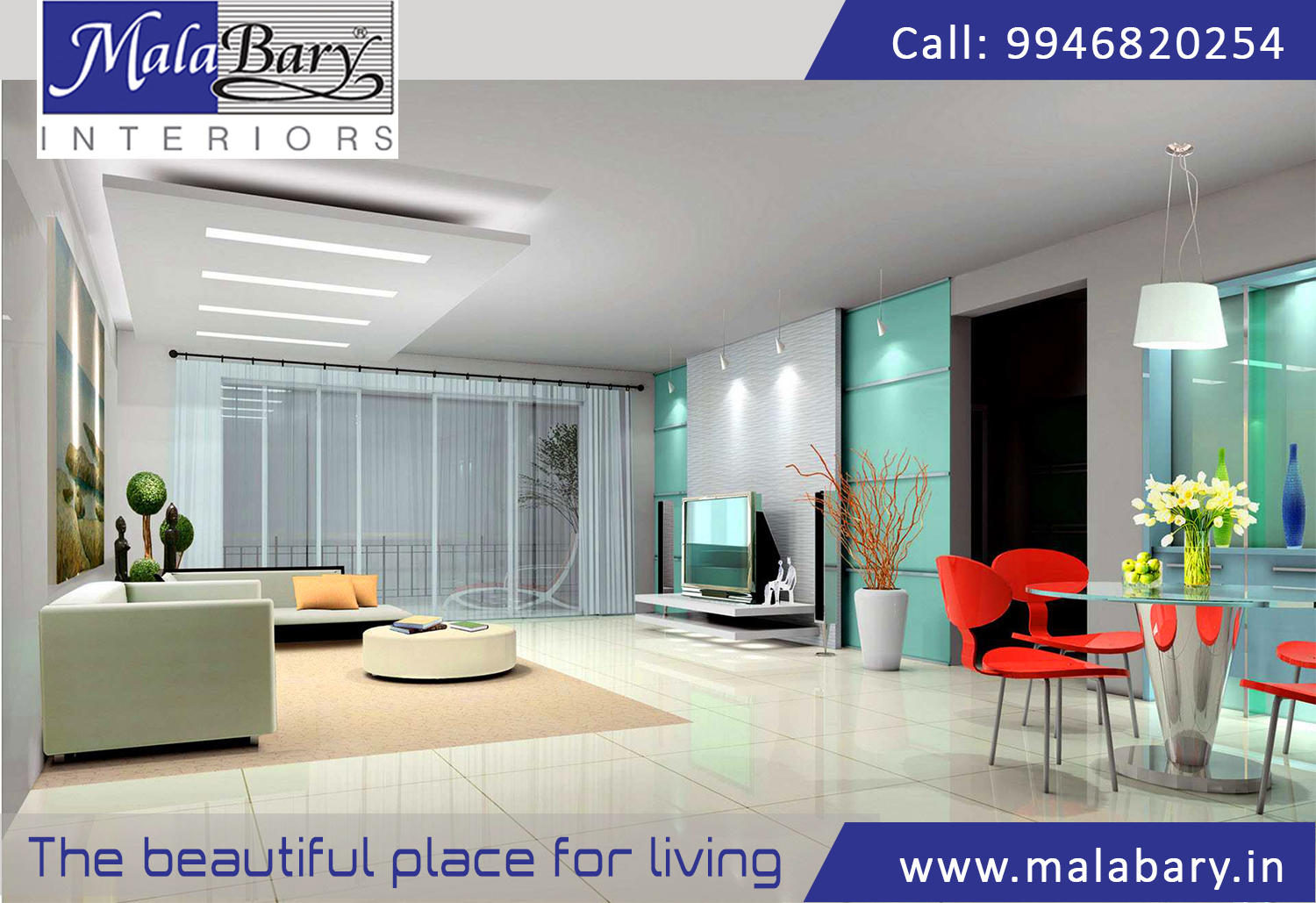 Whatever is the kind of living room you have it will be the most communal space in your home. It is the space where you welcome your guests, thus it is necessary to give a good impression. This also means that the clutter should be very well maintained. The Malabary interiors will always design your interior spaces according to your uses and budget. This had made it the best interior designers in Malappuram. Here we are discussing some clever interior design ideas from the Malabary interior design company.
KEEPING DOUBLE DUTY FURNITURE
The furniture that can serve double duty is the best option for small living rooms or small spaces. A foldable sofa which can be converted to become a bed and a storage shelf which can be converted to a dining table are examples. Many of such furniture is now available in the market.
BUILT-IN CABINETS
If you are a book lover and you have tones of books with you, this is a perfect idea to avoid the cluttering. The built-in cabinets will definitely be your best friend. Each nook and corner of the space must be utilized in the case of minimalist spaces. A cabinet from the roof till the bottom can give you a lot of space for storage by taking small spaces in your living rooms. This will also help you to display decorative objects.
USING A DRESSER
This is a new but ancient south-Indian idea. Here the storage shelves don't look overly in the place. You can use a sleek media cabinet in the living rooms to avoid your items from the sight of other people. You can use a low profile dresser in a corner to keep your things inside. After that dress us the top with a decorative tabletop décor and you can also keep a painting above this to give an adorable look.
KEEP A BASKET
You can use a good looking basket inside the living rooms to keep your blankets and throws. You can add a neutral basket which balances with your formal looks. You can also try using a wire basket to make something sleeker.
SIDE TABLE WITH CLOSED STORAGE
If you prefer closed storage to keep your things away from the sight, then this will be a better idea. The side table can do more than keeping a little upon it and sitting pretty. A closed side table can provide you space for odds and ends.
The Malabary interior designers try different and adorable interior design ideas. The customers are satisfied with the designs of their interiors which lead to a growth of the Malabary interior designing company and are now one of the best interior designers in Kerala.

home design, home interior, interior designer in kochi, Interior designers, Living room interior designers