May 10, 2022 | Bedroom interiors, best interior design company in calicut, best interior design company in kerala, best interior designers in kerala., Best office interiors, interior design companies in kozhikode., leading interior designing company, Minimalist interior designers in Kerala, modular kitchen interior designers, modular kitchen interior designers in calicut | No Comments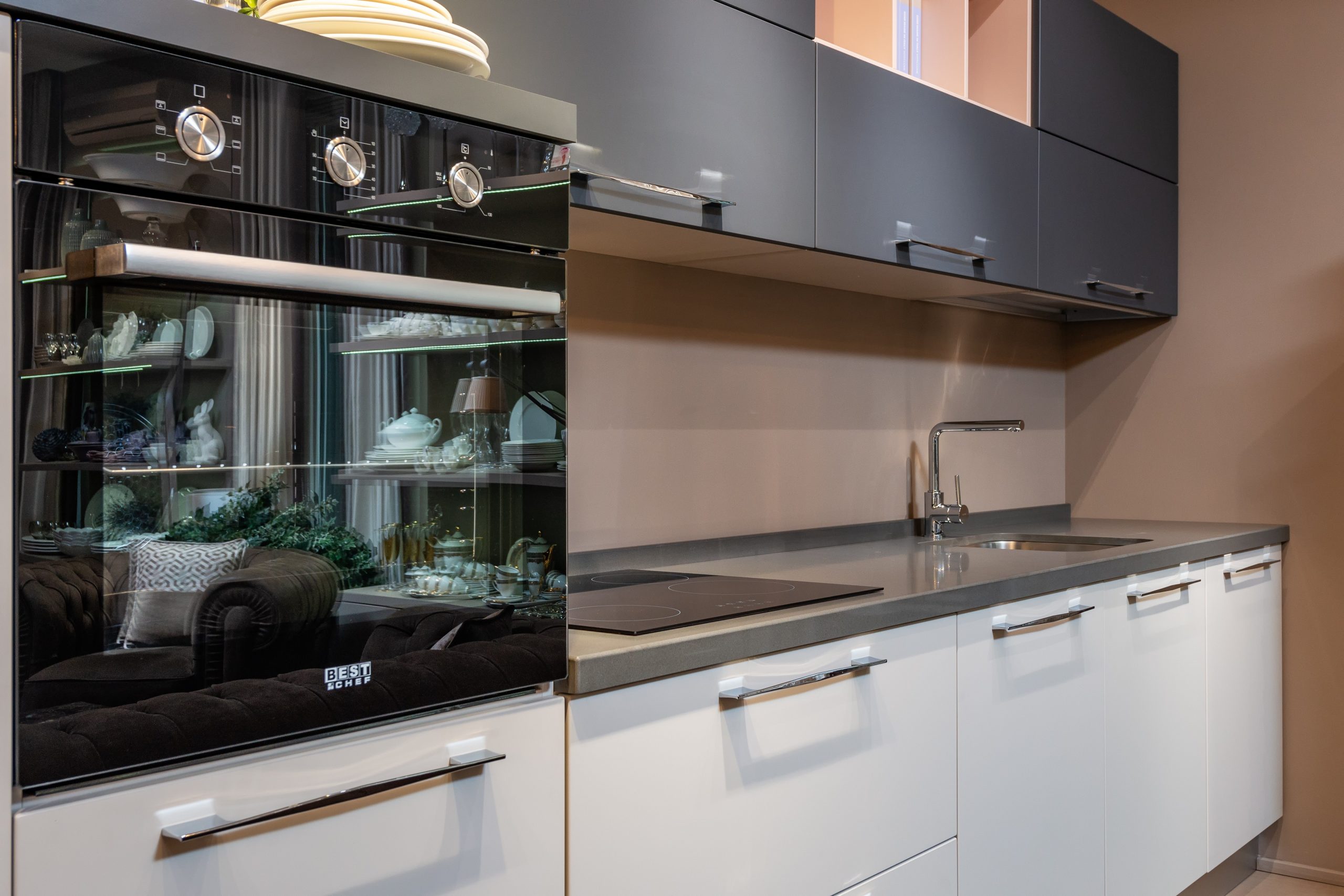 When we build a new home or when we renovate, it is always better to look for modular kitchen interiors. Modular kitchens are expected to have improved performance and convenience when compared to conventional types of kitchen. There are a number of factors that must be considered while designing a modular kitchen interior. Malabary interiors are the leading modular kitchen interior designers in Calicut. The team of Malabary interiors will create modular kitchen designs to suit your floor plan, lifestyles and storage needs.
Incredible interior designs and best services from the team of Malabary interiors had really impressed people in Malabar. Giving unique and sophisticated interior design solutions for all sorts of residential and commercial spaces had made Malabary interiors popular across Kerala.
Different Styles of Kitchen
You may choose L-shaped or U-shaped kitchen or any other shaped kitchen based on your interest. Moreover, these shapes are then again modified with different interior design styles like modern or minimalist interior design style, contemporary interior design style, mid-century interior design style and different others. Malabary interiors are the best team to give best modular kitchens at affordable rates.
After choosing the interior design style and shape of kitchen, they are then further customized to give suitable interior spaces. All sorts of concerns from the side of clients are considered to give a best possible design of their choice. Giving customized and unique interior design solutions had made Malabary interiors are the best interior designing company in Kozhikode.
Superior Material Quality
All the materials and appliances used in creating modular kitchens by Malabary interiors meet superior quality. The usage of superior quality materials will greatly account for the quality of the modular kitchen. Using best quality raw materials in creating furniture has made them to last longer. Malabary interiors will give you best modular kitchens that meet the standards of your lifestyle.
Incredible Discounts and On-time Delivery of Projects
Malabary interiors are giving incredible discounts on interior designing projects without compromising on the quality of the work. This will surely help the clients to have a modern and good looking interior space with good quality. As the charges for modular kitchens are too high when it comes with kitchen appliances, choosing Malabary interiors are a great option.
On-time delivery of projects is the other major thing that people will find attractive. Once the project is given, the team will prepare a best and efficient plan to get through the work. This plan will be so efficient that it can run the work well and deliver the project on time. All the above features are making Malabary interiors as the best interior designers in Kerala.