January 18, 2020 | adorable interior designs, Bedroom interior design ideas, Best home interiors, Best interior designs, Best office interiors, interior design company, Interior design ideas, interior designer, Interior designers, interior designs for houses, Living room interior designs, modular kitchen, office interior design ideas, Uncategorized | 8 Comments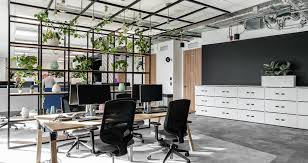 There is a changing phenomenon in the interiors of offices especially of corporate offices. This is mainly due to the change in the advancement of work culture. The changes are especially present with the interior designs. This will help to improve the overall mental health of the employees. Thus, it is encouraging the people to work more efficiently. The Malabary interiors are the leading interior designers in Ernakulam who are capable of creating the best office interior designs. Many different interior design ideas are used by the Malabary interiors.
THE OPEN FLOOR PLANS
When there is an open space in your office space, it will give a beautiful sight when you enter the office. Creating such places to work will give a better view for the employers. This will also help in encouraging collaboration. The open floor idea will be useful when you want some renovation, as this could make it easier. The initial expense will also be lesser as there are no or less dividing walls. Thus, an open floor plan can make the people to move easily and frequently. This helps in improving the general health of the people. The Malabary interior designers had worked with various interior design projects. We are now the best interior design company to provide great office interior designs in Cochin.
IMPOSING COLOR PSYCHOLOGY
The usage of color psychology is an evergreen trend in interior designing. Different colors can have different effects on the people without a conscious knowledge. Offices may have different color themes and logos. They are imposed in their offices in a better form by the Malabary interiors. Moreover, colors are not just the paint present inside the office interiors. They are matched everywhere in the office, including the furniture and decors. This concept will be present on everything inside the office. Thus Malabary interiors are good in giving such concepts to the interior spaces.
NATURAL ELEMENTS IN THE OFFICE
Incorporating natural elements are always a most liked interior design feature. It is advisable for both office interiors and home interiors. Many home owners in Malappuram prefer to have these kinds of designs from the Malabary interiors. Thus became the leading interior designers in Malappuram. The Malabary interior designers have a wide variety of bio-philic designs that are in use for office interiors. We will decorate the interiors with plants and also by replicating natural sunlight to the working space. The plants in the interior spaces can purify air inside and can reduce the stress levels. Doing these kinds of interior designs can attract more customers and employees. Similarly, an appealing workplace can bring double benefit to the entrepreneurs. The Malabary interiors are one among the best interior designing companies in Kerala.
Beautiful interior spaces, best interior design company, best interior designers in Kerala, best office interiors, creating beautiful spaces, interior designer in kochi, Interior designers, interior designers in kochi, interior designers in Malappuram, interior designers in Manjeri, interior designers in Nilambur, interior designers perinthalmanna, office interior design, office interior designing company