April 2, 2020 | adorable interior designs, Bedroom interior design ideas, Bedroom interiors, Best home interiors, Best interior designs, Best office interiors, home interior designs, interior design company, Interior design ideas, interior designer, Interior designers, interior designs for houses, kitchen interior design, Living room interior designs, modular kitchen, office interior design ideas | No Comments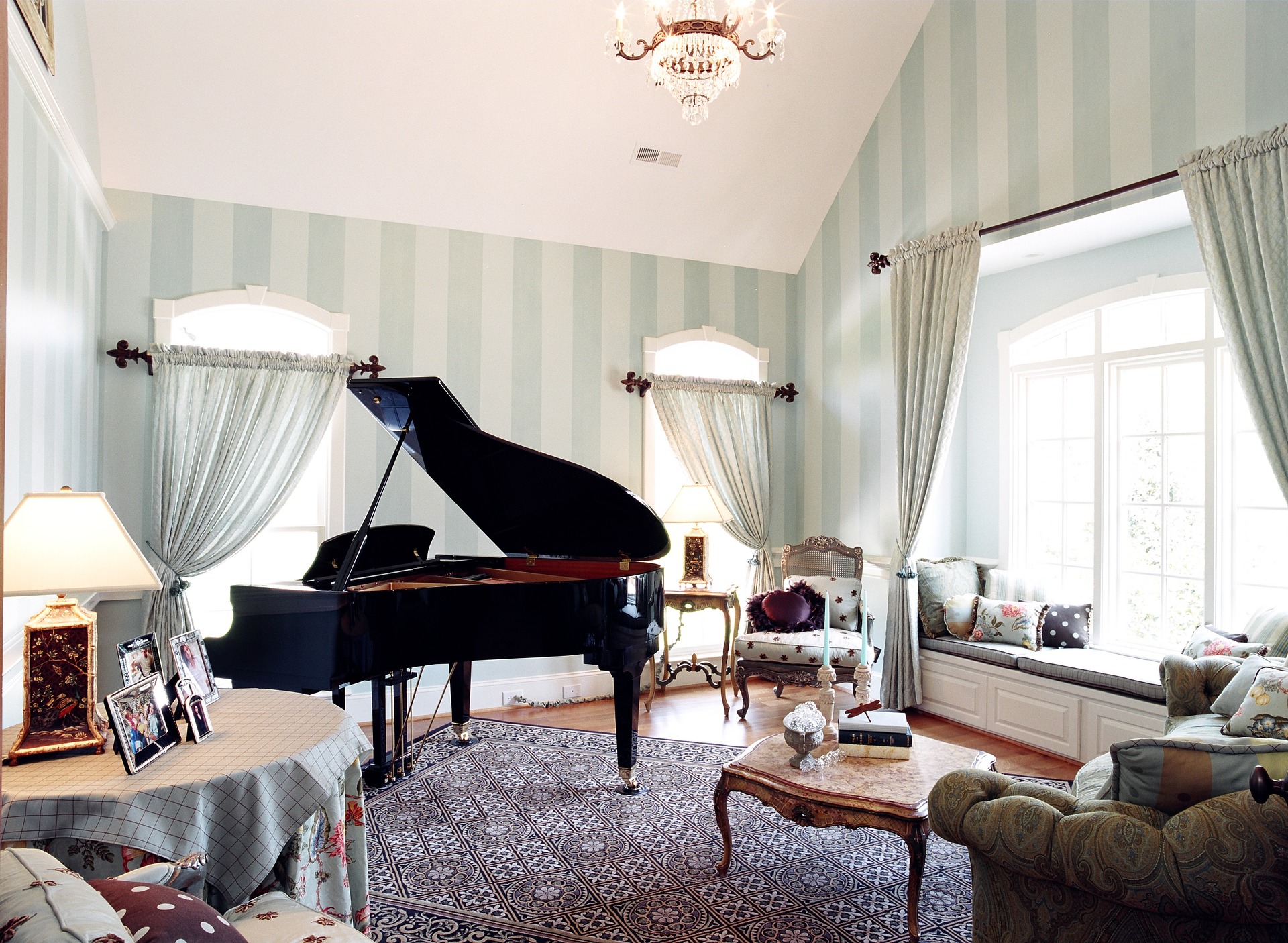 There are many people around us, who like to play music or playing musical instruments is their hobby. Earlier the music instruments were incorporated in some parts of the houses. But now many of the music fans are creating separate spaces for their music love in their home. When it is perfectly designed, it will be an attractive place in your home. It could be the best personal space for you. The Malabary interiors are the best interior designers in creating customized interior spaces for their clients. Hence become the best interior designer in Calicut. Here we discuss some of the ideas regarding the music room interior designs.
CREATING A WELL DESIGNED MUSIC ENVIRONMENT
Creating a music room is not just adding musical stuff. It must also look beautiful for your interiors. Thus famous interior designers say that it is better to have a well-designed space for this. The spaces of the houses vary in style. We can do traditional, eclectic, modern or contemporary interior designs for music rooms. These are usually chosen based upon the interests of our clients. In music room interiors it is very common to see fun and talent, it even reflects professionalism.
A COTTAGE STYLE INTERIOR DESIGN
This design will perfectly suit the music room. This can be done in the basement or in an attic part. It can be made wonderful by adding different colors and textures. The unique and stylish ideas in interior design had actually made the Malabary interiors to become a leading interior designer in Malappuram.
A COMFORTABLE COTTAGE STYLE
Along with a cottage style interior design, add some twist in the music room. Give it with more comfortable and relaxing options, you will feel wonderful. Then add the musical instruments and place it beautifully as if decors. This will also make your choice made easy. As a leading interior designer in Kerala, Malabary brings out a perfect style in music room interiors.
A MUSIC STUDIO
Imagine, how it will be if you feel like a music studio in your house. This will be a truly mesmerizing feeling for music lovers. It can be a perfect place to enjoy yourself with your friends or cousins. Bring in some colors that will feel contrasting and add some suitable patterns to it. These kinds of exciting interior designs are perfectly done by the Malabary interiors and thus became a leading interior designing company in Kerala.
These are just a few concepts in interior design. More and unique interior design ideas are there with Malabary interiors to help you.
bathroom interior, bathroom interior design ideas, Beautiful interior spaces, best bedroom interior designs, best interior design company, best interior designers in Kerala, best kitchen interiors, best living spaces, best office interiors, Budget friendly interiors, creating beautiful spaces, family room interior, home interior, Home interiors, Interior design ideas, interior design tips, interior designer in kochi, Interior designers, interior designers in kochi, interior designers in Malappuram, interior designers in Manjeri, interior designers in Nilambur, interior designers Malappuram, interior designers perinthalmanna, kitchen interior, Living room interior designers, malabary interiors, modern interior designs, office interior design, office interior designing company, stylish interior designs, stylish interior spaces, unique interior designs