April 21, 2022 | adorable interior designs, best interior design company in calicut, best interior design company in kerala, best interior designers, best modular kitchen interiors, budget friendly interiors, Minimalist interior designers in Kerala, modular kitchen, modular kitchen designers in calicut, modular kitchen interior designers | No Comments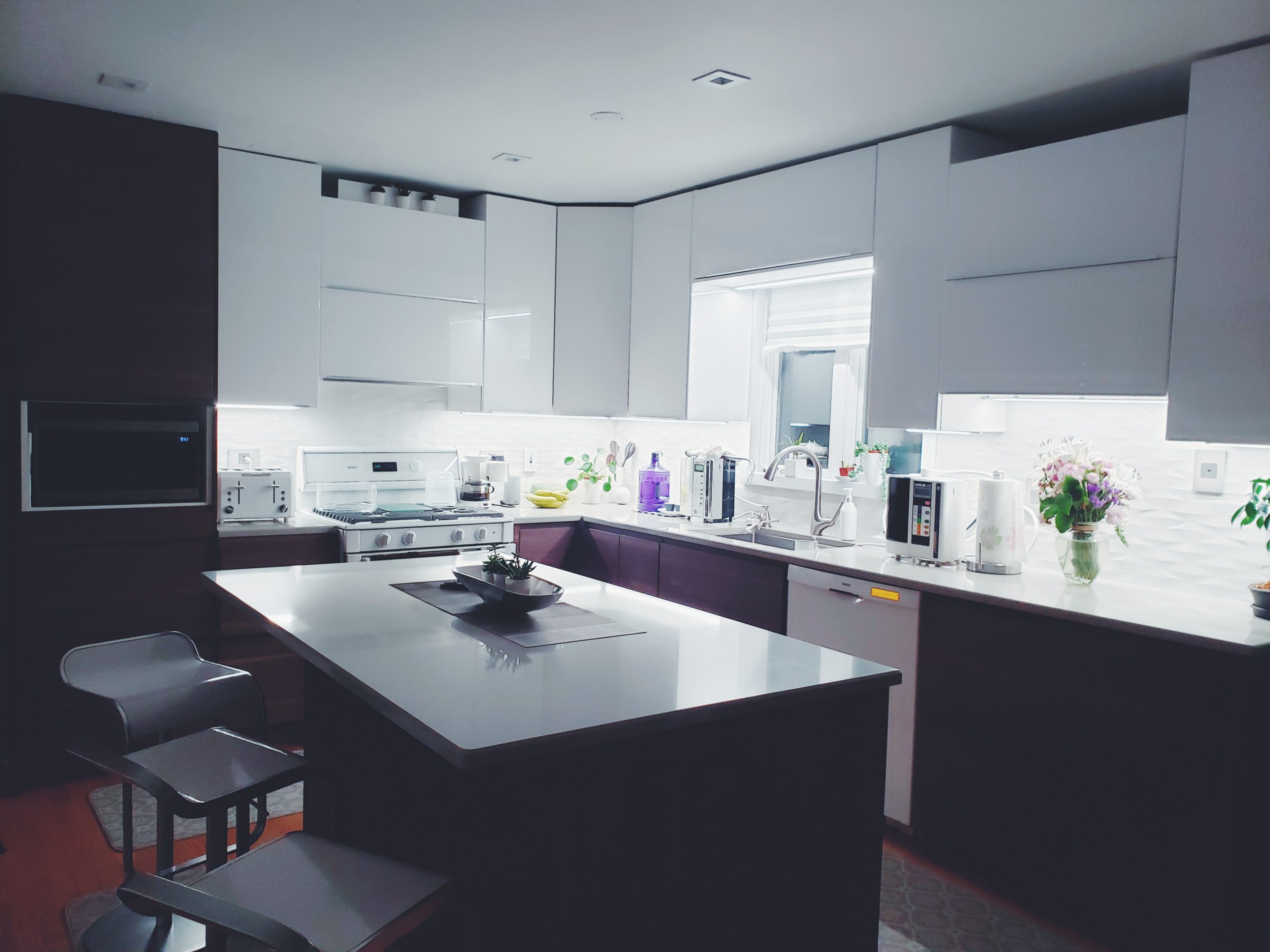 We often say that kitchen is the heart of our home. It is usually linked with your dining space. Luxury is a treat that can be enjoyed at any scale. It is just like a wonderful food that can delight any taste buds. You will feel special to imagine yourself in such an amazing kitchen. Malabary interiors are the leading modular kitchen designers in Calicut to design and create best quality luxury kitchen interiors. Here are few luxury kitchen interior design ideas from Malabary interiors.
Marble Kitchens
Marble kitchens are always a sign of luxury. Giving sleek veined organic patterns across a countertop, backsplash or flooring will add more feel to this. The all-encompassing marble backdrop in this luxury kitchen diner can be balanced out with eye-catching furniture and plants.
Black and White Kitchen
Kitchen with black and white themes will feel sharp and edgy. Along with this, you can add nature theme or any other theme to add beauty to this color combination. We truly understand the need for a well-designed space. Malabary interiors are the leading interior designing company in Calicut to design best solutions for all your interior spaces.
Elegant Kitchen Lighting
Lighting is an important part in interiors. You can crown your design with elegant kitchen lighting. Adding beautiful pendants will brighten up the space as well as beautify the kitchen spaces. You can also choose multiple modern chandeliers for added effect. Another way is to hang the kitchen pendant lights appear to clip the decorative ceiling moulding. You can even turn up the luxury factor in a white on white kitchen design; it can be done by picking out a group of sculptural pendant lights.
Revitalize the Space
You can revitalize your kitchen by adding plants in it. Every kitchen will look better with some greenery. It could be in the form of cascading hanging plants or could be in the line of bushy potted herbs. Having a beautiful rug will add coziness to the space. But it will be suitable for kitchens like dining kitchen. Malabary interiors are the leading interior designing company in Kerala to give customized and unique interior design solutions for all kinds of spaces.
Keep it Simple
While doing a minimalist kitchen design, it can look high-end with its quality of the materials and by having a well-balanced layout. You can add in some art. A large piece of art will look good in minimalist spaces, it act as statement pieces. This can be applied wisely in kitchen interiors also.