August 22, 2020 | adorable interior designs, Best home interiors, home interior designs, interior design company, Interior designers, interior designs for houses, kitchen interior design, kitchen interior designers, modular kitchen, modular kitchen interior designers | No Comments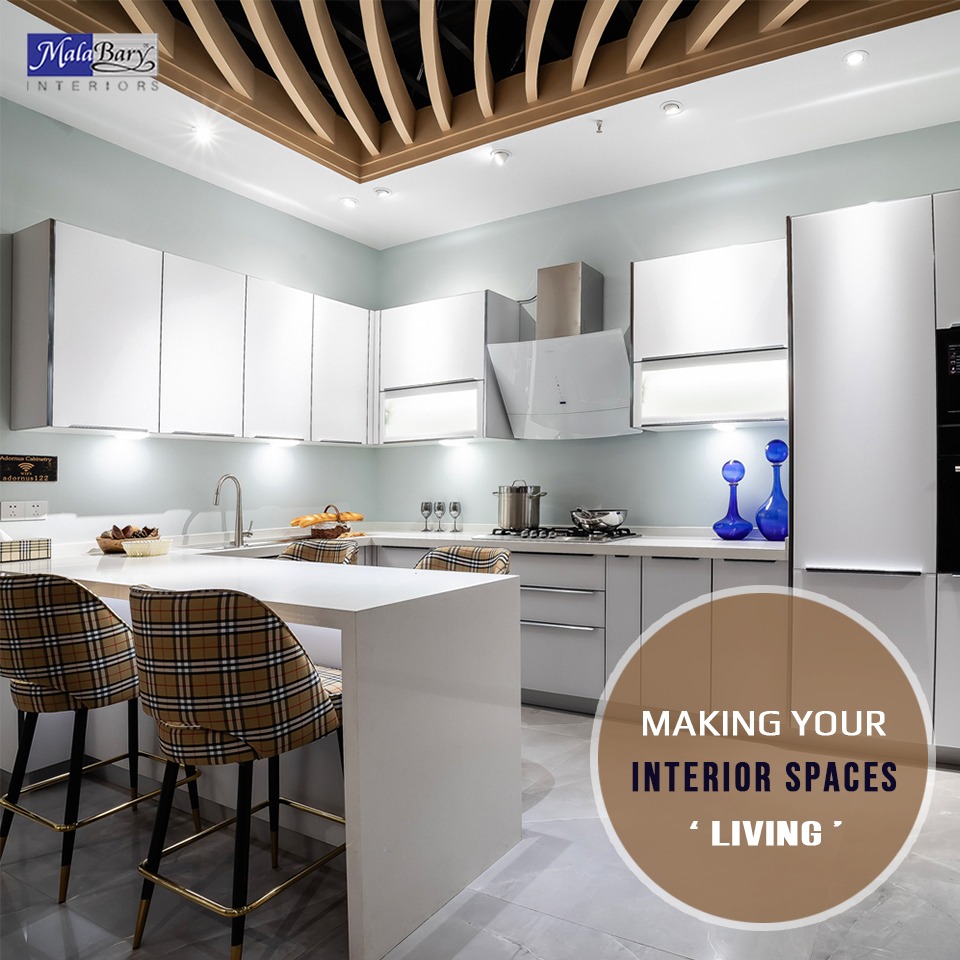 Actually the vintage and retro style kitchens will never go out from the styles. Recently there is an increased demand for these kinds of kitchen. People even started modifying the kitchen themselves to get that vintage look. These kinds of looks will actually bring a good vibe and a feel of your own. Moreover, while you cook it is important to have a comfort zone to have a great meal. While designing your interior spaces, the Malabary interiors will consider your retro style and suggestions. This had actually made the Malabary interiors one among the popular interior designers in Calicut .
Now take a read at some of the great vintage and retro style kitchen interior design ideas. This will be especially some good ideas for modular kitchen interiors.
An Antique Kitchen
We might have come across the word antique while getting some jewelry or some decors. An antique kitchen will be an awesome idea when you consider a retro style kitchen. Moreover, this look can give a rich look to your kitchen. The Malabary interiors are making the antique style kitchen in a best comfortable way.
Imagine your kitchen with mostly light gold painted. Into this some pinch of richness is added by the decors. Suitable accessories and shelves are also given. Moreover, into this kitchen you are getting some suitable crockeries and confectionaries. This could be really awesome. Similarly, a number such ideas can be made with the skilled interior designers of Malabary. Thus the Malabary interiors had become a leading interior designer in Kerala.
Old English Style Vintage Kitchen
This could be a different and beautiful kitchen interior design idea. This style can be incorporated in different ways. Imagine every shelves and cabins painted in white. Into this add some old English touch with beautiful handles, special deck for your stove and giving overhead glass cabinets. This can surely give a vintage style kitchen as of in fairytales.
The Rock and Roll Type of Kitchen
It's time to change the concept regarding kitchen, as it is considered only for cooking food for family. With the Malabary interiors, there are a lot of designs that will spell more like retro. It will be brilliant if there is a slab in your retro kitchen to place your confectioneries. Your crockroaches can be kept away in the cabinets given in bottom. Beautiful racks are also given. The 80's and 90's styles are also given to get that perfect vintage look. The Malabary interiors are the best kitchen interior designers in Malappuram.
best interior design company, best interior designers in Kerala, best interior designers in malappuram, Interior designers, kitchen interior, kitchen interior designers in Kerala, kitchen interiors in malappuram, leading interior designer in Calicut, leading interior designer in Malappuram, leading interior designers in Calicut, leading interior designers in Malappuram