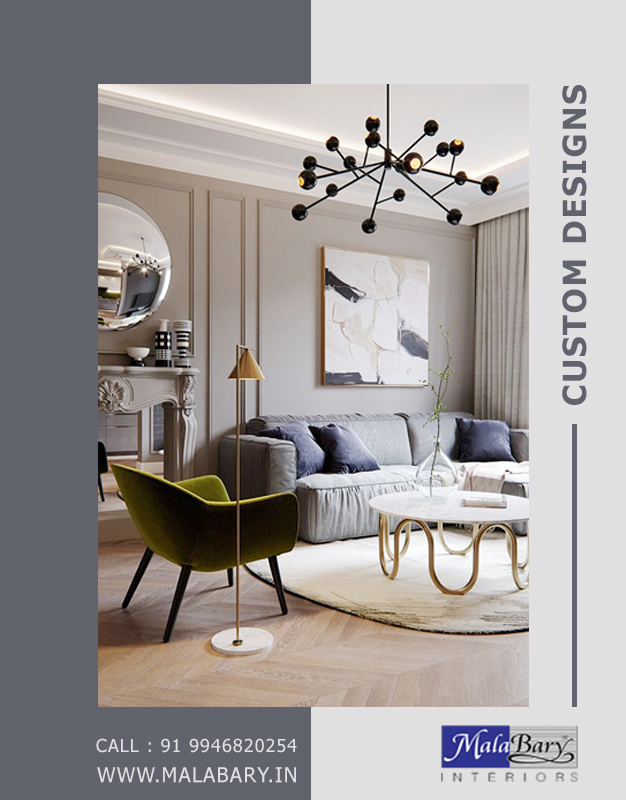 The COVID-19 is actually changing the way people view and design their home spaces. The pandemic has triggered work-from-home culture and online classes. These are actually demanding more space at home. The preference of people in connection with interior spaces had also changed with the pandemic. Having a little playground on the rooftop, having a more airy kitchen to work in, a soundproof room for online meetings, etc.. Similarly, in case of their interiors also people prefer do certain customized changes according to their taste and purpose. The Malabary interiors are the leading interior designers in Calicut to give best customized interior design solutions. Thus Malabary interiors are a leading home interior designers.
Low Cost Interior Designing
The onset of pandemic had actually developed a difficult time for most of the people. Many had lost jobs, not getting salaries, business in loss and much more problems. Thus the needs for low cost home interior designs are increasing. We are the best home interior designers to provide pocket friendly interior renovation The idea of home space has undergone a drastic change. Many people are opting to add more space to their existing home to meet the new requirements like a private working space and more. Similarly, these kinds of affordable ideas are seen in almost all areas of life.
The Malabary interiors are doing world class interior designs to meet different needs of the clients. We consider different aspects like the budget, purpose, kind of design and more before starting a project. The ability to provide services according to the trend in the market and area had made the Malabary interiors as a popular interior designer in Malappuram. Using of best quality products and materials in interior designing had made the Malabary interiors to deliver quality services.
Creating Work Friendly Home Interior
Due to the trend of work from home and online classes, the interior needs had also changes. There is need for soundproof and work comfortable interior space to meet these kinds of needs. The Malabary interiors are doing several kinds of interior renovation works that will fit the needs of the client. We maintain the work without going out from the expected budget and also from the interior design trends. Similarly, excellent standard is maintained in each work. The Malabary interior has been in the field of interior designing since 20 years. Moreover, serving our customers with best quality products and services had given a good name to the company. The satisfied customers across Kerala and south India over 20 years of time are the greatest assets of the Malabary interiors.