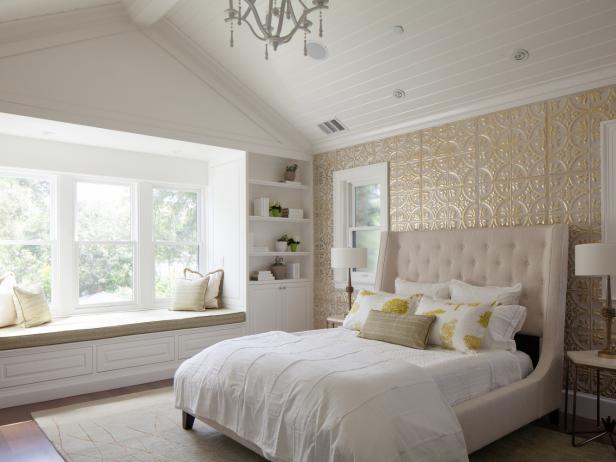 Our bedrooms will be a peaceful retreat when staged correctly. Experts say, most of the people will be interested in having well-kept and beautiful bedroom interiors. The Malabary interiors have great interior designers efficient in performing the best interior design works in Kerala. Here we are discussing few bedroom styling ideas that will make your bedroom feel awesome.
PAYING ATTENTION TO BED
There are different things that you must consider with the beds. Always better to select a queen or king-sized one. This will look good in your bedroom. The bed is actually the focal point of the bedroom and the look of the room highly depends upon where it is kept. Thus it is important to consider the bedding color; which will be better to look neutral. Neutral colors will give a more peaceful feel in the bedroom than the bright colors. But always remember, your choice will be best for you.
While designing the bed, the headboard is also of great importance, then the layers of pillows. Having a great headboard with different layers of bed will be looking more beautiful. The Malabary interiors are creating beautiful bedding solutions with headboards. These kinds of services had made the Malabary become a leading interior designer in Malappuram.
ADD SOME TEXTURE
The best way to add texture to the bedrooms will be the rugs and floor accessories. No doubt this will make you feel cozy. When you are under home renovation you can replace your flooring with a textured rug. You can have that modern flooring look by changing that boring floor space.
CHOOSING NEUTRAL WALLS
The purpose of a bedroom is to make you feel relaxed and comfortable. Having a neutral feel in your bedroom will give that perfect look of the spa. The color picks like grey, beige, and light blues will be good to choose from.
AVOID USING MATCHY THINGS
It will be better to avoid things that all match each other. But we must make it look suitable in the bedroom as a whole. Having everything in a match will dull the personality of the room. The Malabary interiors are suggesting you mix up different layers of textures and colors, into this metallic or jewel tones can be added. When you keep some shaggy blankets with textures and some soft pillows, it will be definitely awesome. To this hanging large photographs and decors will make it look even more beautiful. The Malabary interiors are the leading interior designers in Calicut to give excellent interior designs.
best bedroom interior designer company, best interior design company, best interior design works in Kerala, leading interior designer in Calicut, leading interior designer in Malappuram, leading interior designers in Calicut, leading interior designers in Malappuram