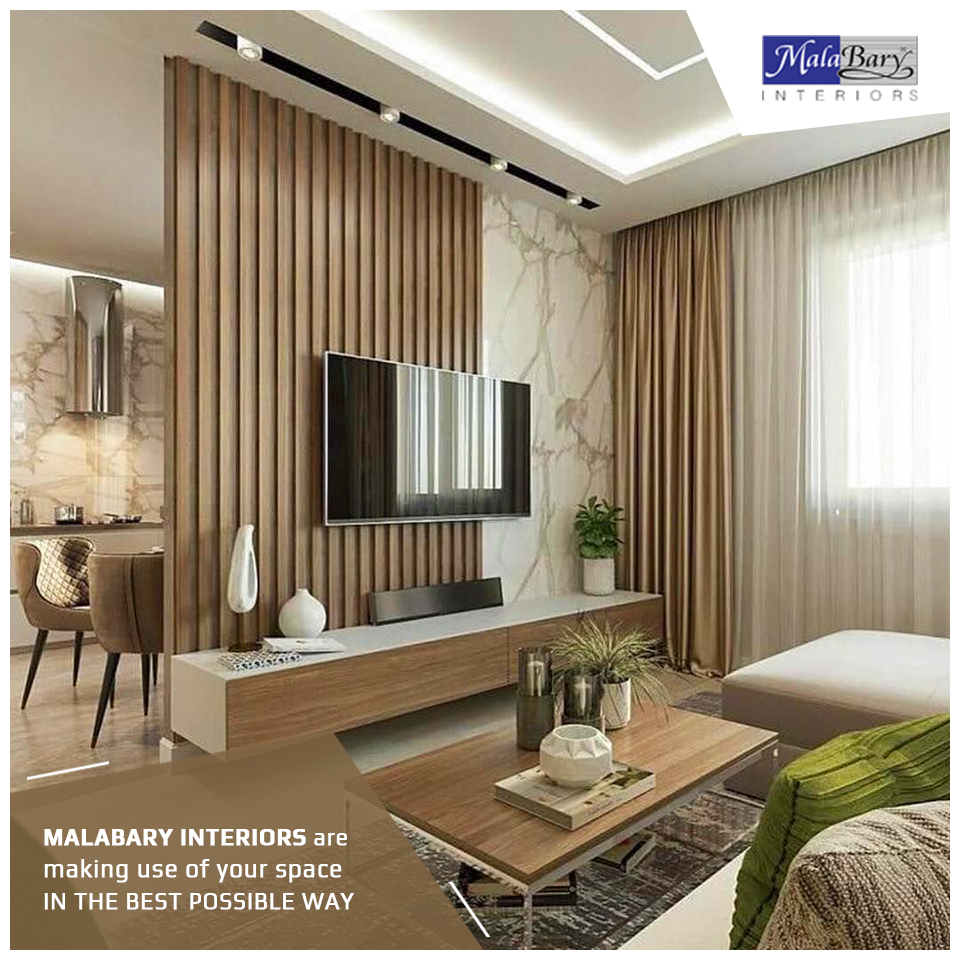 We had discussed a lot regarding the living rooms. There were a number of ideas that will make your living room good looking. We had also seen many less expensive interior design ideas for the living rooms from the Malabary interiors. Here we can see a few living room trends that will be surprisingly beautiful. The experience of more than 20 years in the field of interior design by the Malabary interiors had brought great interior design works. Due to this, the Malabary interiors are the best interior designers in Malappuram.
Before discussing the designs, we can see the common priorities that we might need in our living room. Even though the preferences differ there will be something that we need in common. We usually spend much time in the living room and thus we want it stylish and functional. Here we can see a few ideas that will make the perfectly balances living rooms.
COOL AND COMFORTABLE
Comfy is what everybody wants in their home. Since the living rooms are where we spend more time with our loved ones, we need it cool. Failing to get such interior spaces will be a loss for the house owner. Moreover, a good living room must be trendy and inviting. It can be created with the help of more inviting furniture, decors, decorative pillows and blankets and also other suitable materials. The Malabary interiors will do it perfectly and your living room will give you that cool and comfortable vibe. The creation of comfortable interior designs had made it as popular interior designers in Kannur.
MINIMAL AND PERSONAL
We often want that intimate feel of a home. With our interior spaces, we may require the show of art, colors, favorite objects or musical instruments, and some other statements. For most of us, the living rooms are where we want to keep our personal trinkets from travel. We can keep this space in a minimal look. This can be done by featuring few things in it. It should be more intentional and objects that are sturdier, timeless furniture, and decorative items must be added to it. This will give that feel of surrounded by meaningful belongings.
THE BOHO – CHIC LOOK
We might have heard about this look earlier. Many people prefer this because; this will be a smart one for the living rooms. It will have a ground with a complementary color palette. According to which you can mix and match the decors that you want here. You can really relax in these kinds of living room interiors. Creating these kinds of interiors had made the Malabary interiors become the best interior designer in Calicut.
best interior design company, best interior designers in Kannur, best interior designers in Kerala, best interior designers in malappuram, best livingroom interior designers in malappuram, leading interior designer in Calicut, Living room interior designers