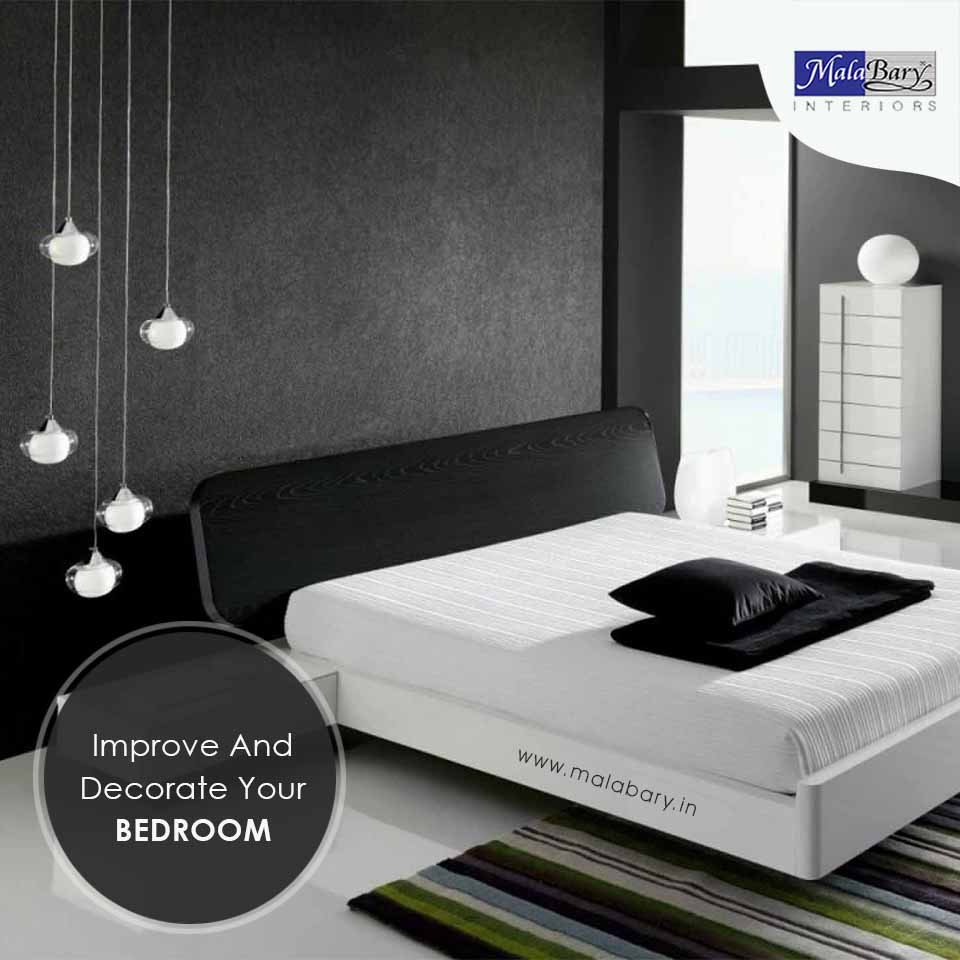 You will probably have a lot of ideas to give that sparkle to your bedrooms. While designing your bedroom interiors, the interior designers will especially take care of certain things. These will be usually those features that will bring a great look to your interior spaces. When you consider an interior space, some of the things that contribute to its beauty will be the tiles, colors, light, accessories, and mirrors. The Malabary interiors will work carefully by considering all the essential features in interior design. Due to this, Malabary is a leading interior designer in Calicut. Here we can see about a few considerable factors in interior design.
COLOUR
You should be very careful while choosing the colors for your rooms. It will be better to choose lighter or brighter shades of colors for your rooms. This will help in a better reflection of light in the rooms. The color selection is not only a matter of walls but also a matter of each and every object in the room. Everything like furniture and interior decors must be considered. The Malabary interiors will always give a suitable color theme for the bedroom interiors, hence the best interior designers in Kannur.
LIGHT
Adding light is one of the simple ways to add shimmer to your room. Choosing light fittings with multi bulb lights that will bounce around the room will be a good option. The LED bulb usage will bring you more bright light. Another thing that you can do other than the interior designs is keeping your windows clean allowing natural light to enter inside the home.
TILES
The flooring plays a major role in the interiors of your house. You can choose it according to the color scheme. Similarly, you must also consider the comfort level and affordability before purchasing the floor tiles.
ACCESSORIES AND FURNITURE
There are different kinds of accessories available in the market. They can be chosen according to the kind of bedroom or theme used. Similarly, the furniture will be the necessary part and the beauty adding part in bedrooms. The Malabary interiors will help you with incorporating the most suitable furniture for the bedrooms. Considering all the accessories in interior design has actually made the designs from Malabary to be great. This attained more popularity and thus became a leading interior designer in Malappuram.
MIRRORS
Mirrors have a lot of significance as it reflects the lights entering the bedroom and make it feel spacious than the actual size. When the mirrors are kept beautifully they can also act as good decors in the bedrooms.
best bedroom interior designer company, best bedroom interior designs, best interior design company, best interior designers in calicut, best interior designers in Kannur, best interior designers in Kerala, best interior designers in malappuram, leading interior designer in Calicut, leading interior designer in Malappuram