November 11, 2021 | adorable interior designs, Best home interiors, best interior designers in calicut, Best Wardrobe designs, budget friendly interiors, home interior designs, homeofficeinteriors, Interior design ideas, interior designs for houses, leading interior designing company, Living room interior designs | No Comments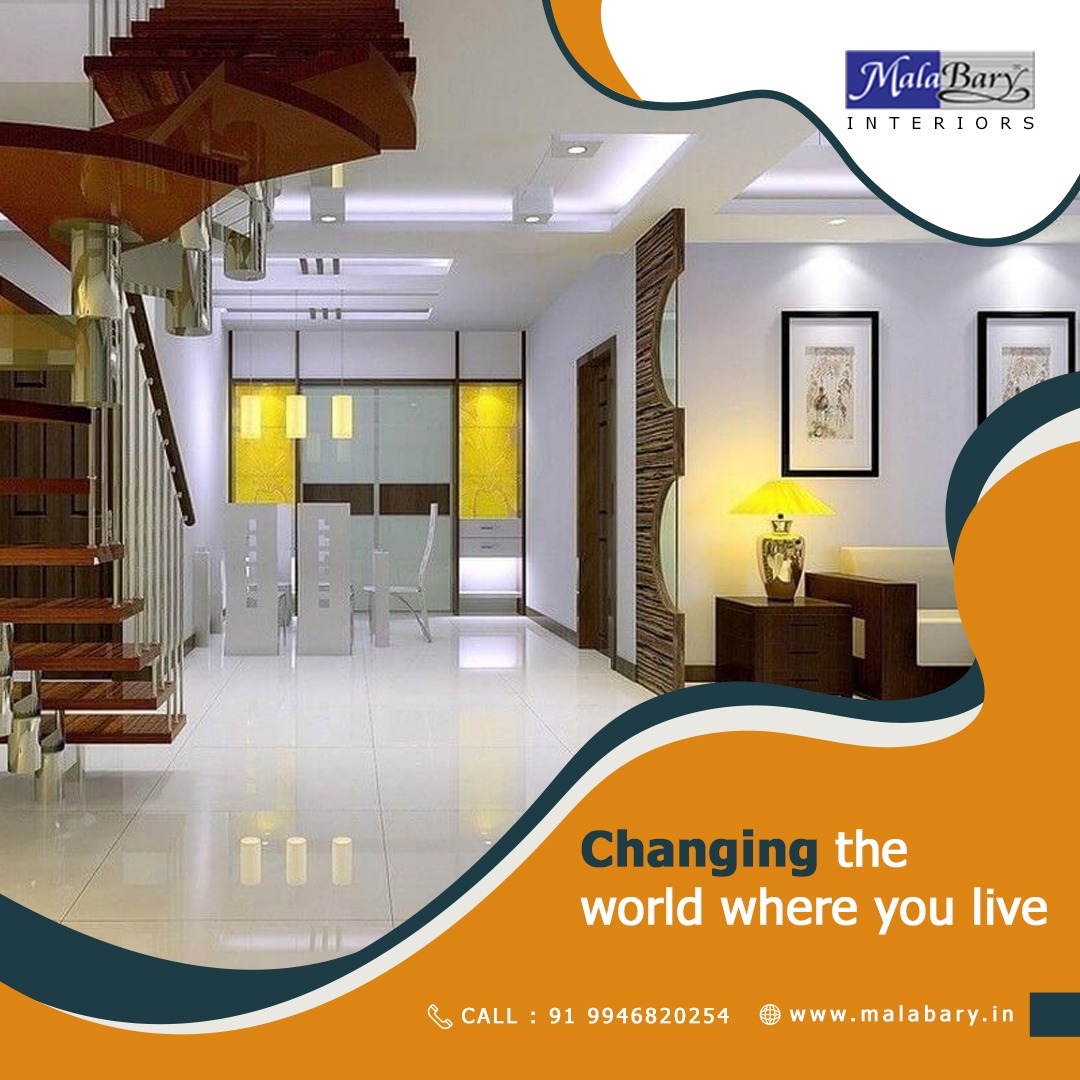 Nowadays, there are smart bulbs and switches that are revolutionary in their abilities. They are high in setting moods and scenes in your houses and different occasions. Thus adding these kinds of lights had become an important part in interior designing. The Malabary interiors are the best interior designers in Kerala to give attractive designs for your interiors. The interior designers of Malabary are excellent in making your spaces attractive and in making it useful in a way you wanted.
With the availability of numerous lightings there are endless possibilities for setting up the scene. Illuminating you home can make your houses more customizable and exciting than it could be before. Previously, when it comes to customizing your houses, the lights have been least in the list. The most considered things where the furniture, artwork, paint or other decors. With the time the trend has changed and there is great importance for lights in the interiors. Experts say that lights are not just for utility, now it is also given for styling.
It's true; the light fixtures had become a big part of the interior design evolution. It is bringing leveled up design, look and flexibility on everything inside the space. The sleek wall sconces to sculptural pendant lamps will bring great look. These are of course bringing the fantastic opportunities for personalizing your home. The Malabary interiors are the best interior designers in Calicut to give excellent interior designs. Here are few ideas through which you can make use of lights in your interior spaces.
To Set the Scene
While you are upgrading your home, the first thing you must consider is the products that can be personalized and tailored for your needs. For example, when we consider lights, all the lights in your home can turn on how you want them to or when you want them to. It can be even set to a verbal command when paired with your homes voice assistant. If you are ready to host a party, instead of going from room to room to switch on lights, you can say Google to be in entertainment mode.
Expand your Palette
Adding color smart light bulbs is an affordable way to add millions of colors in addition to a full spectrum of white to your home's palette. You can save your favorite color and tones. Thus creating your perfect mood will be just a swipe away.
Voice Control for Your Lighting Needs
Connecting your smart lights to your Amazon Echo or Google Home Mini, will save you time. You can use voice control for any lighting needs. The Malabary interiors will perfectly arrange and set the lights in your rooms. Thus became a leading interior designing company in Calicut to bring in great interior solutions.