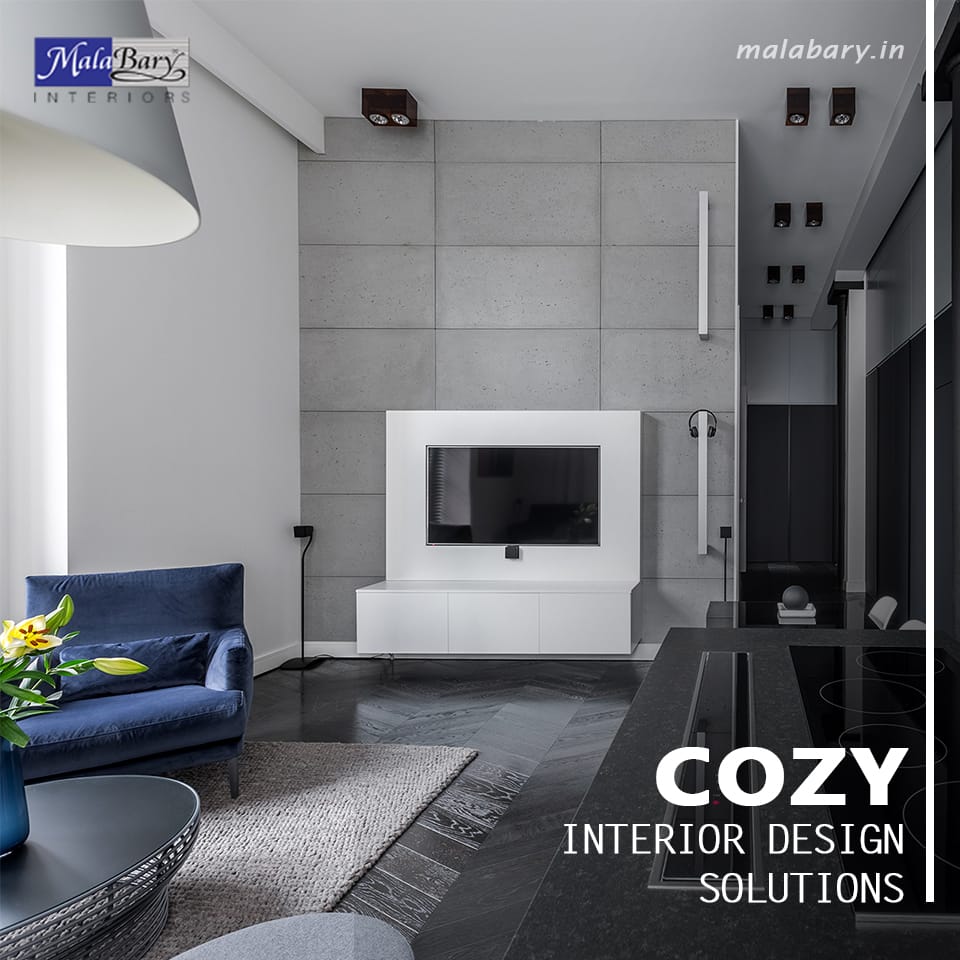 In most of the houses, the living room is the most used area. This is mainly because of the multitude of functions it can provide. Living rooms are the places where we entertain our guests; we sit relaxed with our family, play games and it is the place to socialize. Living rooms are also used for watching TV and doing homework. The Malabary interiors are one of the best interior designers in Calicut to provide great ideas for your house remodeling. Here are a few living room remodeling ideas that you can without breaking your bank.
CHANGE THE LAYOUT
Most commonly the layout of your living room has to be changed to get a new look. Sometimes, all we need maybe a new layout. This can be done by shifting your living room into another room in your house or rearranging the furniture inside. This can give an entirely new look. You can also make it in a more desired way.
A living room is usually centered over something like television. We can rearrange the positions of everything that is movable. Take a look at the things inside the living room and decide to want you to want after remodeling. Then place them in an optimal position and add some needy things and decors. You can definitely do this better with the Malabary interiors, the leading interior designers in Malappuram.
GIVE IMPORTANCE TO LIGHTING
We must consider lighting as an important factor in the living room. Lights are both decors and things to bring light. It is a fantastic way to add a good ambiance to the room. It can also be a mood-lifting factor. Well, places table lamps and floor lamps can add elegance to a room. There are also several other light fixtures that can be elegant without spending much.
CONSIDER THE PAINT AND FLOORING
Whatever may be the interior part, the paint and flooring are of much importance. Changing it according to your desired needs can help a lot. The paint and floor of your room are important as it greatly accounts for the theme you decide. Based on these finishes, the other interior design parts depend a lot. There are incredible designs with the Malabary suitable for your living rooms. We do customized interior designs based on the architecture and the need of customers. The Malabary interiors are the best interior designers in Perinthalmanna to give excellent color themes for interiors. Thus the most popular interior designers among the people.
best interior design company, best interior designers in calicut, best interior designers in Kerala, best interior designers in malappuram, best interior designers in perinthalmanna, interior designers in Malappuram, leading interior designer in Calicut, leading interior designer in Malappuram, leading interior designers in Malappuram