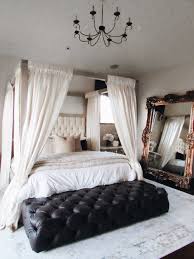 The Malabary interior designers are always known for their peculiar and unique design ideas. Your home may be traditional, modern or some intermediate, the Malabary interiors have got the best book storage ideas. Since 18 years, the Malabary interiors were passionately designing your home, offices or commercial spaces. The excellent services and designs made the Malabary interiors successful. The interior designs are both functional and inspirational. Thus became the most preferred and leading interior design company in Kerala.
Few of the interior design ideas from the Malabary interiors are discussed below:
BUILT-IN SHELVES AROUND A CUSTOM SOFA
The interior spaces of your home can be refreshed by keeping built-in shelves around a custom sofa. For added charm to this keep a painting or any attractive décor of your choice just behind the sofa. Give a suitable ceiling for this theme, like giving some geometric patterns on it. This can bring you a good looking library in your home.
THE WOODEN THEME
As always, the wood is evergreen. Giving woodwork on your walls other than the plain walls will be such an adorable idea. You can use wooden works on the walls and wooden shelves to keep your books.
THE BURGUNDY WALLS
The deep red room is unconditionally beautiful and romantic. In between the burgundy walls the windows can be covered with bamboo shade. This will give an artful backdrop for your library.
INSIDE THE BEDROOM
You can keep a book shelf inside your bedroom itself. It can also be made moody and can create a reading space. Giving suitable color schemes can make this idea wonderful in your bedroom. It can also improve your inner peace and will be a way to relax in your bedroom.
THE LACQUERED SHELVES
When beautifully done the interiors, its vibrant hue will be playing off book shelves lacquered in a custom color. This should be painted with fine colors. The unique interior designs are the reason to have more satisfied customers for Malabary interiors. Thus became the best interior designers in Kochi.
GIVING HIGH GLOSS PAINT
When you have a grid pattern for the book shelves, the library's high gloss color painted walls can play better. To this a well-worn sofa will give that comfortable and inviting look to your space.
VIVID COLORS
Vivid colors are always charming to the interior spaces. Especially it is suited to the reading nooks. Try different colors and also velvet to give vibrancy when you have a traditional library.
DINE – IN LIBRARY
This is a different but a good concept for libraries. It can be designed with different kinds of designs like giving wooden shelves and tables in the room. It can also be like using glasses for shelves and tables. There are still many ideas yet to come from the Malabary interiors. We do interior designs with passion.