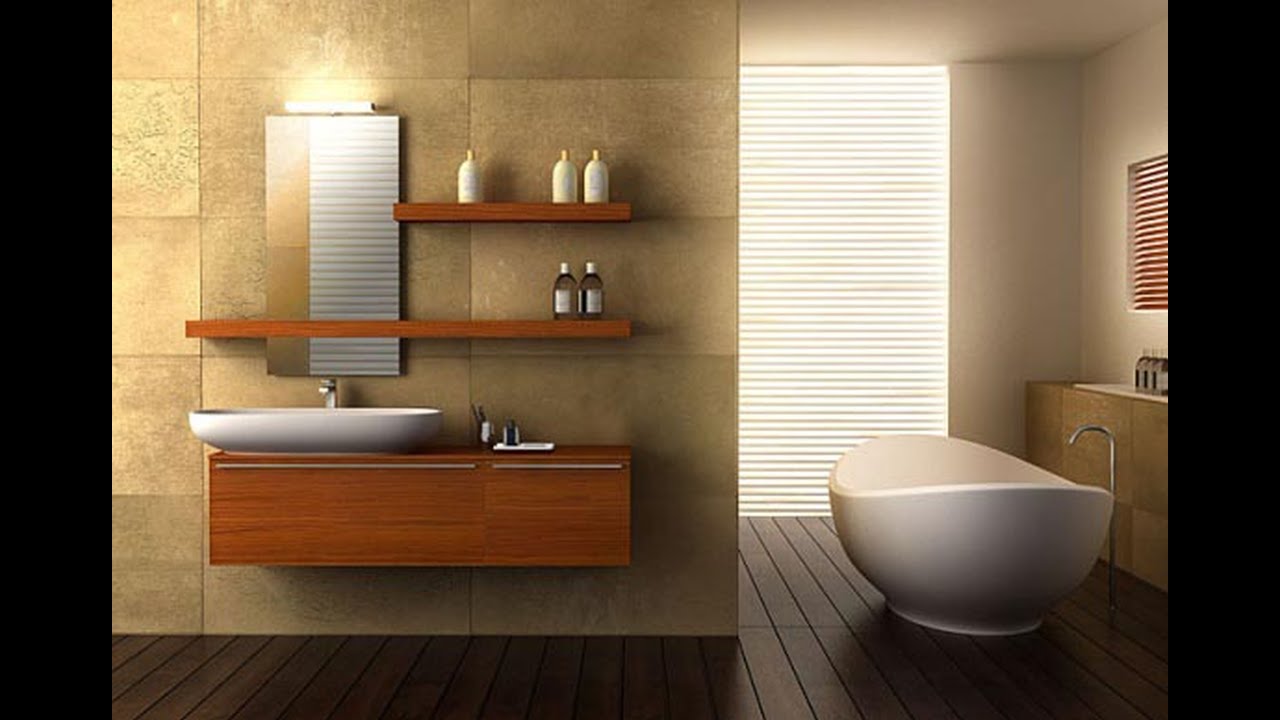 The Malabary interior designers give few bathroom designs ideas that will make you feel spa- level relaxation and that peculiar style at your home. We also have different ideas to do renovation for your existing bathroom and make it a really beautiful space. The wonderful renovation ideas of Malabary interiors had given it the name for best interior designers in Ernakulum. But, above all the bathroom in your home should be clean and neat to be a best bathroom. Here we discuss about some fantastic bathroom interior design ideas.
STICK TO YOUR FAVORITE COLOR
Why not choose your favorite color for your bathroom? It is possible to do the interior of your bathroom with your favorite color. Giving a one-tone color scheme makes the interior design process easier. We can make the space awesome and it wouldn't be boring with this idea. The awkward corner of your bathroom is made beautiful with a mirror or adding a custom vanity.
CHANGE THE MIRROR
Instead of keeping a mirror above the sink, try keeping an artwork display to your beautiful bathroom. To this keep metallic and adorable bathroom accessories. Instead of using the usual light hang a slim pendant light above the sink to give a different appearance of light.
NATURAL MATERIALS ARE EXPOSED
When your bathrooms have natural materials like stones, keep them exposed. The natural materials like the brick and stones in the bathrooms will add so many dimensions to it. To this add pop of colors with accessories and polish to make it more attractive. The Malabary the best interior designer makes the bathrooms with natural materials awesome.
GOLD ACCENTS IN BATHROOM
Using gold accents will bring some shimmery gold details to your bathroom. You can add gold accents anywhere possible from the ceiling till the bottom. This will give a unique look for your bathroom.
MIXED STYLES
Bathroom need not be always modern. It can be a combination of modern, classical or industrial styles. To increase the texture and color of the bathroom bring in a rug. The Malabary interior designers are giving the best bathroom interiors in mixed styles and they are even themed. This made it the best interior designers in Kochi.
INSTALL FLOOR TO CEILING STORAGE SPACES
The floor to ceiling storage spaces inside your bathroom will provide you ample spaces for storage. This may not be a necessary option for some people, but some others demand it. The idea of floor to ceiling shelves will give you more storage space by taking less area from the bathroom. In this shelf you can keep the cleaning item, toilet paper or towels, bath items and you show-off decors.
VINTAGE AND MODERN TOGETHER
This is a great idea for bathrooms. Don't wonder how. This can be done on the old bathrooms with vintage corner sink and mirror. To this add differently textured wallpapers like a marbleized wallpaper to get that complete look. These kinds of unique ideas had made the Malabary interiors the best interior designers in Malappuram.
GIVING CHEERFUL COLORS
Colors have a huge influence in the mood and mind of a person. Adding cheerful colors to the bathrooms with matching accessories will give a stunning look to your bathroom. Make your bathrooms cheerful to have a cheerful you.
bathroom interior, bathroom interior design ideas, best interior design company, home interior, Interior design ideas, interior designer in kochi, Interior designers