November 4, 2019 | adorable interior designs, Bedroom interior design ideas, Bedroom interiors, Best home interiors, Best interior designs, home interior designs, Interior design ideas, Interior designers, Living room interior designs, Uncategorized | 1 Comment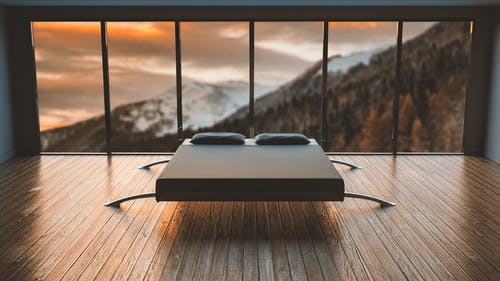 When you feel like your home looks too old or it looks stuck in the past, the Malabary interiors have the best solution to style your interior spaces. Certain ideas from the best interior designers of Cochin, the Malabary interiors will definitely help you with this problem. When you imagine of modern home interiors sleek silvers and certain futuristic shapes may come to your mind. The beauty of modern style is timeless and it is easy to achieve. It is actually the design approaches that matters it can give a kick to the classic looks up a notch.
You can begin with the ideas from the Malabary interiors to get that eye grabbing look for your interior spaces. Here are four modern inspirational ideas to make it come true:
A MODERN KIND OF FARMHOUSE
A farmhouse is a traditional rooted style, which most of us like. These interiors can benefit with a jolt of modern visuals and it is where the unexpected touches come in to the space. The curved shapes given in the interiors with modern day decors can give it a decidedly current day look. Still the farmhouses will not lose that farmhouse spirit. Display some modern masterpieces with the vintage treasures; you'll achieve a great look.
A MODERN GLAM
We dream of living a luxury life; then glam must be with us. For this style you must certainly add the modern day furnishing, which is a key point. Giving a makeover with some decors can help you to make your interior spaces stylish up to an extent.
MID-CENTURY MODERN INTERIOR
The mid-century pieces in your home will already look like pretty darn modern. But, it is possible for you to bring out in to a modern style choosing carefully the accents for your home. It may be like teak furniture which is displaying geometric detailing, chandeliers in black, some abstract art works and much more. Adding such decors and furniture will make your space to look modern.
A MODERN CONTEMPORARY
The contemporary interior designs are already ahead of its time. To this contemporary style add in some modern flair, which will make it look great. For a futuristic look, style it with head-turning items and asymmetrical pieces. You interior spaces can be made modern with a little effort from the Malabary interiors, which is one of the best interior designers in Malappuram. The unique and good quality interior designs are the peculiarities of Malabary interiors. We create the look you wanted and the comfort you needed, with our budget friendly interior designs.