October 24, 2019 | Bedroom interior design ideas, Bedroom interiors, Best home interiors, Best interior designs, Interior design ideas, Interior designers, interior designs for houses, Kid's room interiors, kitchen interior design, Living room interior designs, Uncategorized | No Comments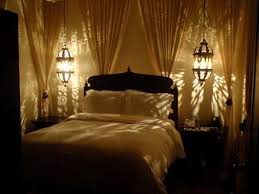 You can decorate your room with your favorite color. It can be black or white or any color of your choice. If your room is painted in a single color, it will be very cool to see. To this monochromatic room you can add your personality by including textural contrast and different decors of your taste.
Other than looking stylish, the single color scheme makes the overall interior design process to be less stressful. Here are few monochromatic ideas from the Malabary interiors for your interior spaces. These kinds of exciting ideas from the Malabary had made it one among the best interior designers in Malappuram.
WHITE PAINTED ROOM WITH SILVER METALLIC ACCENTS
Painting your room in white color is preferred by many people. This is mainly because the white color makes the room brighter and peaceful. Many people also believe that painting their room in white color can make your mind feel better and relaxing.
When your room is painted in white you can give different textures and make it feel classic. To this different kinds of silver metallic accents can give added charm to your white room.
BLACK PAINTED WITH SPLASHES OF GOLDEN COLOR
Painting your walls on black color will not make it look smaller. But, it helps to make it feel larger. Actually, the darker colors will make it feel more intimate which cannot be obtained with the lighter hue.
To this black room you must give suitable bedding and pillows. Black painted door, bed frame and a placing a black painted picture frame will contribute to the black effect of the room. The wooden furniture like the wooden chairs and bronze accents in the room can give some contrast. The non-black pieces in this room will give a homely feel.
BLUE PAINTED ROOM
Imagine if your room is painted with a bright blue color and the other accessories in the room are given in a white color. This will be definitely awesome. This can be made gorgeous by adding brilliant illuminating lights that are room decors in the natural light. The bedding and other accessories can be given a white theme to have a perfect look.
The Malabary is daring to give interior designs for any monochromatic colors. The interior designs will be unique and suitable for your colors. Due to these qualities from the Malabary interiors it is now one among the best interior designers in Cochin. 
ALL WHITE ROOMS
These kinds of rooms can be added with a pop like colorful painting or some furniture. These vibrant colors or prints can give a welcoming look to your room. These kinds of interiors will really shake things up. The pop added to these all white rooms will be easily eye catching.
A SOFT BLUE ROOM
The soft blue color itself will give a feel of relaxation and resting. To enhance the blue color walls, blue or grey color bedding and side chair or table can be given. This will be a perfect example for monochromatic bedrooms with dreamy quality.
The interior designs from the Malabary will not lack in elegance. The Malabary interiors had designed many adorable interior designs at budget friendly prices.
best interior design company, best interior designers in Kerala, best living spaces, Interior design ideas, interior design tips, interior designer in kochi, Interior designers, interior designers in Malappuram, interior designers in Nilambur