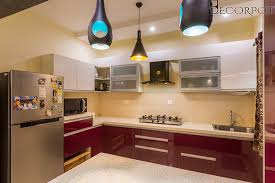 We need to upgrade our kitchen also to have a perfect renovation. The renovation works with kitchen may not stay with your budget. Changing your old creepy kitchen to beautiful kitchen at budget friendly prices can be done by Malabary interiors. The best modular kitchen interior designs in Kerala are done by the Malabary interiors. Few ideas from the Malabary interiors can transform your kitchen to an adorable one.
KEEP A PICTURE
This is not an interior design idea. But to keep you helpful with interior designs, when the work is progressing. Always keep a photo of your kitchen before the renovation works and compare it with condition of your kitchen after the renovation work. It will help you to give valuable suggestions for your home interiors.
PAINT IT WITH YOUR FAVORITES
Choosing your favorite color alone cannot do well with your kitchen. It must also be suitable for the kitchen atmosphere. Giving a white or light shaded color to your kitchen will make it feel brighter. Different color schemes can be used to make your kitchen adorable. The paints of the shelves are kept matching with the walls. Even themes are also used in painting and decorating kitchen.
USE THE MINIMAL SPACE TO MAXIMUM
Even if the kitchen space is small, you can arrange it perfectly so that you can make this smaller area more useful. A floor to ceiling kitchen pantry will give you sufficient space to keep the kitchen appliances. Keeping inbuilt spaces for other kitchen appliances will make your kitchen more arranged. The Malabary interiors will make it possible for you to make your small kitchen function efficiently.
UPGRADE TO BETTER APPLIANCES
You may be using old or damaged kitchen appliances. Changing it into new and more useful appliances can make your life easier. But while choosing the appliances always make sure, it will be within your budget.
KITCHEN DECORS
Kitchen decors are usually the plates and cups or other utensils that can be used in kitchen or for dinning. They are nicely arranged in the glass shelves to look beautiful.
MODULAR KITCHEN
The Malabary interiors are the best interior designers in Malappuram to design the best interior spaces. The modular kitchen designs from the Malabary interiors are so perfect. The peculiarity is that the interior designs are done at best ever prices. Malabary interiors do budget friendly modular kitchen designs.
Thus the transformation from the old and creepy kitchen to a good looking and more useful kitchen is made easier with the Malabary interiors. Each interior design from Malabary interiors are made with passion and it meets the demand of customers. Thus gained thousands of satisfied customers throughout Kerala.
best interior design company, Interior design ideas, Interior designers, interior designers in kochi, interior designers in Malappuram, interior designers in Nilambur, kitchen interior, modular kitchen