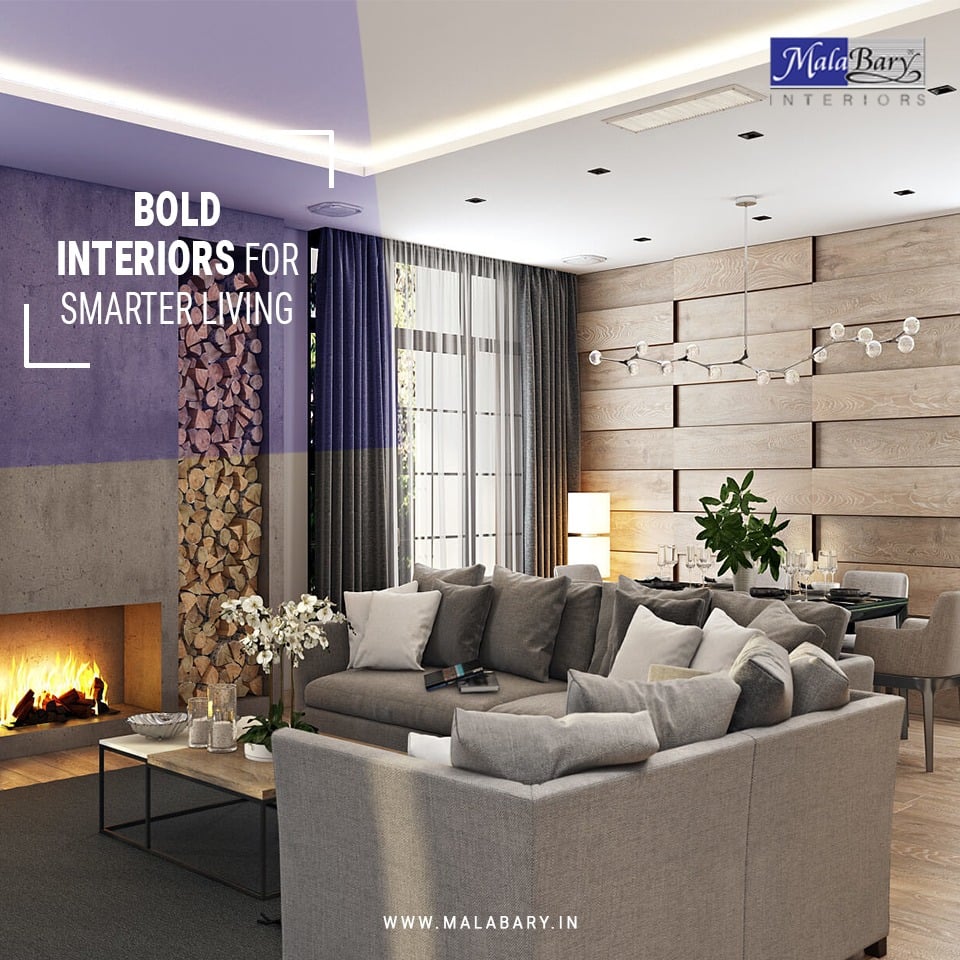 As the living room is meant for multitude of functions, it is important to make it functional. In most of the houses living rooms are meant for entertaining guests, to relax, for playing games and socializing. Sometimes they are also used for watching TV, eating and also for doing homework. It is usually the place where the family gather, sit together and spend time. Here are few living room remodeling ideas from the Malabary interiors that won't break the bank. The Malabary is the best interior designing company in Perinthalmanna to give budget friendly interiors.
Redesign Your Living Room Layout
Sometimes you need is a new and beautiful layout. This could be even done by moving your living room to another room in your house.Or can be done simply by moving your furniture. This can give an entirely new look to your space. Most often, the living rooms will be centered with something like a Television or a fireplace. Thus we must primarily consider these focal points while giving a new layout. Then rearrange the furniture according to the proposed design.
Consider the Lightings
The light plays a major role in beautifying your interiors. The lights could be an awesome way to add good ambience and mood to the space. Adding few table lamps and floor lamps well placed in the living room will give instant elegance to it. A central light fixture with a pendant can give a professionally finished look. The Malabary interiors are one of the leading interior designers in Kottakkal to provide excellent living room designs.
Accessorize Your Living Room
Even though there are a number of things that you can do in your living room interiors, accessorizing is a best way. This could be the easiest and quick way to refresh your living room. You can always replace your accessories at any time to improve the look. Changing the throw pillows, rugs and adding patterns are some reliable options. Other things like adding of arts, crafts and things of your personal interest can truly help to give that interesting look.
Revamp the Furniture
On the long go, our furniture will be damages and moreover outdated. Replacing them to make your living rooms adorable will be a cost effective option. Otherwise you can give a loose cover to revamp your sofa or chair. Cover damaged upholstery with printed throws as a quick fix for new look. The Malabary interior designers are doing great renovation works at budget friendly prices. Thus became the budget friendly interior designers in Malappuram.