January 8, 2022 | adorable interior designs, Bedroom interior design ideas, Bedroom interiors, best friendly interior designers, Best home interiors, best interior designers, best interior designers in calicut, Best interior designs, best modular kitchen interiors, Best office interiors, budget friendly interiors, home interior designs, home interiors, homeofficeinteriors, interior design company, Interior design ideas, interior designer, Interior designers, interior designs for houses, Kid's room interiors, kitchen interior design, kitchen interior designers, kitchen interior ideas, leading interior designing company, Living room interior designs | No Comments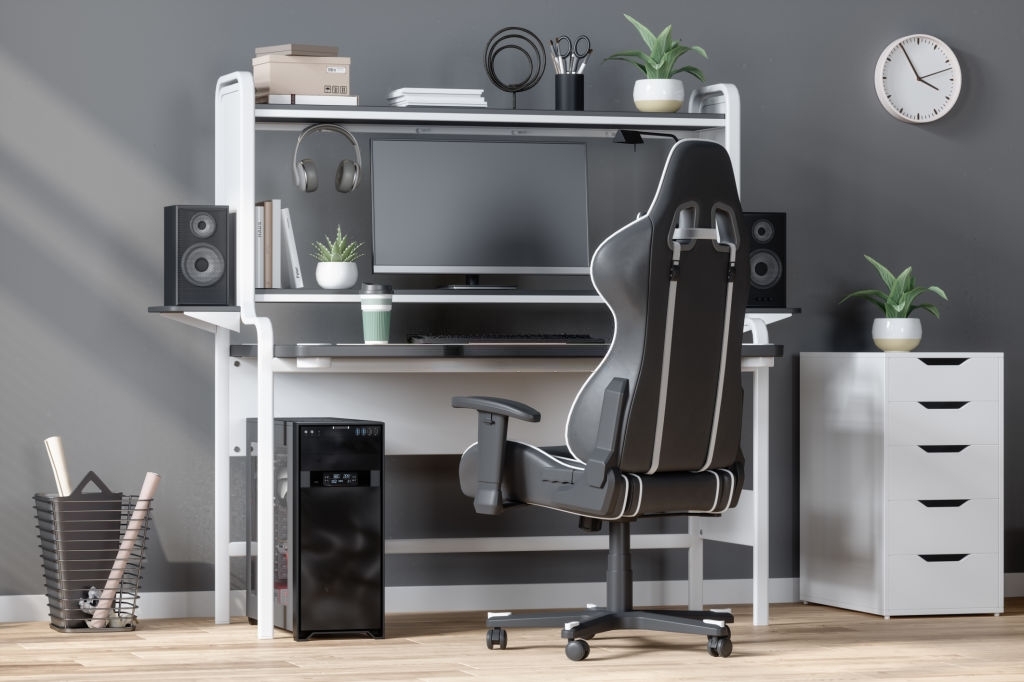 With the onset of pandemic, many are working from home. Thus, the lines blur between a proper workplace and home. Similarly, the chances to go for outdoor games and entertainments also reduced. Having a gaming room at your home will help you create an environment with an all-encompassing sanctuary. As we know a gaming room is much appreciated in an office environment, we can create it our home too. The Malabary interiors are the best interior designers in Kerala to do best interiors for all sorts of interior spaces.
It will be good to create a gaming room that suits all age groups. As adults are juggling our entire lives from home, it is important to create a space that gives you some respite. With the pandemic, most of the children are at home all the time. Thus it is equally necessary to give those props that will keep them engaged and not constantly watching their screens. Here we can see few design inspirations for your home for creating a fun gaming room or a gaming corner. This will help everybody in home to unwind.
Gaming Room for Online Gaming
As a gamer, you may be juggling many lives together other than your own. Thus a proper corner or a proper gaming room design is a must for you to play in peace. We will absolutely love having a slick dark corner with a perfect tech set-up. Having dark color will create the right ambience and will provide privacy. The Malabary interiors are the best interior designing company in Kerala to give customized solutions for all interiors.
Pool Table for a Gaming Room Design
Having a pool table in your house will be wonderful and you can make up for those missed night outs. If you are aiming to create a proper bar atmosphere in your gaming room, you have to consider certain things. Apart from the pool it can be like lighting, seating options, flooring, wall colors and a bar/ snack counter. For this you can ideally draw inspiration from subtly lit bars.
Game Room for the Mind Games
If you enjoy games like rummy, poker and mahjong, you can opt for a best gaming room design for your home. You can choose to have wooden finishes for the essential furniture like table and chairs, side stools and benches can create a wonderful ambience in the room. You can also add classic touches like a chandelier and upholstered furniture.
Game Room for Board Games
Even though there are convenient apps, many of us prefer to play board games in the real world. For preparing this, you will require a minimal setup – a proper table and seating arrangements for creating that right ambience. Add comfortable rugs and cushions, and then your room is all set. The Malabary interiors are the best home interior designers in Kerala to design your home perfectly.