December 31, 2021 | Bedroom interiors, best friendly interior designers, Best home interiors, best interior designers, best modular kitchen interiors, budget friendly interiors, home interiors, interior design company, Interior design ideas, interior designer, leading interior designing company, office interior designers | No Comments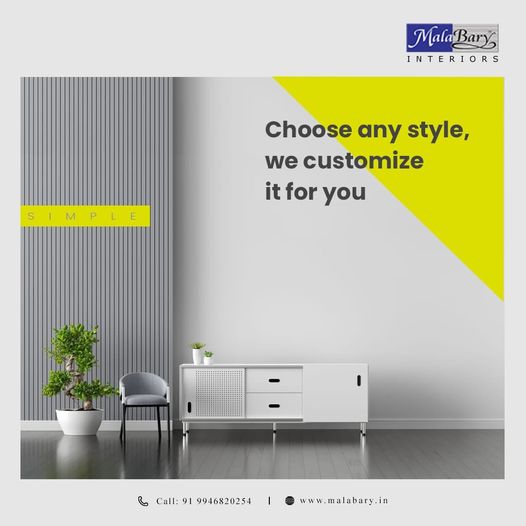 The ceramic tiles are an excellent choice for interior designing needs due to several reasons. There are ceramic tiles suitable for both wall tiles and floor tiles. The Malabary interiors are giving best interior designs for different residential and commercial interior designs. Moreover, the team of Malabary is giving best renovation works for interiors. Suitable designs to suit your interior needs are given by the experienced and skilled interior designers of Malabary. With over 20 years of experience in the field of interior designing, the Malabary is the best interior designing company in Kerala.
Here we can see few benefits of the ceramic tiles that will benefit you. Many people choose to give ceramic tiles for interiors mainly because they are highly durable and easy to care. The important benefits of the ceramic tiles on your interiors can be as follows:
Scratch resistant – When there are children in our house and when there are guests, they may not be concerned about the surfaces as you. But that is not a concern with ceramic tile. The hard fired surface of the tile is incredibly durable and are resistant to scratches, scuffs and also chips. The Malabary interiors will give best interior design solution suitable to the ceramic tiles. They are designed to give excess shine and look to the space. With creative ideas and dedication in interior design works, the Malabary interiors are the best interior designing company in Calicut.
Stain resistant – While keeping tiles in the houses, many will be worried about the discoloration. But in case of ceramic tiles, you don't have to worry as the ceramic tile doesn't stain easily.
Easy to clean – When you have ceramic tiles, you can clean messes with a little soap and water alone. The easy to clean property of ceramic tiles is a benefit for most of the houses.
Bacteria resistant – Ceramic tile is inhospitable to the growth of other organism. They will not allow the growth of bacteria and other microbes such as the mold.
Anti-microbial – Some tiles of ceramic tiles even show anti-microbial properties that can suppress and may be even able to destroy harmful microorganisms like bacteria, virus and fungi.
Allergen free –The ceramic tiles will not contain any allergens. Moreover, the allergens in the environment like that of the dust, dirt or pollen may not be able to penetrate ceramic tile's nonporous surface.
The Malabary interiors are always trying to give best designs for the clients. Designs are created by passionate interior designs that are well updated in the field of interior designing. All these qualities of Malabary interiors are making them the best interior designing company in Thrissur.
bathroom interior, bedroom interior designers, best friendly interior designers, best home interiors, best interior designer, best interior designer in kannur, best interior designing company in Calicut, best interior designing company in kerala, best interior designing company in Thrissur, best office interiors in kerala