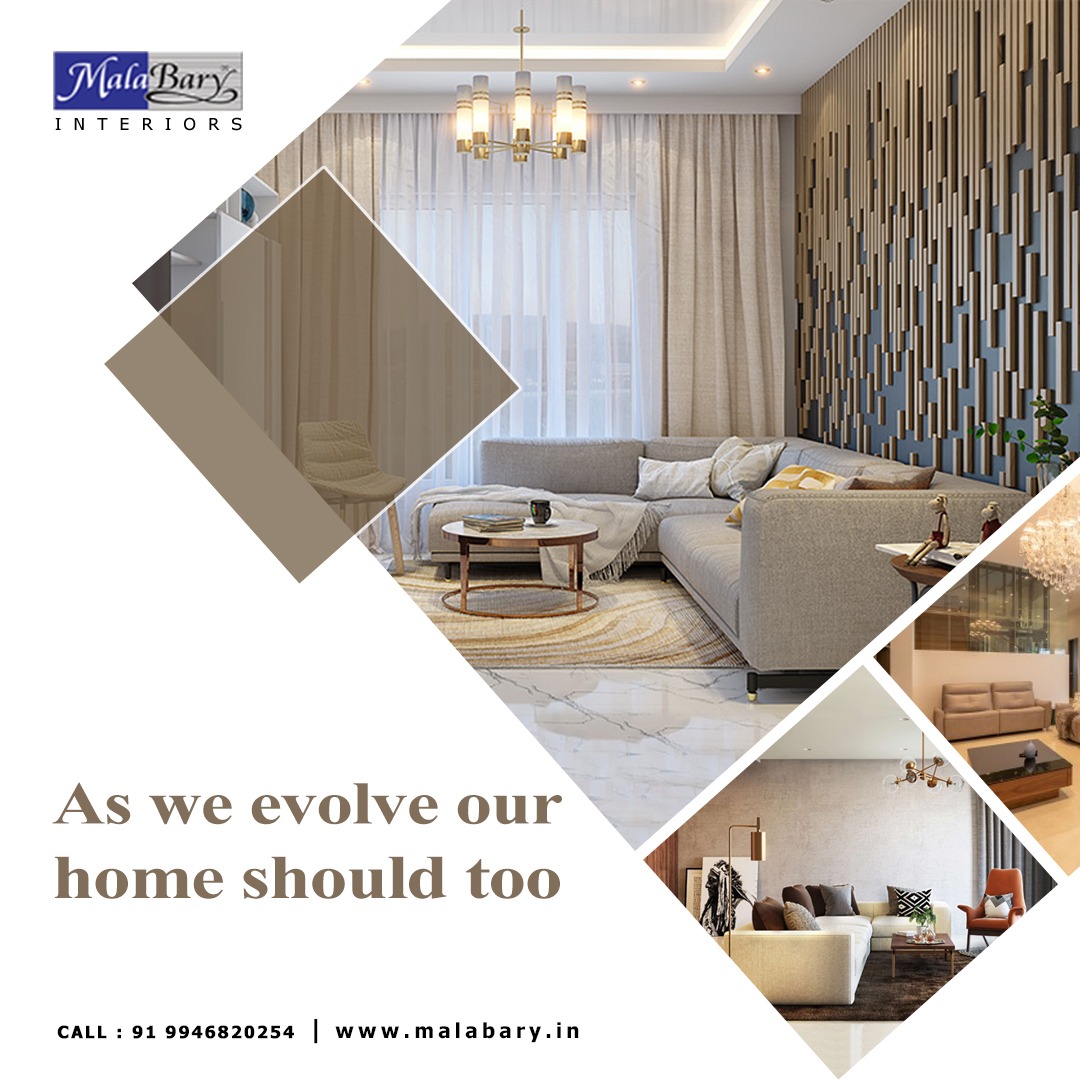 The interior design style is greatly dependent upon the stuffs and furnishing used. These are the factors that can give a sensible look to your space. Giving great interior designs for the spaces is the way of giving true meaning to your living spaces. Moreover, a good interior design given for a residential interior will definitely reflect the attitude and personality of the owner. Thus it is very much crucial to provide your dream home concepts while designing. This is important for all kinds of spaces and styles. The Malabary interiors are the best interior designers in Palakkad to develop excellent interior designs.
You can imagine a giant house or palace with things all around and not designed properly. You will not find it good to see and to spend time with. Similarly, imagine a space greatly designed for a commercial space or office space. This will make you feel better and it will definitely work for them. With the help of advanced technologies and excellent interior designers, the Malabary interiors are making your space great. The usage of advanced technologies had greatly influenced the interior designers to work enhanced and stress-free. Here are few basic style principles that you must consider while doing the interior designs:
Balance
When we consider the process of interior designing, the balance makes a sensation of equilibrium. Here, the balance is all about equalizing and estimating the visual mass of objects. It is created over shape, color, texture and also pattern. There are various kinds of balances like formal, informal and radial. These must be used accordingly to give interesting looks to the interiors. The Malabary interiors are the best interior designers in Calicut to deliver good looking and comfortable spaces.
Rhythm
Rhythm in interior designing is all about crafting patterns of recurrence and contrast. As in music, the rhythm in interior designing is used to make visual interest. This can be created by using same shape or colors at different intervals. These kinds of repetition will aid to catch your attention around the interior space.
Harmony
The harmony is generated when all the essentials is turned together to make a fused message. The harmony can generate a sense of tranquility in your interior spaces.
Proportion and Scale
The proportion and scale are the two interior design principles which must go hand in hand. It is related to both shape and size. It must be done with the ratio of design element to other, or can be done with one design element to the whole. The Malabary interiors are the leading interior designers in Malappuram to develop functional designs for all interior spaces.
Emphasis
This is the technique of augmenting something in the space to get attraction. It can be a fireplace or a window in the room with stunning view outside.
adorable interior designs, best friendly interior designers, best home interiors in malappuram, best interior designer, best interior designers in malappuram, Budget friendly interiors, home interior designs, Home interiors, interior designers in palakkad