April 24, 2021 | adorable interior designs, Bedroom interior design ideas, Bedroom interiors, best friendly interior designers, Best home interiors, best interior designers, Best interior designs, budget friendly interiors, home interior designs, home interiors, interior design company, Interior design ideas, interior designer, Interior designers, interior designs for houses, leading interior designing company, Living room interior designs | No Comments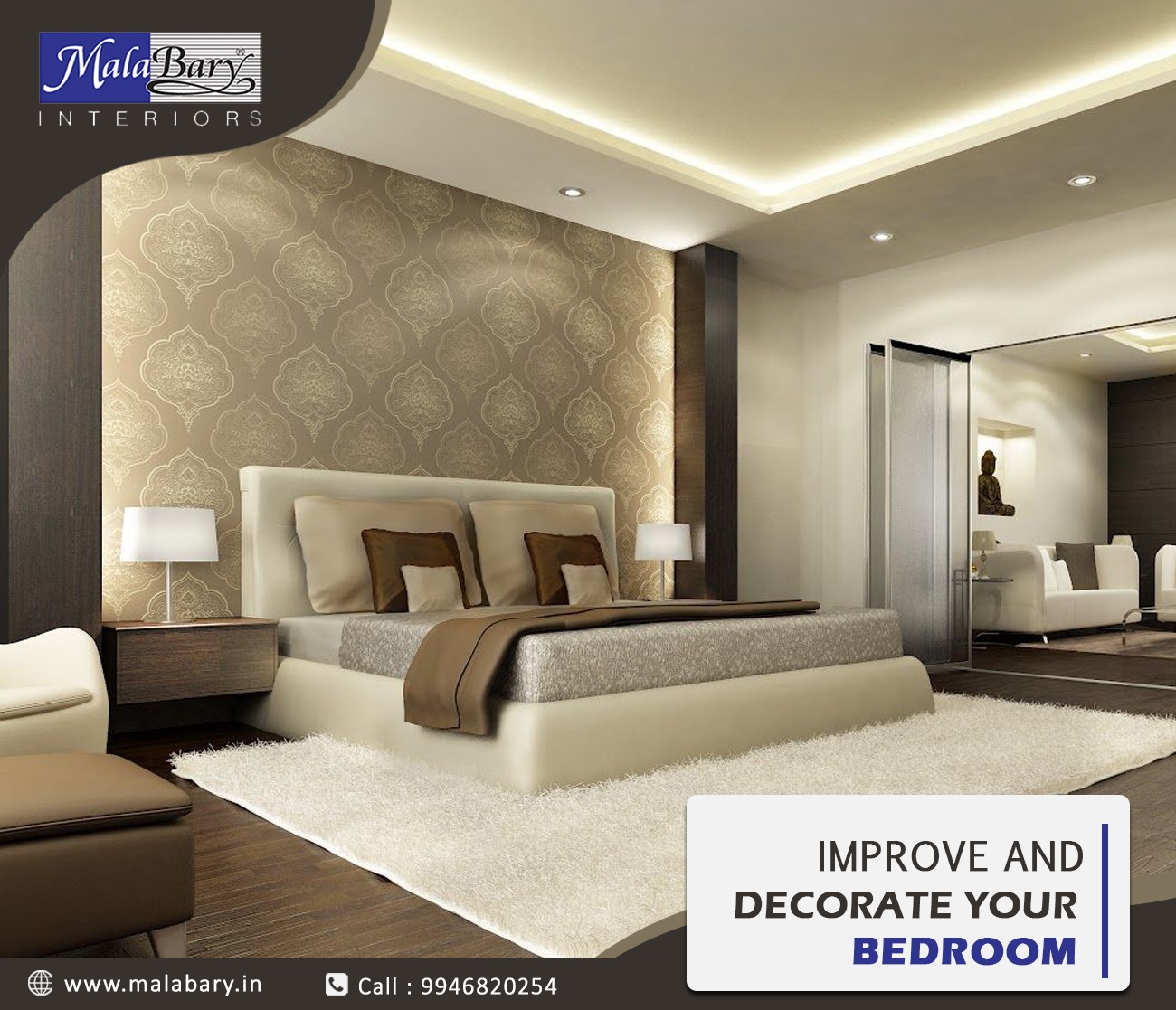 VastuShastra plays an important role in Indian architecture and interior designing. VastuShastra deals with several aspects of like directions, paintings, decors, and more. The Malabary interiors are in the field of interior designing for more than 2 decades. Bringing unique and creative interior designs had made Malabary as the best interior designers in Palakkad. We can help you with interior designs as per the VastuShastra. It's said that dominant colors in the bedroom can affect our mood more than we think. The colors in our room will do more that can affect our mood.
The old-age VastuShastra had spoken about many things including the vibrations of colors. Similarly, it has also said about the influence of colors on our attitudes and behavior. Here are few color combinations for bedrooms according to VastuShastra. When you are planning to move to a new home or if you feel like renovating your room, choosing color combinations according to VastuShastra is a good idea. The Malabary interiors are suggesting several color combinations for bedrooms and all parts of houses. Giving the best interior design solutions had made the Malabary as the best interior designers in Thrissur.
Purple Color for Bedrooms
According to VaastuShastra when you feel like your life has been downer for some time, choose purple. Filling your room with purple will do you a world of goodness as it has some healing properties. Consistent with this, rich color is said to represent wealth, poise, and also luxurious. Due to this, there are so many royal courts in India that featured their upholstery with intense shades of purple.
The color combinations with purple are especially recommended for people with an inferiority complex. The purple can help you to develop feelings like self-respect, courage, and graciousness. Similarly, the energy of purple is believed to inspire and bring richness and royalty.
Violet Color Combinations for Bedrooms
According to VaastuShastra the violet color combinations for bedrooms invites confidence and contentment. This color is suggestive for those people who find it hard to make a decision. You must add a little violet in your room, if you feel unhappy in life. The energies of violet are pretty influential and are said to trigger contentment feelings. This color will be responsible for confidence, satisfaction, and mental peace.
Yellow Color Combinations for Bedrooms
In VastuShastra, the yellow color is a ray of sunshine for everyone. They represent happiness and joy. You need yellow color to boost and cheer up. This color brings positive feelings and optimism. This is best recommended for bedrooms for individuals who have a lazy personality. Moreover, it had a broadening effect that makes the compact room look spacious.
White Color for Bedrooms
As per the VastuShastra, the energy of white inspires feelings of freedom. They are recommended for people who feel they are trapped in certain circumstances. It can instantly brightens up a room and uplifts with clarity. The Malabary interiors are suggesting several color combinations for bedrooms and are the best interior designers in Malappuram.
best bedroom interior designer company, best interior design company, best interior designers in palakkad, Interior design ideas, interior designers in kerala, interior designers in Malappuram, interior designers in Thrissur, interior designers perinthalmanna, interior designing company in calicut, leading bedroom interiors, leading interior designer in Malappuram