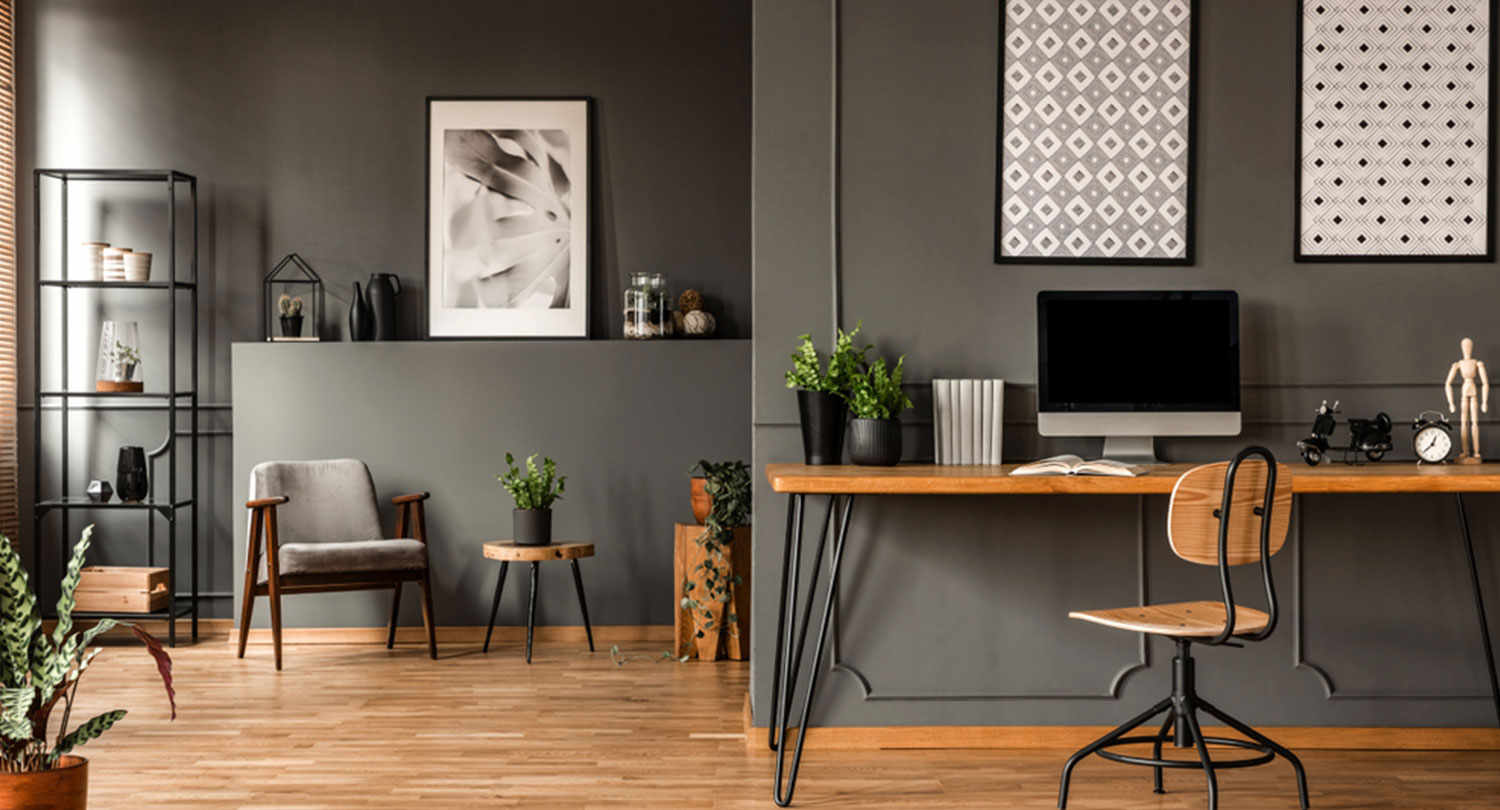 With the onset of the pandemic there many of the businesses and offices became home oriented. Especially for those working in different sorts of offices had changed their office works to their home. In most houses we may not have space for our office. Otherwise the space that we opt for it may not become suitable because of many reasons. The Malabary interiors are giving several ideas to make your home offices more work friendly. Bringing great interior designs had made the Malabary interiors as the best interior designers in Palakkad. Adding few things or doing some changes can help you with this problem.
Choose a Comfortable Area in your Home
We may not find it good to work in the portion of our where other go through or make noises. To avoid this problem it is always better to choose a silent and comfortable space. If you find it hard to have some space like this, then you can choose your bedroom.
Encourage more Natural Light
If you choose to work near the window or any other area where you can get natural light will give a good feel. This is not only suggested in case of home offices, but they are also a good idea for bedrooms.  This can also help you to improve your creativity. The Malabary interiors are the best interior designers in Thrissur to do interior designs by making use of natural resources.
Keeping Indoor Plants
Keeping of indoor plants in your working space will give a pleasant feel to work. Plants and greenery are said to have great effects on our mind. Thus indoor plants are widely used in both residential and commercial interior spaces.
Interior Decors and Paint
Painting your room with more friendly or mood boosting colors is always a good idea. Moreover, it is a convenient and easily done interior work. Adding decors of your interests is always a good thing that you can do to impress yourself. The décor could be of anything like a wall painting, a piece of art, any kind of statement piece or useful thing of your interests. Even the photographs that give you good memories are a wonderful décor. This definitely can help you in your work and business.
Keep your space Clutter Free
Whatever you do in your interior space for having a best home office, it will not benefit you if it is of clutters. You should arrange sufficient storage spaces and everything needed to make your room clutter free. You can surely have a good home office with limited resources in less time. The Malabary interiors can help you with customized interior design solutions. The ability in bringing suitable interior designs that can satisfy the clients had made the Malabary interiors as the best interior designers in Calicut.