November 27, 2019 | adorable interior designs, Bedroom interior design ideas, Bedroom interiors, Best home interiors, Best interior designs, home interior designs, Interior design ideas, Interior designers, interior designs for houses, kitchen interior design, Living room interior designs, modular kitchen, Uncategorized | No Comments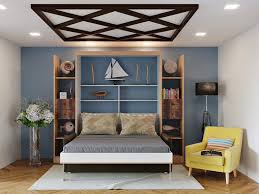 You can transform your home interiors and make it feel as if you are enjoying a tropical vacation. The Malabary interior designers will transform the interiors to a wonderful place which will make you feel like you are away from the hustle and bustle of your life. Here are few refreshing interior design ideas that are capable of giving that vacation vibes.
A RELAXING LIVING ROOM
The living room is that space in your home, which is used for multi purposes. So, it is very important to have a laidback living room. It is a room for you to relax and watch a movie and it is also a space for entertaining family and friends. There are several ideas with Malabary interior designers to make your living room a livelier and good looking space.
You can frame all those memorable pictures in your mobile phone and keep on the wall. This gallery wall can give you and your guests an entertainment and can be instant conversation starters. Opt for hues like blues, greens, whites and yellow. To this add lots of plants and greenery also add rattan in small touches. This can improve the elegance of the living room. The elegant interior designs made it the best interior designers in Kerala.
A CONVENIENT KITCHEN
You can make your kitchen more convenient by upgrading it. Creating an effortless vibe in your kitchen can prevent you from being in a boring situation while in kitchen. Sufficient pantries and shelves must be included to keep it well organized. The Malabary interiors are well known for creating best modular kitchen designers in Malappuram.
A LOVING BEDROOM
Before transforming your bedroom, always think of an adorable hotel room where you had stayed. Incorporate such similar accents into your bedroom. Keep those enjoyable accents like the seating area, sheets or anything to get that feel of vacation. Keep the bedding which will make you more luxurious than it is simply functional.
Set up a reading nook in the bedroom to have a peaceful feel there. This is especially suited when you are a person who likes to read. In this section keep a luxurious upholstered chair and a suitable throw blanket. These kinds of unique interior designs had made it to be the best interior designers in Cochin.
AN ADORABLE BATHROOM
This is a self-care priority which most of us need to have. Add those must haves in high quality to make it feel more luxurious. You can also keep some plants to make it feel more green and restful. Also you must keep towels, glass canisters and other essential things you need. Enjoying a luxurious bath can refresh and rejuvenate you.