November 20, 2021 | adorable interior designs, Bedroom interior design ideas, Bedroom interiors, Best home interiors, best interior designers in calicut, Best interior designs, Best Wardrobe designs, home interior designs, home interiors, homeofficeinteriors, interior designs for houses, leading interior designing company, Living room interior designs | No Comments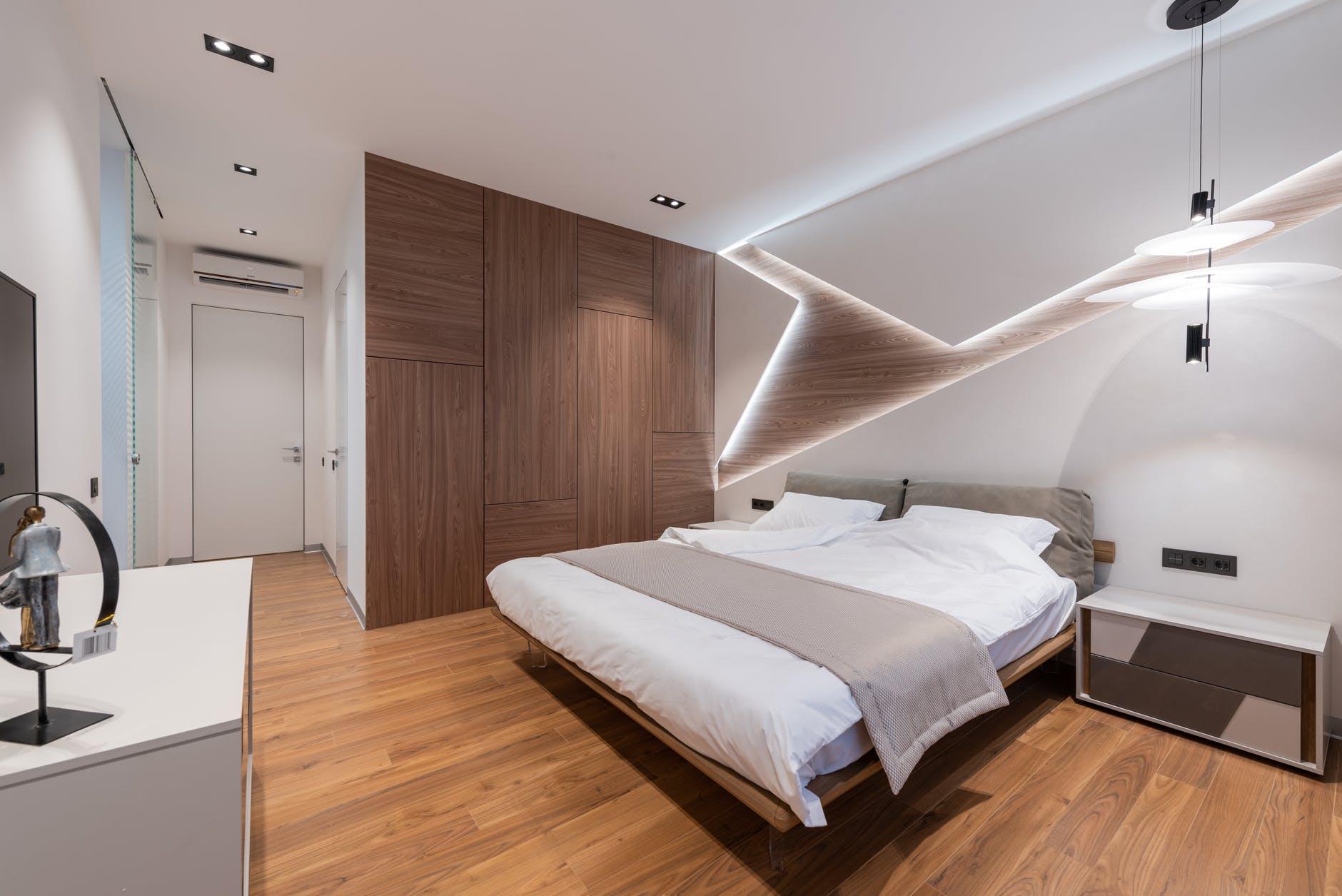 Lighting is actually an essential ingredient for an interior. It is so important that we must not consider it as a secondary thing. Wall lights are vital in transforming a space. The bedroom wall lights are a powerful thing that is capable of affecting your mind and emotions. It is not just meant for brightening the dark corners in your bedrooms. An ideal bedroom wall light must have mixture of lights that can give layered illumination. You can also illuminate dark corners by table lamps or a pair of sconces. The Malabary interiors, the best home interior designers in Calicut are giving inspiring bedroom wall light ideas.
Wall Light Designs for that Extra Ambience
Decorating bedrooms with wall lights is quite playful. This demands serious strategic skills. This design is greatly depended on the room's layout. You can use accent lights to highlight statement art. You can keep table lamps on the sides of the room and in the center of the room you can hang a decorative ceiling fixture. Then you can see the light radiate unpretentious warmth and functional brightness. The Malabary interiors are the leading interior designers in Calicut to give creative interior design styles.
LED Wall Lights for Bedrooms
Incorporating LED wall lights in bedrooms are a clever idea. The first idea is to have them behind the headboard on the wall. These hidden refracted lights will give the bedroom a warm and romantic setting that you would love. The ceiling is a best choice to embed LED light strips. Through this way you will be able to enhance a layered illumination in your room. Moreover, LED wall lights are a practical solution and are suitable for any budget. Nowadays, these are the best alternatives to standard bulbs.
Hanging Wall Lights for Bedrooms
You can get crafty with hanging wall lights. But it will generally require some strategy. It will look better if you are opting for a central chandelier, hanging wall lights in the corners or a pair of scones opposite the bed. The layering type will depend on the orientation of your room. Hanging wall lights can up the ambience of your bedroom when you put together proper furnishings. The Malabary interiors are the leading interior designers in Calicut to deliver best interior solutions.
Wall Lights that makes a Statement
Having oversized décor accents, arts, crafts or going eccentric with your choice of bedroom wall lights will depict your love for art. Ultra-modern and contemporary wall lights can elucidate your love for modern interior designs.