March 27, 2020 | adorable interior designs, Bedroom interior design ideas, Bedroom interiors, Best home interiors, Best interior designs, Best office interiors, home interior designs, interior design company, Interior design ideas, interior designer, Interior designers, interior designs for houses, Kid's room interiors, kitchen interior design, Living room interior designs, modular kitchen, office interior design ideas | No Comments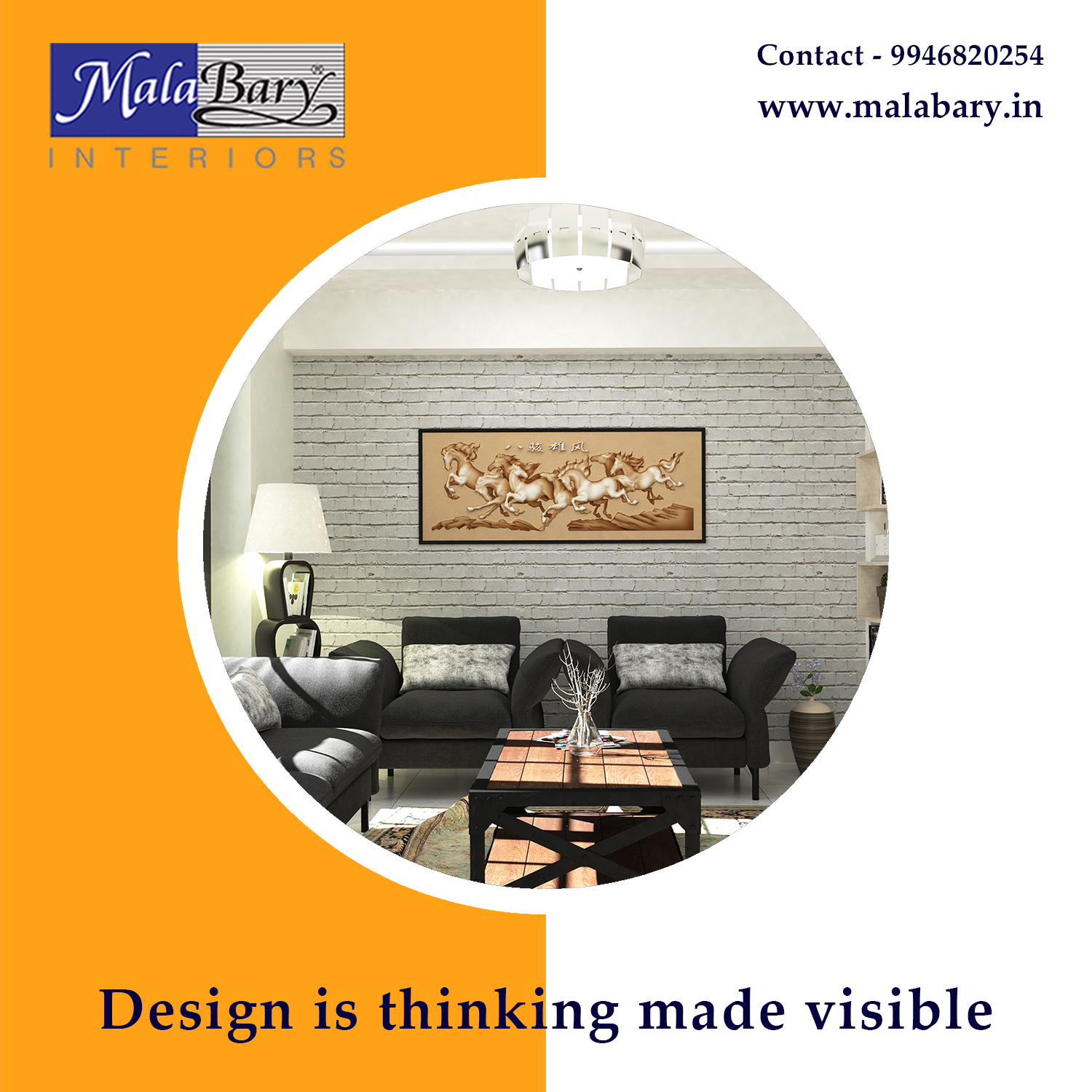 The Malabaryinteriors are well known for having masterful interior design ideas. Several home interior designs from the Malabary interiors are the proof for this. This had actually gained the name of best interior designers in Calicut for the Malabary interiors. Sometimes, a small change that you make in your room can change the mood of your interiors. Here we are discussing some of such master arts from the great interior designers of the Malabary interiors.
BRING BACK THE WALLPAPER
The ideas with wallpaper are back. But this time with it is with more innovative ideas. Actually, when there are patterns they will be the epitome of plush. So when you need glamour in your room, the wallpaper will be your best choice. It will look good even if you add a pattern over the pattern with a cosmopolitan appeal.
FOCUSING ON ART
The Malabary interiors have a lot of art-focused kind of interior design ideas. It is very well applied in many home interiors. The addition of exciting art in your room will give distraction from the ugliness of your room. Your guests will not notice your clutters on shelves. Malabary is the best interior designer in Malappuram who is good at giving a focal point in your interiors. This focal point will help you to distract your guests from clutters and attract them to the art. This is mainly because art is an instantly striking focal point. It may be like a window, a mirror, a huge art piece or a chandelier.
KEEPING CUSHION FOR IMPACT
The addition of cushions can add a lot of colors to your interiors. If you don't want to or you want to change it, it is easy to do. Thus most people prefer to have this idea. Bedrooms and living rooms with cushions will add more colors to it along with cheer and charm.
THE MIX AND MATCH COMBINATION
We often try to match up different things. Sometimes we may find it how contrasting it can be. It is possible to create different exciting contrasts using different styles, textures, colors or patterns. We try such different things and will give you a great look for your rooms. These mastering ideas are also used in case of office interior designs also. The Malabary interiors are the best office interior designers in Calicut, who provide budget-friendly interior designs.
DECLUTTERING
Decluttering is easily possible with the help of efficient shelves and other storage spaces. Moreover, this idea mainly lies in the hands of the homeowner. The Malabary interiors can greatly help you with this. We are helping our clients to have a beautiful house with the best interior designs at affordable prices.