February 1, 2020 | adorable interior designs, Bedroom interior design ideas, Bedroom interiors, Best home interiors, Best interior designs, Best office interiors, home interior designs, interior design company, Interior design ideas, interior designer, Interior designers, interior designs for houses, Kid's room interiors, kitchen interior design, Living room interior designs, modular kitchen, office interior design ideas | 3 Comments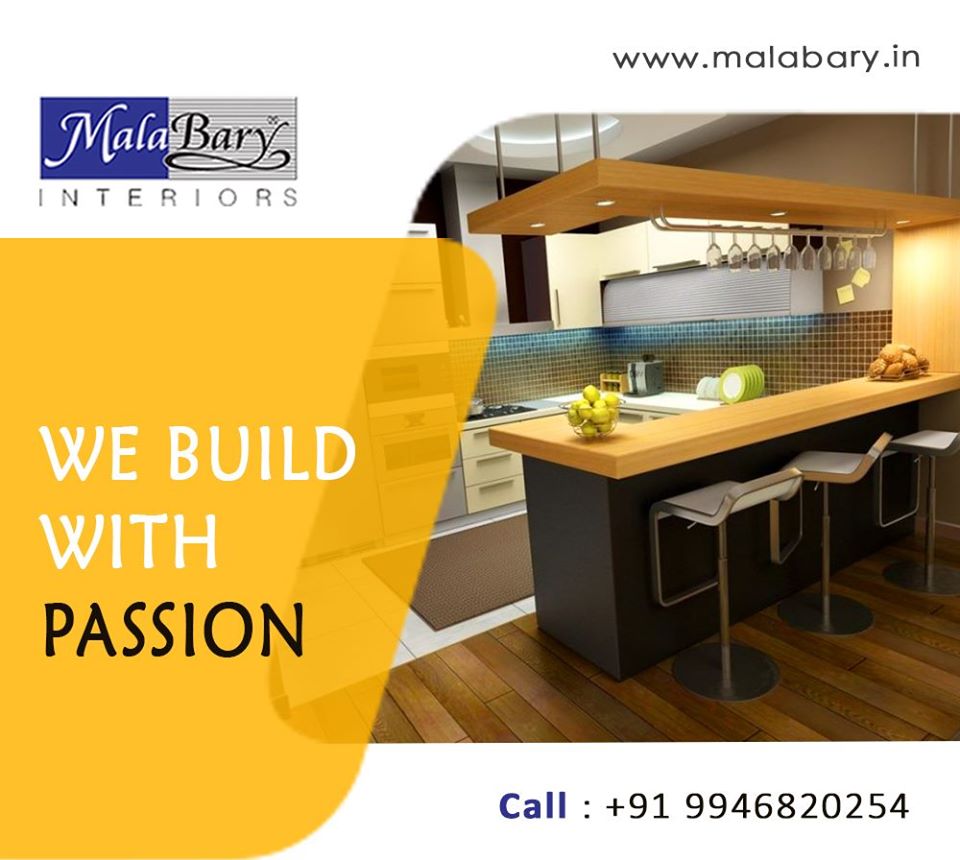 The Malabary interiors are the professional interior designers in kochi. The interior designs of the Malabary had always proved to be the best. You may already have an interior design done for your home or office, and you may require some changes with it. In such cases, the Malabary interiors can help you to renovate as per your interests. This is done at affordable prices and within less time. Creating customized interior designs are done at its best by the Malabary interiors. Thus we are the reason for a number of beautiful spaces. Here we can see some of the keenest interior design ideas. These ideas will be definitely helpful when you think of designing your space.
TELL A STORY WITH YOUR INTERIOR SPACES
This could be a different but yet exciting idea for interior spaces. Make your space the way you wanted it to have. Story telling is a part of natural human element and it is accepted all around the world. Thus it will be a good idea to make the décor and design of your home to tell stories. Show your interests through exhibiting a story the interior spaces.
For this adding your personal items, that has meanings and other consistent theming products will be helpful. You can also use a color theme or a core color for the interiors of your home. These kinds of interiors designs can only be done with good interior designers. The Malabary interiors are always popular in bringing best interior designs for houses. The Malabary interiors are now the best interior designers in Malappuram to design the best for houses.
CREATING A HEAVENLY FEEL
Don't wonder how. Making your interior space to feel heavenly is a necessary fact. This is said because most of the people like to go home and your home is your best place to relaxing. It is the place where you take down the pressures of your head or workloads. Thus you need a wonderful interior space at you home. The Malabary interior designers will surely understand you needs. They create interior spaces to make you feel calm and comfortable. Adding plants and art will make your home a place of true relaxation.
A 'SEA' FEEL FOR YOUR HOME
Imagine as if you are in a beautiful and clean sea. You will definitely feel happy to be there. It will be more wonderful when your home looks similar to it. Yes, it is possible to give that sea look for your interiors. These are rarely used interior design ideas as the designers may fail to make it perfect. The Malabary interiors are the best interior designers in Perinthalmanna to make your dream home. We create the interior designs as in your dreams. Each suggestion of the client is welcome and is given importance. Thus, the Malabary interiors had attained a better popularity across south India. There are yet more beautiful interior designs and decorations with the Malabary interiors.
bathroom interior, bathroom interior design ideas, Beautiful interior spaces, best bedroom interior designs, best interior design company, best interior designers in Kerala, best kitchen interiors, best living spaces, best office interiors, Budget friendly interiors, creating beautiful spaces, family room interior, home design, home improvement, home interior, Home interiors, Interior design ideas, interior design tips, interior designer in kochi, Interior designers, interior designers in kochi, interior designers in Malappuram, interior designers in Manjeri, interior designers in Nilambur, interior designers Malappuram, interior designers perinthalmanna, kitchen interior, Living room interior designers, malabary interiors, modern interior designs, office interior design, office interior designing company, stylish interior designs, stylish interior spaces, unique interior designs