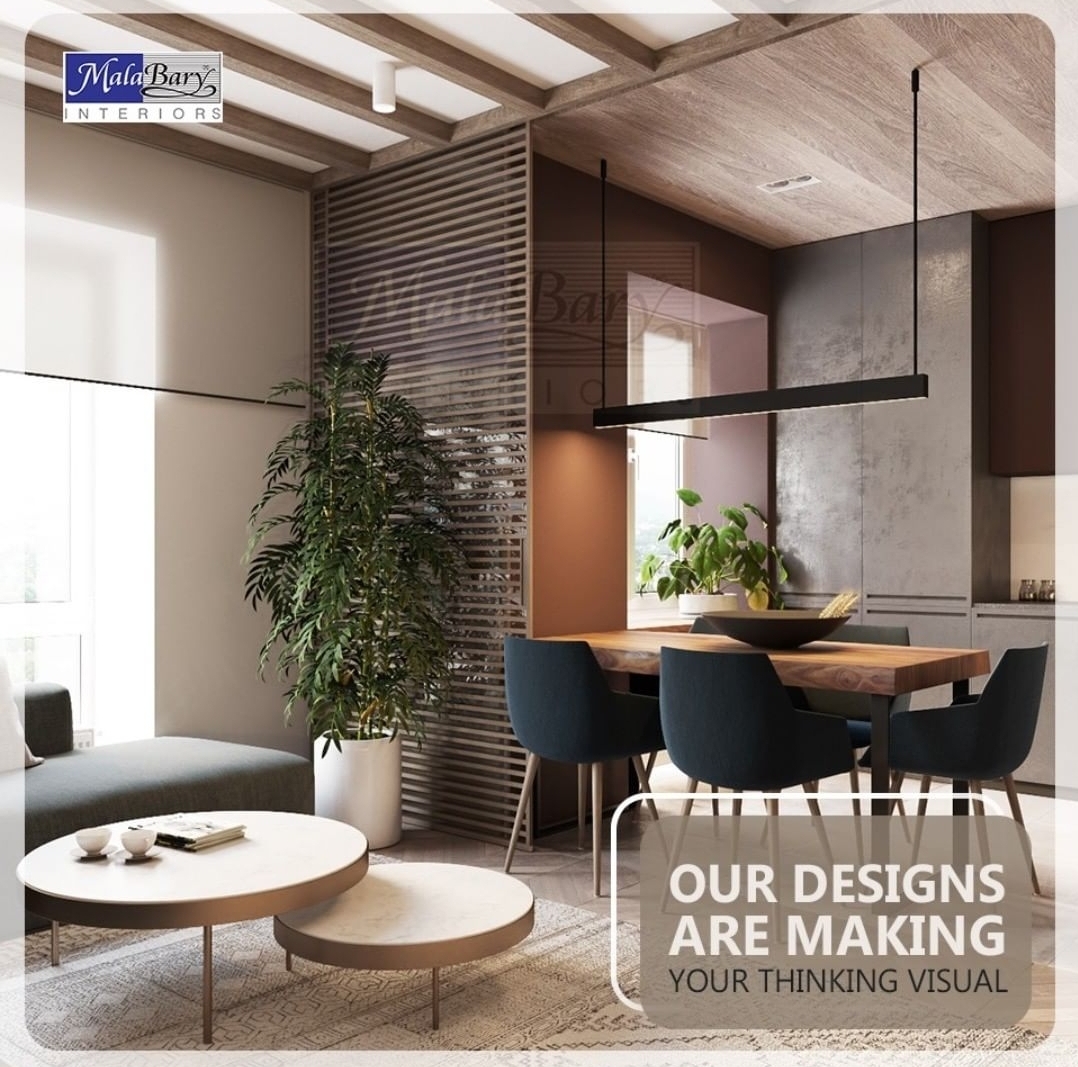 An interior design can be said to be best when it has ability to morph, adapt and incorporate the influences. It must enhance style and function together. You will definitely find it interesting to read about the interior design ideas from the Malabary interiors. The Malabary interiors are the best interior designers in Palakkad to give great interior solutions for your houses. Here are few ideas that you can incorporate in your interiors while constructing your houses.
Multifunctional Spaces
Especially, with the onset of pandemic there are a number of people working and learning at home. This actually had increased the demand for multi-functional spaces. Even the existing home interiors are renovated to meet the multi-functional needs. Designs of homes are also taken to open-plans for a while for making the existence of multi-functional spaces possible. The doubling of spaces can be commonly seen in kitchen and dining room areas. Kitchens with islands can be easily become the dining table and a work station. This makes people easy to work, cook, eat, and socialize and all at the same time.
Another trending combination can be the playrooms with other areas, especially the children's bedrooms. By including some savvy spatial layouts, kids can play and also sleep in a space that will be safe. This allows the other rooms of your houses to be used for other purposes. Otherwise if you want to keep an eye on your children while you are working, corner of your living room or space under the stairs can be converted to a comfy play space. The professional teams of Malabary interiors are excellent in bringing suitable interiors designs and are the best office interior designers in Calicut.
The Bio-philic Design
With the term bio-philic we mean to have an interior design that incorporates the natural elements like greenery or light to the space. Giving this kind of touches to the modern interiors will have a direct impact on your overall health. Different researches show that incorporating natural elements in the built environment has direct impact on the health. It is also said have helpful in reducing stress and also for balancing blood pressure and heart rates. In addition, this type of design increases productivity and creativity.
Home Office
Creating office interiors had become the most relevant one recently. With an uptick in remote work there is an increased need for more productive and functional interior spaces. The Malabary interiors can help you by creating functional and creative home office interiors. A bedroom or guestroom area can be used for this doubling space idea. The Malabary interiors are the leading interior designers to give best home interior designs in Kerala.