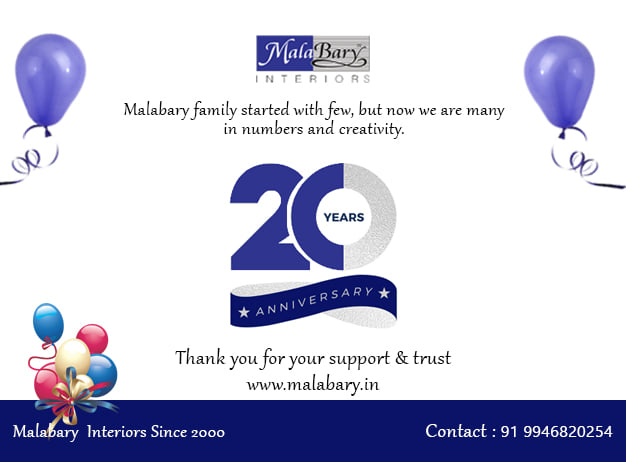 The Malabary interiors are the popular and trusted interior designing team in Malappuram. Later on the interior services were extended to other parts of Kerala. The excellence in understanding the client's needs, giving perfect interior solutions and perfectly delivering the projects had made the Malabary interior to gain trust and support from the people. We were always able to meet the client's expectation and properly deliver the project in aspects. This had actually made us to grow to a better level in our business.
Even when the pandemic brought a huge hit in our economy, the trust that you gave helped us in finding best interior design solutions. The Malabary interiors are the best in giving budget friendly interior design solutions in Kerala. Satisfied clients are the greatest assets of the Malabary interiors. They are the reason behind our consistent growth.
Modular Kitchen Interior Designers
We had actually started our business from doing modular kitchen interiors. We had excelled in giving best modular kitchen solutions as per the client's requirements and budget. The modular kitchen interiors are done by using best quality products and kitchen appliances. While designing them, we always keep in mind to make them more efficient in their function. The design of the kitchen will be given in a convenient manner to make you easy to do the household works. Bringing suitable interior design ideas for kitchen along with using modern technologies had made the Malabary interiors as the best interior designing company in Malappuram.
House and Office Interior Designing
Whatever may be the kind of interior, understanding the purpose with the space is more important. In case of house or residential interior designing, we must design all the spaces in the house by considering the purpose. Moreover, the design must be according to the space available in the room. If it is a small space, we must try design in such a way that, it can give a visually larger look. Moreover, it must be filled will all sorts of facilities it should have. Along with this, we are adding functional as well as beautiful interior decors and furniture to it.
In case of office interiors or commercial interior spaces, the same thing is applied. Making it functional is more important. We were giving interior designs for offices in such a way that they can impress your clients and increase the productivity of the employees. Similarly, in case of commercial spaces, the interior designs are given in such a way that the interior of your shop itself can impress your customers. Giving budget friendly interiors had made the Malabary interiors as the best interior designers in Calicut.