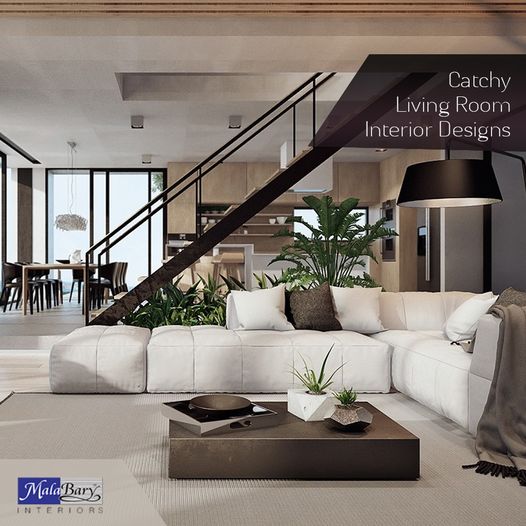 Having an organized room or home is a happy thought that most of us would like to have. We would like to walk through the home and see everything arranged. It will make us happy if we know where everything in our home is kept. This happiness can be gained with the help of professional interior designs that will allow you to keep everything well organized. The Malabary interiors are the best interior designers in Calicut to design perfect living spaces, with sufficient storage spaces. The storage spaces and their efficiency are very important to have an organized home.
We help you to create personalized solution for a more organized day to day solution. Our interior design professionals will make your interiors organized as you have been visioning in your mind. Here are few tips from the Malabary interiors that will help you in designing your house interiors.
Space Saving Storage Spaces
There are many space saving storage ideas that will help you to organize perfectly. The storage spaces can be beautifully created under the roof attic or below the stair case to save spaces. A top to bottom storage space with beautiful doors and handles can be good looking as well as a best organizer. These kinds of ideas will be especially helpful in case of small space interior designs. This will be helpful if you don't want to spend lot of space for storages. Giving authentic interior design solutions makes the Malabary interiors to become the best interior designer in Malappuram.
Designing Storage Space as per the Materials
For a well-organized home we can create storage spaces. Similarly, for a well-organized storage we need a well-designed storage space. It should be carefully considered that what sorts of things are expected to keep in that space. For example, in case of kitchen, we need space to keep crockeries and other utensils. Also we need areas to keep food items and other appliances. The Malabary interiors are the best interior designer to develop best modular kitchen interiors in Calicut.
Organize and Buy
Get storage things that look beautiful and also offer reliable storing solutions. This could act as an interior decor also. Always avoid getting unnecessary things that will cost you money and lose you space. First you must decide what is required for organizing the space and also what is required for you. Getting things right will help you to an extent.
best interior designer, best interior designer in malappuram, best modular kitchen interiors, interior designers in Calicut, modular kitchen interiors in Calicut