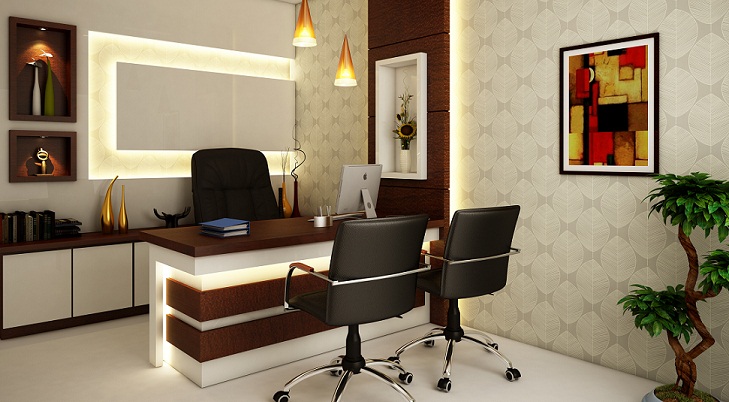 The interior designs of the offices are much important for many aspects of your business. In the beginning of a business you may not be able to spend more money on your interiors. The Malabary interiors are giving cost effective solutions for office interiors in Kerala. Especially for startups, people go for collaborative zones, comfortable furniture and also for motivating decors. These kinds of ideas will look standard and also bring a thriving working environment as in many popular companies. The Malabary interior designers are the budget friendly interior designers in Calicut to develop best interior design solutions for startup businesses on a budget.
We consider making your offices great at budget friendly prices. Our passionate team of interior designers will do it with great pleasure. Here are some creative, yet budget friendly office design ideas for startups.
Get an Inspirational Design
When you are planning of doing the office interiors for your startup business, get an inspirational design. This is important as it is the basic part of your business and you need to be inspired. You can get space saving or more people seated interiors, if you have small space or a collaborative business. The Malabary interiors are well versed in giving different types of interior design styles for both residential and commercial spaces. The Malabary interiors are the best office interior designers in Kerala to design in a customized manner.
Choosing of Outfits for your Space
Furnishing your office space could be an overwhelming and costly task. You can get excellent furniture and other decors from the Malabary interiors. We will make sure it is functional for your business and employees. Moreover, it will give a good look and better customer experience for your clients.
Get Creative with Low Budget
This is an exciting idea for office interiors. For getting a beautiful interior space, it doesn't mean that you have to spend a lot. Not all of your office design needs to be high end bought. We incorporate different unique ideas for different offices. Based on the kind of business or company we can give good looking interiors within a budget. There are many significantly cost reducing ideas with the Malabary interiors for the interiors. This had made the Malabary interiors as the creative and leading interior designers in Malappuram.
Consider Collaborative Work Spaces
As spending more money can be disheartening, collaborative work spaces are a good option. The Malabary interiors are designing functional and efficient collaborative office interior spaces.
budget friendly interior designers in malappuram, interior designers in Calicut, interior designers in Malappuram, leading interior designer in Calicut, office interior designers in Calicut, office interiors in kerala