December 11, 2021 | adorable interior designs, Best home interiors, best interior designers, best interior designers in calicut, Best interior designs, best modular kitchen interiors, Best Wardrobe designs, budget friendly interiors, home interior designs, home interiors, homeofficeinteriors, interior design company, Interior design ideas, interior designs for houses, Kid's room interiors, kitchen interior design, kitchen interior designers, kitchen interior ideas, leading interior designing company, Living room interior designs, modular kitchen, modular kitchen interior designers, office interior design ideas | No Comments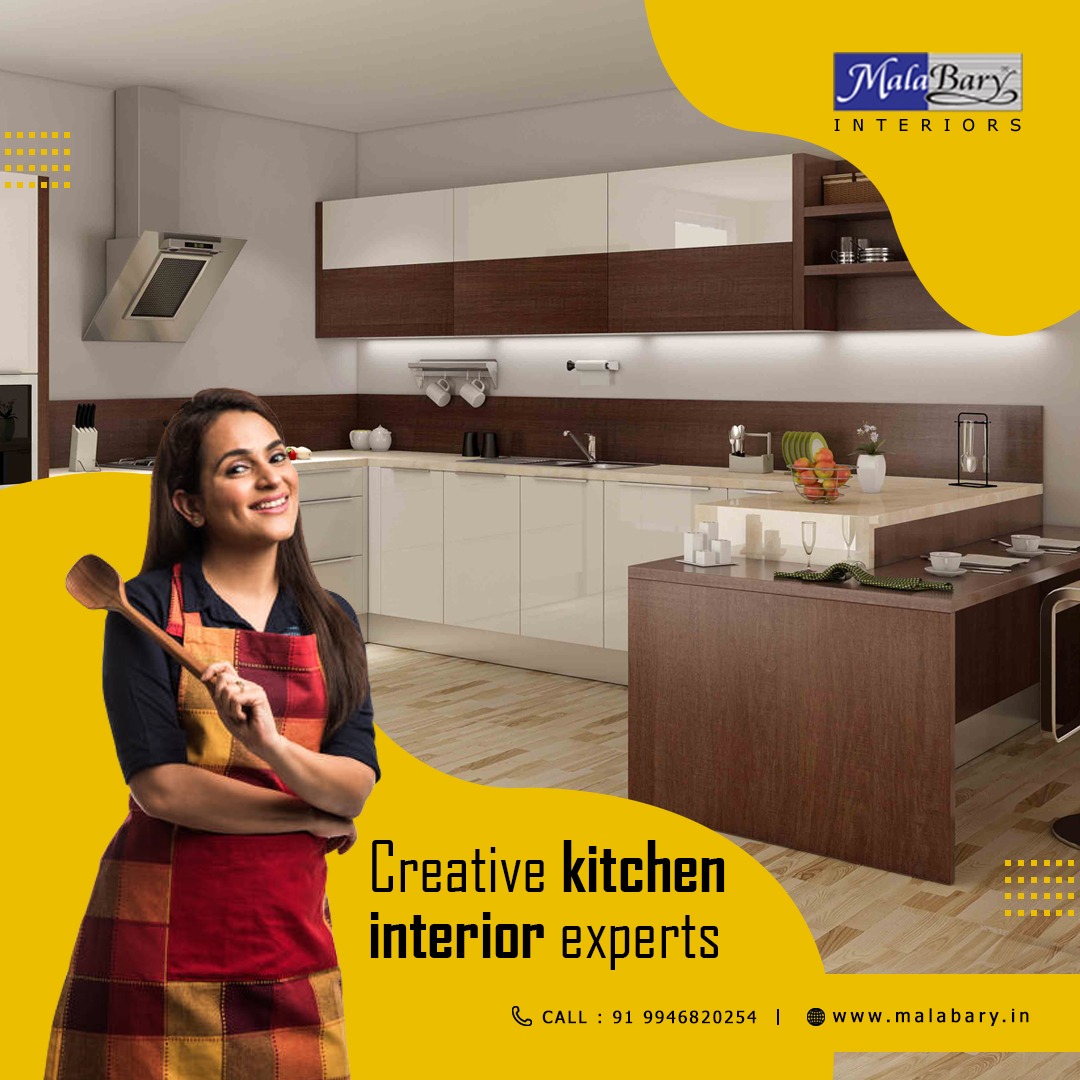 French style interior designs were always lovely, because it is elegant, iconic and extraordinary. There are comparatively a large number of people who want that French charm in their home interiors. It has been a better way to give French style to the kitchen interiors. You can see that a French kitchen is subtle yet stylish. With having classic layout and great design, the French kitchen can make your cooking space look effortless. The Malabary interiors are the best residential interior designers in Kerala to give mind blowing interior designs for your spaces.
When it comes to color palette, an antique French kitchen or even a modern French kitchen will stand out due to the characteristic form it has. Moreover, this design will also have a lot of room for including details. This will truly let you to reveal your personality through the interiors.
Pastels for your French Kitchen
This will be a great idea for your French kitchen. One of the key highlights of a French kitchen is its excellent use of textures and colors. To create such look you can choose white tile backsplash, white cabinets and pair them with rustic wooden furniture. A wooden kind of flooring will also look good with this. This will be a heavenly combination that will make your kitchen to look more expansive and allow natural light to play its trick. The Malabary interiors are the leading interior designers in Calicut to give excellent kitchen interior design solutions.
Mix that Old and New in Your French Kitchen
The peculiarity of French interior design is, it can amazingly blend the old and new. With the French design for your kitchen, you can invoke beauty and balance through a breathtaking retake on its soothing nostalgia. You can try adding some retro elements like cabinet knobs, planters, metal knickknacks, rustic chimneys and white or light color laminates. By using such things you can get a complete retro-cum-contemporary look.
Include Minimalism and Warmth in your French Kitchen
The French décor and designs will put more effort on subtle things. If that is something you want, then it is better to go with the minimal French kitchen design idea. With having a signature monochrome tile flooring, planters and pastel knickknacks, the minimal French kitchen will be an ideal design for your needs. The Malabary interiors are one of the best interior designing team to do best modular kitchen interiors in Calicut.