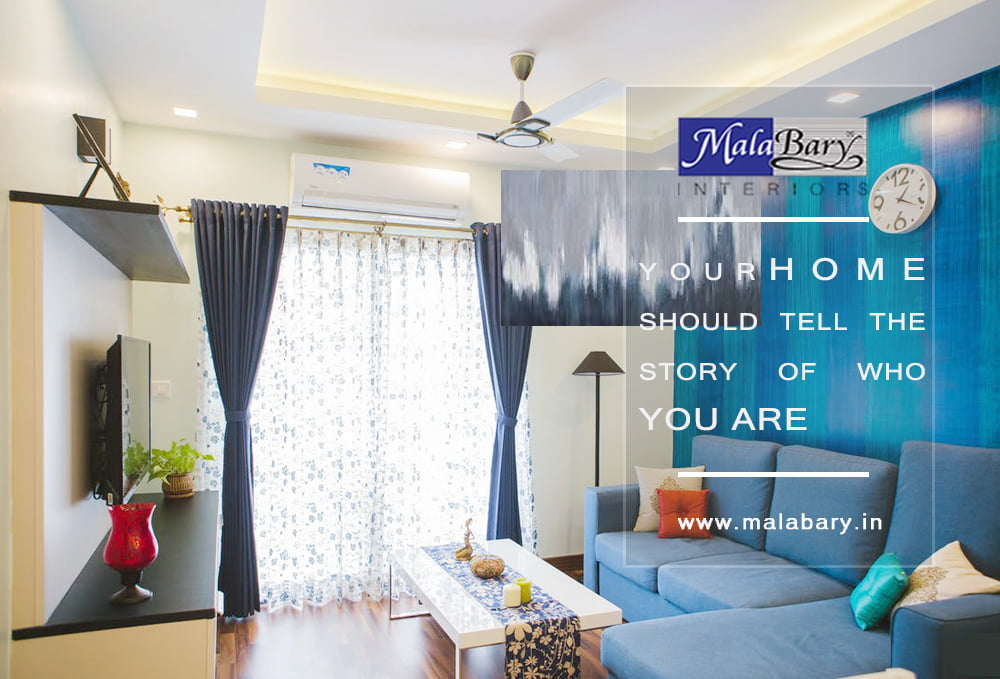 The living rooms are those spaces in our houses used for multiple purposes. It is certainly a place where we relax. It is also a space in our room where we entertain with our family and friends. Giving great interior designs and interior decors will make yourself and your guests to reach a good mood. This does not mean they are costly; you can do this within a budget for your living rooms. The Malabary interiors are giving great interior design ideas and are the best interior designers in Malappuram. There are several ideas that could make your interiors awesome.
Attaching Pictures or Statement Pieces
Incorporating of pictures means it could be anything like your favorite or funny photos, photos of the places you love, etc. It can be any picture that you want your visitors to see. Anything of your choice will make your interiors to look and feel good. The Malabary interiors are giving great interior designs for living rooms where you can keep different interior decors and make the space beautiful. We also attach or give space to attach a statement piece or art in the living room, especially in minimalist interior designs.
Stress Relieving Space
Your home must be a stress relieving space. The interiors must be designed to look adorable as well as to make you feel good. You must add proper lighting, preferably of natural lights. The addition of lights will also be a décor in the living room. Most importantly, the living rooms must have comfortable seating for you and your family to relax. The high quality and standard of the interior designs are maintained in all the works we do. With the excellence in interior designing, the Malabary interiors had become a leading interior designing company in Calicut.
Paint and Colors in the Living Room
We all know that the colors play a major role in regulating one's mind. Studies had proven that they have a direct impact on the mood of a person. The Malabary interiors will give suitable color combinations or color themes for your interiors. A strict color combination is maintained through the walls, furniture and other decors in the room. They are created in such a way to match the look. Moreover, different types of interior designs are also done by the Malabary interiors. With high standard interior designs from excellent interior designing team, the Malabary interiors are the best interior designers in Perinthalmanna.