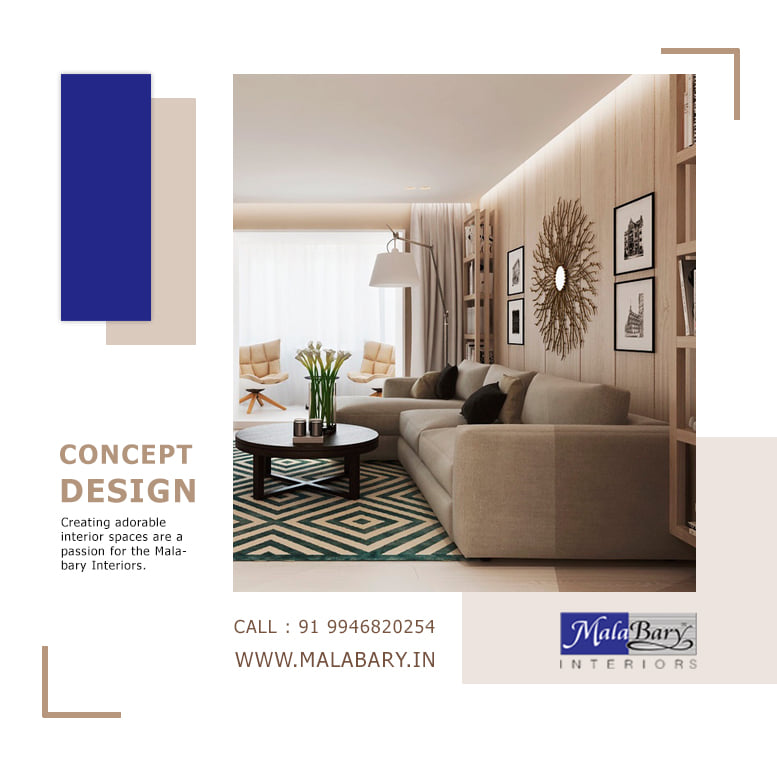 When it comes to your home, the entryway is like a preview to your home. This is the first part of your home that impresses your guests. Thus it is very important to make it look beautiful as well as in good standards. Leading interior designers suggests that when you creating an entryway into your house, give a glimpse of who you are style-wise but not the full scope look that you desire. The Malabary interiors are the great interior designers in Calicut to develop excellent interior design solutions for all your interior needs. Here are few ideas from Malabary interiors to bring that welcome home vibe.
Keep a 'wow' Thing
It will look awesome, if your entryway gives a sneak peek into your interior design. You can do it great by keeping a statement piece in the way. It can be anything like a bold piece of artwork, a rare kind of statue, an interesting lighting, a plant wall or a beautiful bin.
Sneak in Some Storage Space
Storage spaces in the entryways are necessary for dropping your keys, bags, umbrellas, footwear or outer wear. Thus we need to have some sorts of storage spaces in this area for added convenience. We must avoid using open baskets as they seem to add clutter in the space. If you have enough space, add a console table or any kind of small storages. It can be either wall mounted or floor mounted. Try to get a beautiful and practical choice for this. The Malabary interiors are the best interior designers in Kannur to develop unique and creative spaces to lives.
Adding Pops of Colors
As always adding pops of colors are a good idea for the entryways also. This helps in catching attention of the guests. The entryway can be a great place to experiment with different sorts of colors. Adding of paint, some wallpaper or some bold piece of furniture will make the space more interesting. You can also try unique ideas with colors.
Light Fixtures
If you are on a house renovation, updation of the light fixtures will give a beautiful look. Light fixtures in the entry way can make a big difference in the way. There are new and updated kinds of light fixtures available in the market. They are beautiful enough to impress you and your guests. This is a best thing that you can add as it serves two purposes – to give light in the space and also as a décor. The Malabary interiors have several interior design ideas to make your interiors beautiful, thus became the most popular interior designers in Malappuram.