April 29, 2021 | Bedroom interior design ideas, Bedroom interiors, best friendly interior designers, Best home interiors, best interior designers, Best office interiors, budget friendly interiors, home interior designs, homeofficeinteriors, interior designs for houses, kitchen interior design, kitchen interior designers, leading interior designing company, modular kitchen, modular kitchen interior designers, office interior design ideas, office interior designers | No Comments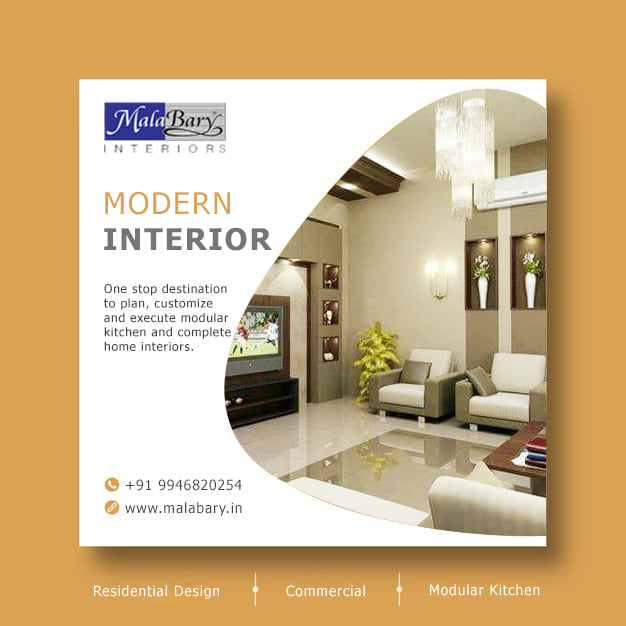 When it comes to the interior design, it is a broad aspect in many ways. The demand for interior design solutions will differ with each room and also even with each person. Doing it perfectly is the most needed quality of an interior designer. The Malabary interiors are the leading interior designing company in Malappuram to deliver perfect interior designs for their clients. Similarly, there are different kinds of interior design styles that people choose for their interiors. It could be anything like traditional interior design styles, modern interior design styles, industrialist interior design style, and much more.
Interior Designs for Bedrooms
Most of us are aware of giving the best interior design solutions for our bedrooms. This is mainly because our bedrooms are our most private area and we want them cozy and comfortable. Moreover, it is the place where we can expose our favorites and can keep things of our interest at the most. Thus while doing our bedroom interiors we must be primarily concerned about the bed. It must be designed and kept beautifully to give ultimate comfort.
Another thing is the storage space in the bedrooms. They must be designed to meet all the storing needs of the person. Moreover, it must look good and suit the theme given to the bedrooms. The Malabary interiors are giving perfection in each detail and at the end, you will get a perfect bedroom. You can read more about interior designing and architecture from the Malayalam online magazine Woodbee.
Living Room Interiors
Living room is the part of our home where we spend time with our family and friends. The living rooms can be designed with several interior design styles like traditional or modern styles. In the case of minimalist living room interiors, there will be less of decors and will have bold furniture. It may also have a statement piece to attract the viewer's attention.
Modular Kitchen Interiors
Kitchen is an important part of the house. Mostly it is attached to the dining area. This will be the place where we cook, serve and eat food. Giving advanced appliances, storage and furniture will make the work easier. Moreover, this is an area that is prone to frequent wear and tear. Thus the quality of the products and materials must be assured as it must last long. The Malabary interiors are the leading modular kitchen interior designers in Calicut.
Office Interiors
The interior designs of the offices have a lot to do with the business. It is important in two ways. It will give a good impression to the client who is visiting here. Similarly, it can also help in giving a good working atmosphere to the employees. The Malabary interiors are giving the best interior design solutions for all your interior needs.