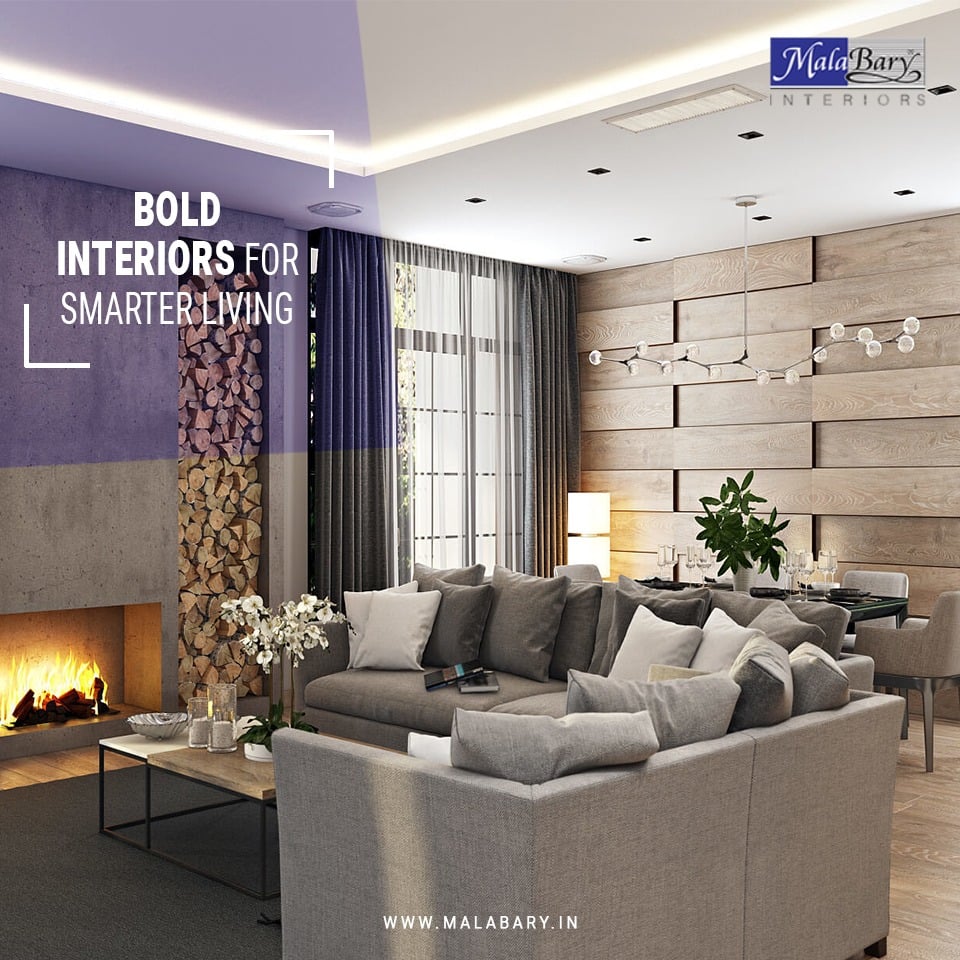 When we see a home, we may get different ideas and lessons. Some homes will be about space optimization. Others may give best budgeting lessons. Some homes will have cool design tricks with a visual treat. For bringing sheer beauty to your interior spaces, make sure you choose the best interior designing team. The Malabary interiors are the leading interior designing company in Kerala developing best interior design solutions. At Malabary the interior designers are done by keeping up with the trends in the field as well as by considering the functionality.
In case of an interior space, the roles of walls are very much important. Here are few excellent ideas and things to consider regarding walls in your interior spaces.
Color Ideas
The use of colors in the interiors will definitely make a case. There are many interesting color combinations for houses. While considering the color ideas we must think of certain things like:
Continuity – With the continuity we mean that all areas of home must look like they are a part of whole design. The colors will be an important tool to establish continuity within your home interiors. For example, we can consider a living room with particular color furniture or couch. This gets compliment to a related color of its bright shade for the armchairs. Similarly, these kinds of color continuity ideas can make your interiors look better.
Patterns and textures – Other than setting the tone for a room, color combinations can also create textures. This is applicable for all your interior spaces including bedrooms, kitchen, bathroom, living rooms and dining room interiors. The Malabary interiors are the leading interior designers in Calicut to bring suitable ideas for house interiors.
Pops of colors – As always pops of colors are a great thing to do. The pop color will be typically the only color that is instantly visible to its brightness. This idea can give energy to your bedrooms instantly.
Wall Design Ideas
Wall treatments can make the viewers to distinctly catch our attention. We can consider giving different ideas for designing our walls. Here we can see two such ideas.
Accent wall – It can be something like batten and board wall paneling. This is usually used in combination with some other techniques like wainscoting. For example, a full wall of neat squares will add a perfect backdrop for an eclectic living area.
Floral decals – This will be a striking feature for wall treatments especially for bedrooms. The subtle shades of flowers will allow other statement pieces or furniture to shine better. With trendy ideas in interior designing, the Malabary interiors are the best interior designers in Palakkad.