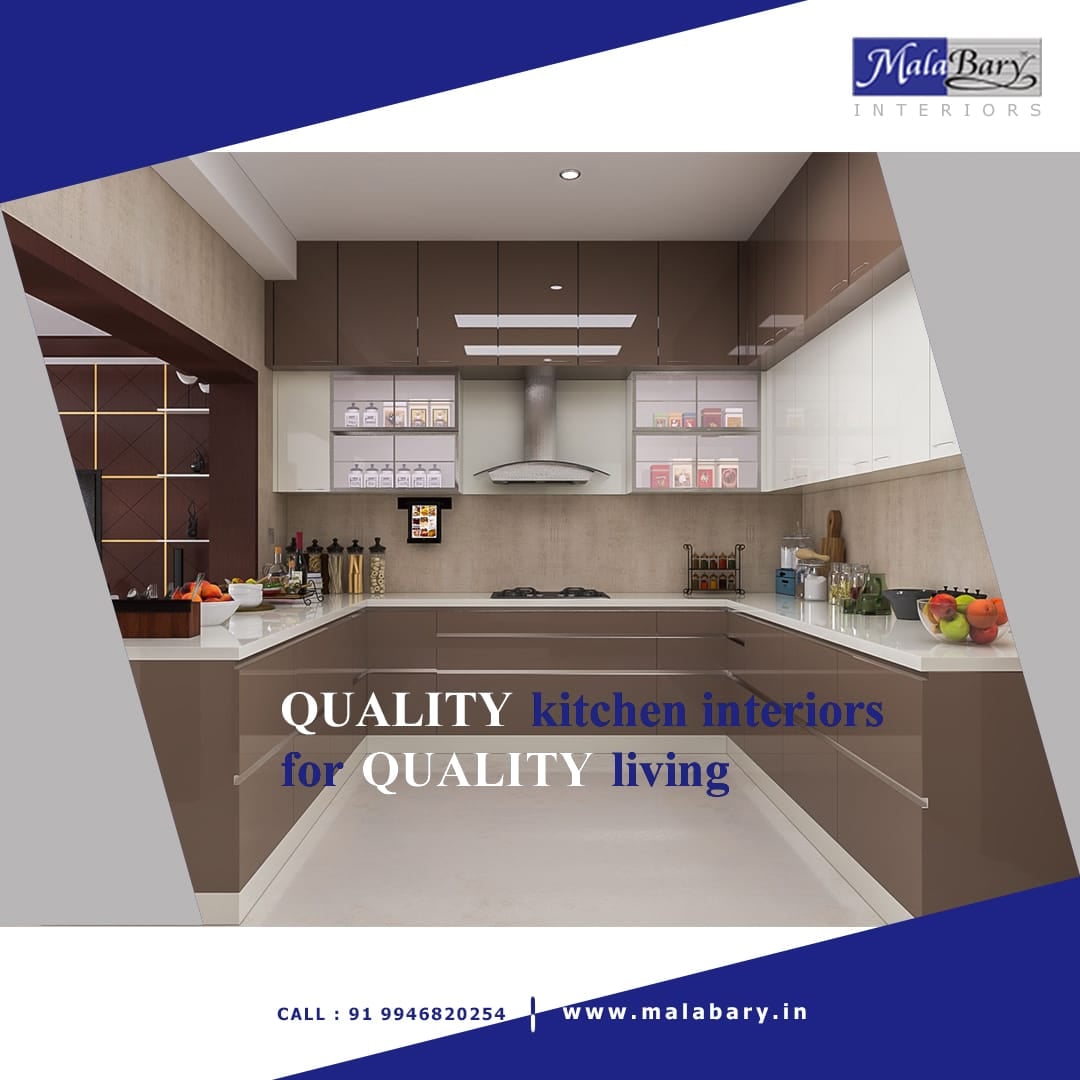 When we come across kitchen interior designing, it is a big task to do kitchen interiors when the space is narrow. Here we must bring all the facilities required for the kitchen without consuming much space. Many kitchen brands are having kitchen appliances that can be integrated. The usual kitchen appliances like refrigerators, dish washer, washing machines, stoves, etc. are available in a form they can be integrated with the kitchen. The major advantages with these kinds of appliances are they help in saving a lot of space. The Malabary interiors are giving many space saving ideas through their interior designs. The ability in bringing best solutions for all interior spaces had made Malabary as the best interior designers in Calicut.
While doing interiors for a narrow kitchen space, it is challenging to make it spacious, functional and beautiful together. Here are few techniques that are going to help you in making your small kitchen space to look larger and more functional.
Synchronizing of Kitchen Appliances
Keeping the kitchen appliances behind the kitchen cabinet can make you space to look and feel good. It is an easier way for space saving in kitchen. Many such appliances are now available in the market. These appliances can be kept as hiding and can be used when required. This will not interfere with the space of the kitchen. This will bring a clean and clutter free kitchen. Bringing best kitchen interior design ideas had made the Malabary as the best modular kitchen interior designers in Kerala.
Choose Materials with Sustainable Finishes
While choosing materials for the major parts of kitchen consider it of sustainable finishes. All cabinets in same finishes will give a clean and attractive look for your kitchen. Moreover, it will give a comparatively large look to the kitchen interiors.
Consider the Lightings
Many of the interior designers agree that, giving good and stylish lighting can give a good impact on the interiors. This is applicable for the kitchen interiors too. However narrow the room is, giving great lightings can completely change the look of the room. Using of backsplash lightings will make the kitchen to look for spacious. Thus the role of lightings in interior designing is actually unavoidable.
Enlarging Corner Cabinets While designing larger kitchen interiors, interior designers often avoid use of corner cabinets. But the corner cabinets are suitable for small space kitchens. Even though the corner cabinets do not function well as the standard shelves, it will be a great space saving idea for small space kitchen interiors. Being in the field of interior designing for more than 2 decades, the Malabary interiors are the best interior designers in Kottayam.