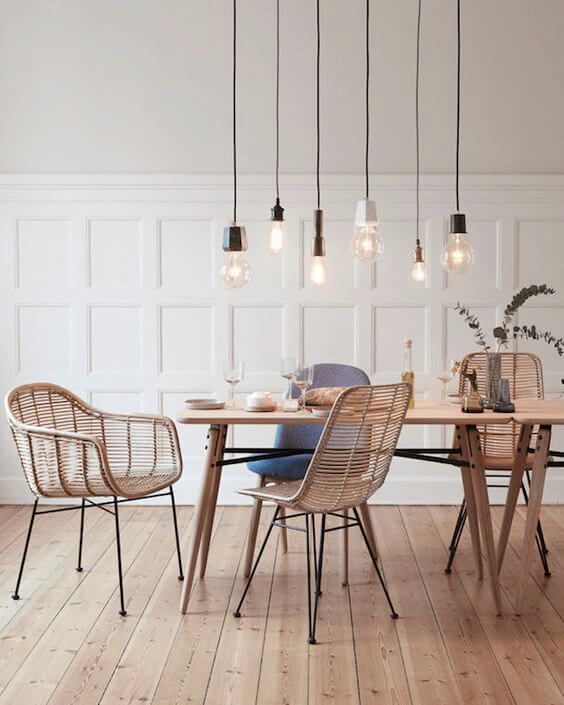 In our house, a dining room is the space where we relish our meals, spend quality time with friends and family and host private gatherings. The key to a perfect dining room is in creating a magical experience that suits your style and necessities. For this we consider several functional factors such as size and layout of the room and furniture. It is always a good idea to start by recognizing the flair each person prefers for his dining room and also other interior designs. The Malabary interiors are the leading interior designers in Palakkad to deliver excellent interior designs.
Similarly, while we do interiors for dining rooms, we must also consider the adjacent rooms, the colors and patterns used in the rest of spaces and more. You must consider several dining room design styles by which you can choose yourself a space that you will love to spend time in. The Malabary has a skilled team of interior designers and other staffs to make your dining room interiors as you wish. Here are few inspiring dining room interior design ideas that will be helpful for you during your dining room interior design works.
Mid-Century Modern
In this kind of interior design, wood takes prominence. This will be elegant, easy and sober. Here, the scheme will be extra-modern and edgy with more sharp and clean lines. Then we can try adding a mid-century modern touch in furniture and also add antique art and accent décor. The Malabary interiors are the leading interior designers in Kannur to give different interior design styles perfectly to the clients.
Bold Contemporary Designs
This is not strictly minimal for dining room, but it is more elementary and sober. This can be done with white walls, wood and warm tones. Splashes of color, metals and fines lines will add beauty to this look. This will give a more sophisticated look for your house.
Decadent Luxe
Decadent luxury is a best suited look for a dining room. You can bring creativity, inspiration exploration to form the real footing of a luxuriously designed dining space. For a dining room we focus on comfort, elegance and custom touches so as to embody opulence, lavishness and magnificence. Here we must expertly do mixing of lively textures on the floors and walls of the dining room.
Nordic Scandinavian Designs
This is actually the kind of design that will never go out of style. It is giving restraint by making your space to feel cozy. Here we will consider using sleek, modern and inviting soft hues. We can also blend it with contrasting element in linen or in something like soft wood. The Malabary interiors are the leading interior designers in Malappuram to give custom interior design solutions.