October 23, 2021 | adorable interior designs, Bedroom interior design ideas, Bedroom interiors, best friendly interior designers, Best home interiors, best interior designers, Best office interiors, budget friendly interiors, homeofficeinteriors, interior designs for houses, Living room interior designs, office interior design ideas, office interior designers | No Comments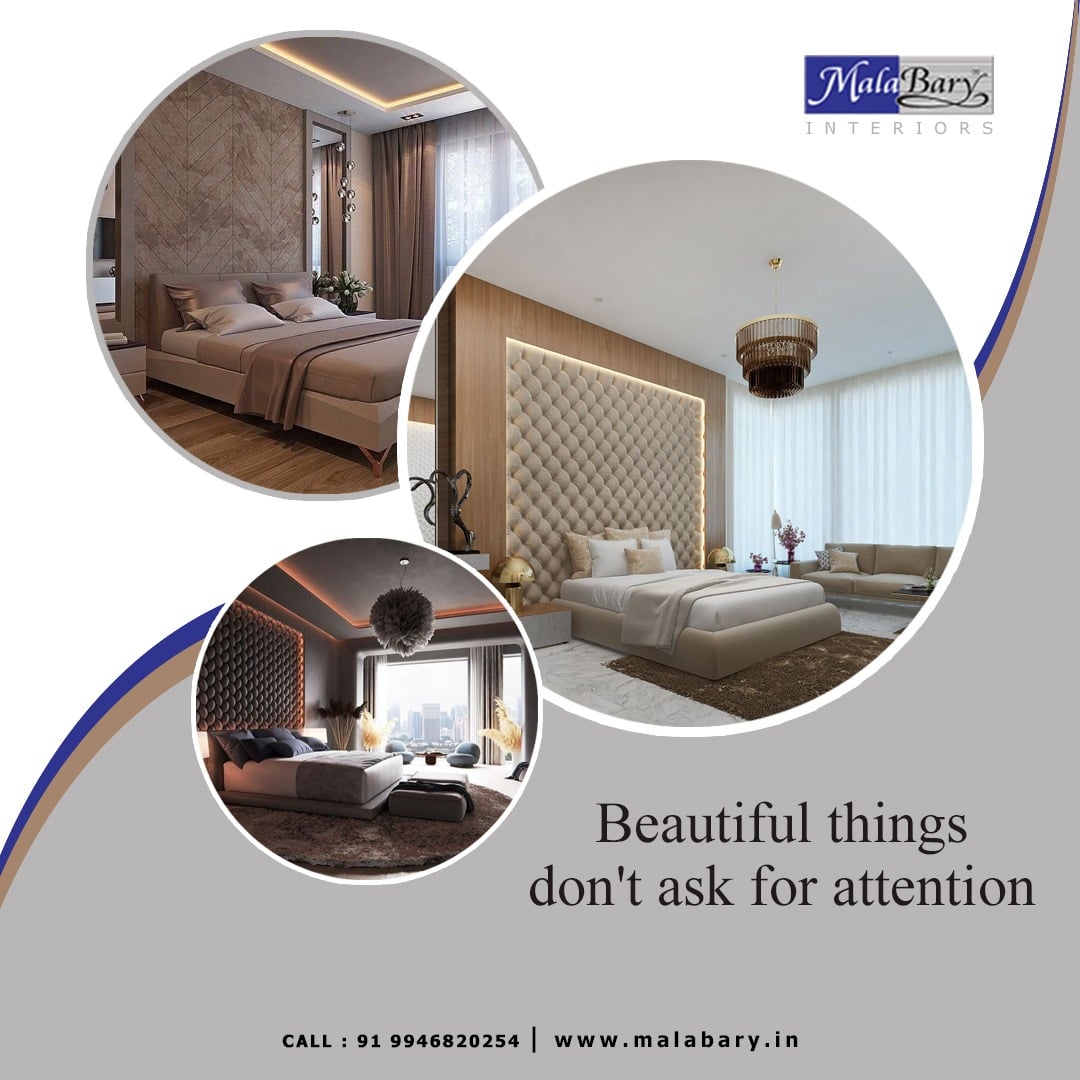 We all would like to live in a good interior space. Our interiors where we live are of much important due to several reasons. When it is your home interiors, we have different rooms for different purposes. We need a perfect cozy bedroom for relaxing and moreover, it is our private space. When it comes to the living rooms of our houses, it is the place where we spend quality time with our family and friends. Similarly, we need a perfect kitchen and dining room to meet our cooking and dinning needs at the best. Thus all the spaces in our houses become important one or the other way. The Malabary interiors are the best home interior designers in Malappuram to give excellent interior designs.
When we are considering our office or commercial spaces, it is the place where we work or earn our bread. Thus it is also very important to make them perfect to meet different needs. Firstly, it must be capable of attracting our client. Secondly, it must be a perfect place for us to work. The designs and concepts that we need to focus will differ with the difference in our business. Giving best interior design solutions to your firms will help us gain better in our businesses. The Malabary interiors are the best office interior designers in Calicut to give you perfect designs.
Styling with your Favorite Things
Styling with your favorite things is of much great importance when it is about home interiors. This makes us feel the space is more of our own, even if it is or not. The Malabary interiors are giving interior designs for all kinds of rooms by considering their purposes and also taking best from the suggestions of client. These kinds of setups are taken as DIYs in offices and other commercial spaces. The Malabary interiors are the best interior designing company in Kerala to give suitable solutions for interiors.
Adding of favorite things includes incorporating of anything that we like. But the important part is, it must not look awkward in the space. The skilled designers and professionals of Malabary interiors will help you in bringing out best with your kind of things. Most commonly people will love to hang their favorite photographs, paintings or wall arts. Some may be inclined with different kinds of decors like ancient pieces or something gifted by others. There are also people who would like to incorporate something of their favorite sport or any musical instruments. Whatever may be your choice, Malabary interiors will make your interiors at the best.