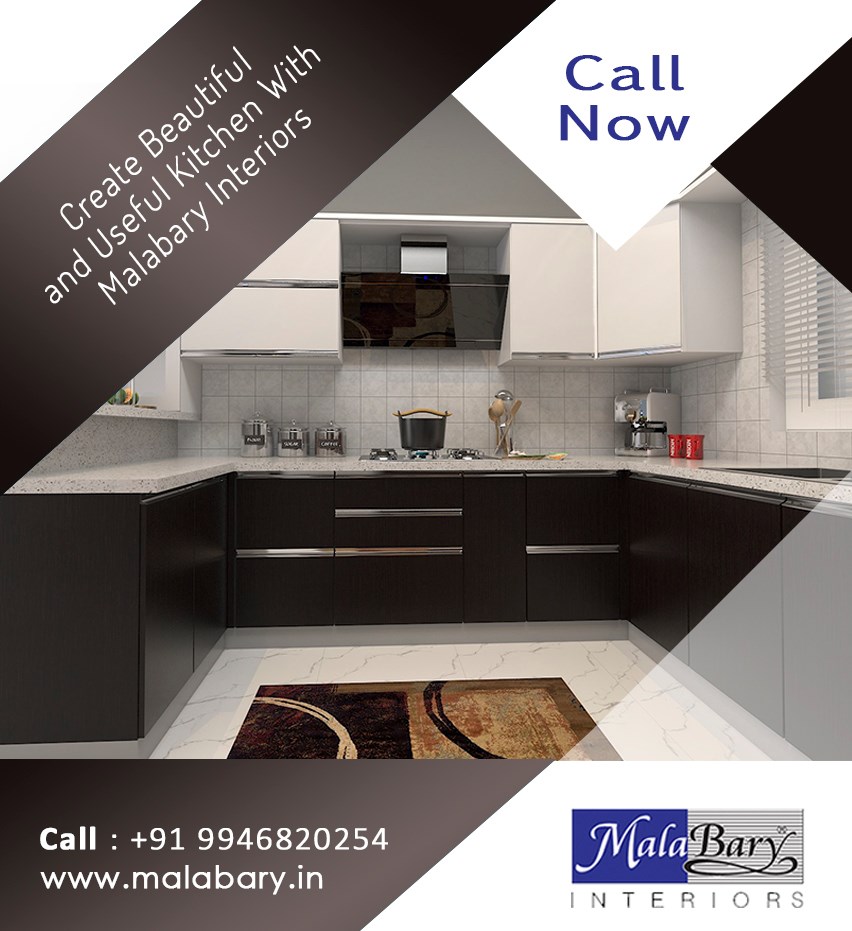 The kitchen interiors are a major part in home interior designing projects. The Malabary interiors are giving sufficient importance and care to each part of your home while doing the interior design services. The modular kitchen interiors in Calicut are best done by our team of interior designers. The Malabary interior designers are always updated with the latest styles and trends in interior designing. Moreover, our designers will work well on the project. We are working together to bring best quality interiors for your home. Here we are discussing few ideas in interior designing and decors to make your kitchen look good.
To Have a Fresh Looking Kitchen Interior
The complete renovation of your kitchen is no more a risky plan when you are with Malabary interiors. This can be done in a generous budget. The choosing of kitchen tile is very important when you want to look them more stylish. Well-chosen kitchen tiles both for floor and wall will change that outdated look of the kitchen and bring an upgraded look. Moreover, other accessories and kitchen cabinets are also upgraded to match the newly selected kitchen theme. The Malabary interiors are giving the best modular kitchen in Malappuram.
Power of Colors in Kitchen Interiors
The power of colors cannot be neglected especially in case of interior designs. The colors have the ultimate power to transform and enhance the room. When the colors are cleverly used, they can make the room look bigger. When they are wrongly chosen they can also make your room to look gloomy and dark. The grey and green colors are the hot colors to the kitchen interiors. These colors are often combined with other suitable colors to match the scene.
Adding a Statement and Giving Textures
Both of these are important in all cases of interior designs. Other than making them functional, they must look in such a way that they will add interest. This can be done by adding several geometric shapes or graphics. For this several cost effective solutions are available with the Malabary. The Malabary interiors are the best interior designers to do budget friendly interiors in Calicut.
Vintage Style and Color
The vintage styles and colors are the most loved for kitchen interiors. This will give an adorable and cozy feeling in the kitchen. These are created with versatile and suitable tiles. The vintage style is mostly chosen to get a calm and peaceful atmosphere in the interiors.