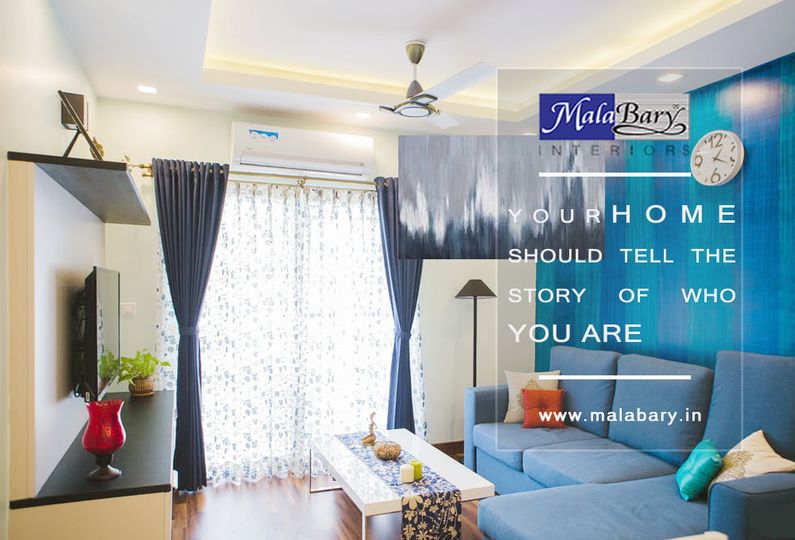 Now summer is around the corner and the temperature is becoming high. It is actually the time we look for different kind of solutions to make our home and working spaces cool. Most of us will also try eating cool things and also try wearing dresses that makes us cool. Here are few exciting ideas from Malabary interiors that you can apply to your interior spaces. Providing trendy and suitable kinds of interiors had made us popular across Kerala. With over thousands of satisfied client's the Malabary interiors are the leading interior designer in Calicut.
Keep it Light
You can keep the room light by using white or any light shade of paints. It is better to consider painting everything with white. Consider using cream or sandy color textiles in the room. This could also be an idea to invite much light to the room. Moreover, it will help in reducing heat also.
Floral Motif
Committing to floral motifs will give a cool feel. There will be energizing colors, mix of patterns and flowers everywhere you see. It can be in real, painted or printed form. This is an idea especially suited to make your living room for making it cheerful, bright and playful.
Pops of Colors
Adding pops of colors are always a great idea. It can be done with adding graphic paintings, fresh flowers or plants, etc. This can give a fastest possible makeover to your interior space. The Malabary interiors had always been popular in creating customized interior design solutions. Creating unique and suitable spaces to live had made Malabary as the best interior designing company in Malappuram.
Curtains can do Lot
The curtains are actually an unavoidable part in a room. Thus we can bring great changes with the curtains. We can keep the curtains light colored. Moreover, using curtains that flows with the wind can be used. This will give adorable look as well as help in bringing some movement in the room with the wind from the fan.
Recover the Headboard
If you don't want flowers, consider adding greenery. Add greenery in the headboard to add a statement look in the minimalist interior design style. You can always consider choosing the headboard in your bedroom to give that statement look. Having a botanical headboard will definitely bring a knockout punch to your room. The Malabary interiors are the popular interior designers in Palakkad to give excellent interior design solutions for all kinds of interiors.