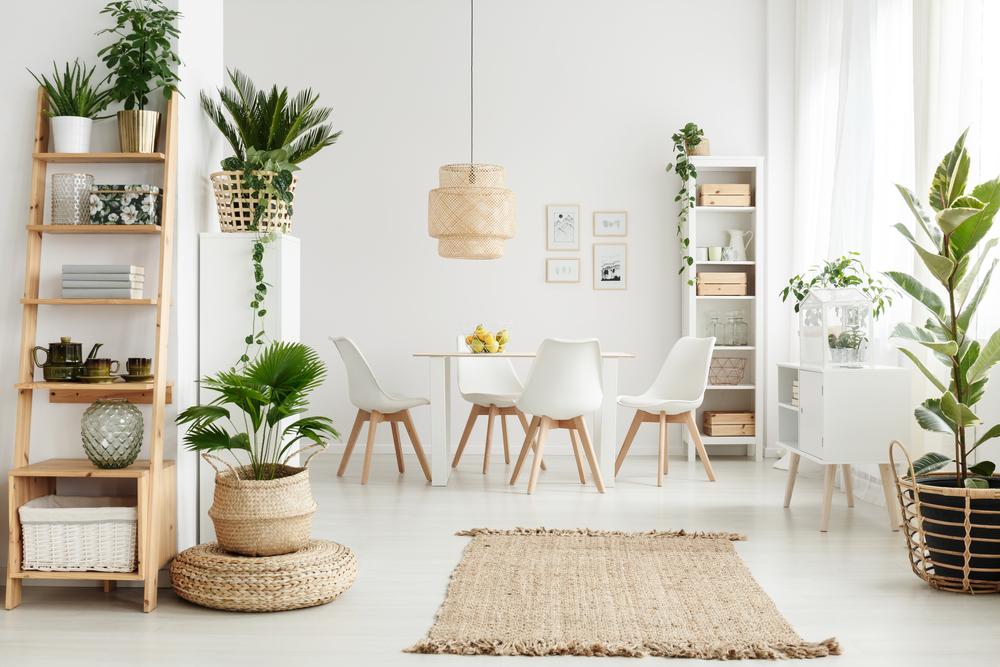 Most of us might know, the trend is now with the indoor plants. House plants are now trending among the interior designs and decors. Nowadays, most people require interior designs to make it look adorable with plants. These can be in the form of mini succulents or may be hydroponics. The hydroponics means growing plants in water and not in soil. This could be a great idea for interior plants. The Malabary interiors are the best interior designers in Kozhikode to give special attention in interior designing when the client is fond of plants.
Space Saving Interiors Solutions to Keep Plants
Keeping plants inside our homes must not cause loss of more functional spaces. Moreover, it must look good to feel good. The Malabary interiors are well experienced in giving customized interior design solutions for houses. Suitable and more customized designs for each interior space are done. We may think that it requires lot of space to keep or arrange plants inside our home. We show you that it is possible to give excellent interior look with perfectly designing them.
The areas to keep indoor plants are specially designed. They are given sufficient spaces and arts that are necessary to make it look good. Different artistic pieces like ceramics or wall art can increase the beauty of your space. This can be done in addition to make it look gorgeous. The great interior design ideas and ability to bring beautiful interior solutions had made the Malabary interiors a best interior designer in Malappuram.
Following New Trends in Interior Designing
This had actually made the Malabary interiors popular among the people. Latest trends are followed in all the aspects of interior designing. This is helping the clients to get perfectly suitable and stylish interiors for their home. Similarly in case of hydroponics and indoor plants there are trends. The trends usually differ in their arrangement and setting up. The Malabary interiors are keeping separate places that will be suitable for keeping plants. This will help to draw the viewers' attention to it.
The skilled interior designers of the team Malabary are very careful in giving quality services. This care is also given in designing interiors for keeping plants. Moreover, only best quality products are used in the interior works. This will be comparatively more durable. Thus the Malabary interiors are giving good quality; good looking and functional interior designs are reasonable prices. Thus the Malabary interiors have become the budget friendly interior designers in Calicut.